Medical staff in Mexico City were left red-faced after they dropped a cooler containing a donor heart and a bag of saline on to the pavement while it was being rushed to a transplant patient.
As the medics were dashing from a police helicopter to the hospital, the heart dramatically tumbled on to the tarmac in a moment captured by the nation's media, who were following the organ's 245-mile flight from the city of León.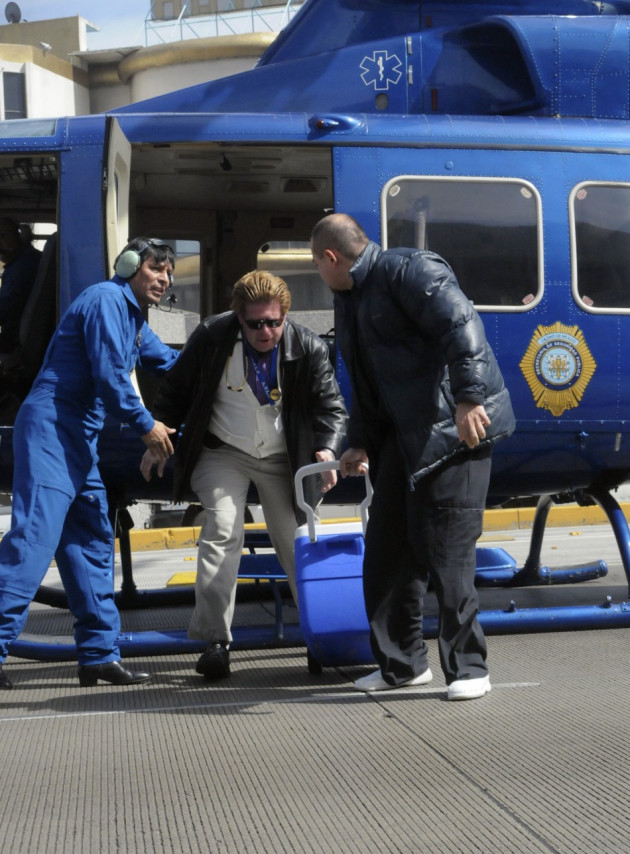 Quick to respond, the two men immediately scooped up the heart and placed it back into the cooler.
The donor organ had been well wrapped and was not damaged by the mishap, a hospital spokesman said.
The doctor in charge of the operation seemed unfazed by the incident. "It was a trip on one of the potholes on the road. Its arrival was a bit scary but fortunately it all went well because we had the heart perfectly protected as it was packed in three layers," he said.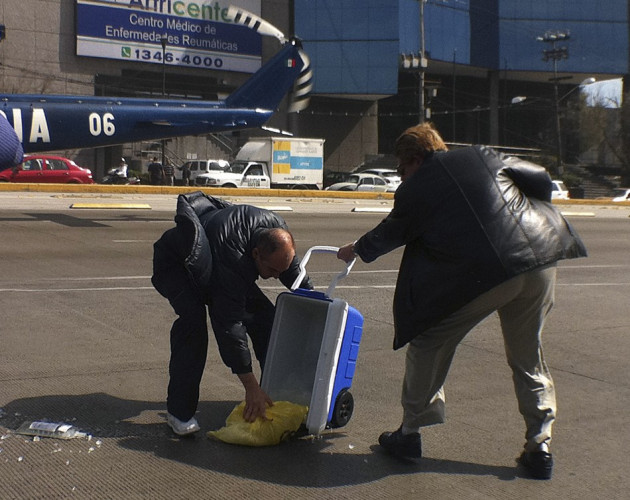 Despite its bumpy journey, the heart was successfully transplanted into a 20-year-old female patient in a four-hour operation, which Mexican media hailed a success.
The woman was reported to be recovering well following the life-saving surgery, though it will be another 72 hours before doctors know whether her body accepts or rejects the donor organ.