Dr Dre protégé The Game has been involved in his fair share of rap beefs over the years, so it is no surprise that he has weighed in on the feud between former G-Unit colleague 50 Cent and Meek Mill. Following their controversial Instagram spat, The Game launched into his own rant comparing the row with the infamous hip hop war of words between Tupac Shakur and The Notorious B.I.G..
50 Cent, 40, and Meek Mill, 28, traded insults with each other over the weekend (17 January 2016) after the latter released a diss track entitled Gave 'Em Hope. According to The Game, who was once part of 50 Cent's G-Unit collective, the social-media argument lacks the "healthy" competition of previous rap battles, and citing the Tupac Shakur and Notorious B.I.G. battle that escalated out of control through the media overplaying the argument as an example of how rap battles can spiral out of control.
In a lengthy Instagram post, The Game – real name Jayceon Terrell Taylor – wrote: "So, this is what it's come to these days ??? Outside of 2pac & B.I.G. dying because their beef got out of control due to the media blowing it out of proportion & us as people adding fuel to the fire with the whole East Coast/West Coast b******t.
"Hip hop beefs were healthy & consisted of rap battles between dope M.C.'s like the legendary KRS-One & Busy Bee beef, the Nas & Jay-Z beef, The Real Roxanne & Roxanne Shante beef, the Ice Cube & N.W.A. Beef, Bone Thugs & The Dogg Pound beef, G-Unit & Murder Inc, s**t even me & 50's beef & the list goes on."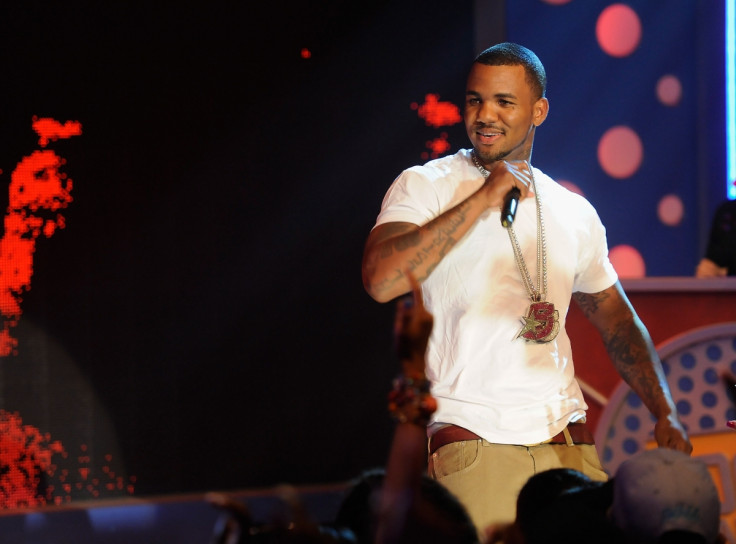 Meek Mill's feud with 50 Cent comes after the rapper was embroiled in an ongoing battle with Young Money rapper Drake. Although it included a series of diss tracks, Meek Mill threw a number of jabs at his rival via Twitter, prompting many to mock his petty approach.
Alluding to the importance of social media and memes in rap beefs, The Game continues: "Why do they determine who won a rap beef ??? WTF happened to REAL hip hop & the classic way of handling rap feuds ??? Never thought I'd see the day when rap beefs were won over iPhone apps & s**t. We went from learning from & respecting the O.G.'s to learning from & depending on I.G.'s lol.... Rap all f****d up & n****s is gettin more weird in this s**t as the followers pile up."
Many have now accused 50 Cent of taking the row too far after he posted a fake obituary for Meek Mill on Instagram, which read: "Meek Mill pass Sunday after a long battle of taking L's from 50 Cent of G-Unit. He is survived by Nicki Minaj, Rick Ross, Dream Chasers, & Maybach Music Group. He will not be greatly missed."
Listen to Meek Mill's diss track Gave 'Em Hope: