Meek Mill could be heading back to jail after a judge determined he has violated the terms of his parole on several occasions. The R.I.C.O. rapper appeared before a judge at a Philadelphia court where he is said to have tearfully pleaded for his freedom. One person who understands Mill's plight is r'n'b singer Chris Brown who has had several brushes with the law and launched a Twitter rant slamming the justice system.
Mill, 28, took the stand on 17 December 2015 when judge Genece Brinkley lambasted him for travelling outside of Philadelphia without obtaining a travel voucher. Mill's probation order stems from a 2009 drug and gun conviction and Brinkley is said to be the same judge who sentenced the rapper to spend five months in jail in 2014. During the latest hearing, judge Brinkley stated: "How many times am I supposed to give him a second chance?"
Reports also claim that the Philadelphia-native apologised to assistant District Attorney Noel Ann DeSantis for allegedly calling her a "b***h" on his song The Ride. The lyrics include: "The D.A. said she hate me, but I don't understand/When I rock the show in front of 50,000 fans, I think that b***h racist she probably in the Klan."
The Ima Boss hitmaker, real name Robert Williams, is expected to appear in court on 5 February 2016 for sentencing and he has been ordered not to travel or perform until the hearing. In defence of Mill, Chris Brown was particularly outraged that his friend could be sent back to jail and fired off a series of tweets expressing his gripe. Referring to the Baltimore man who died while in police custody in April 2015, Brown wrote: "Wish the judge could see the influence meek mill can have out of jail more than in it.Y'all wanna lock him up but what about FREDDIE GRAY?"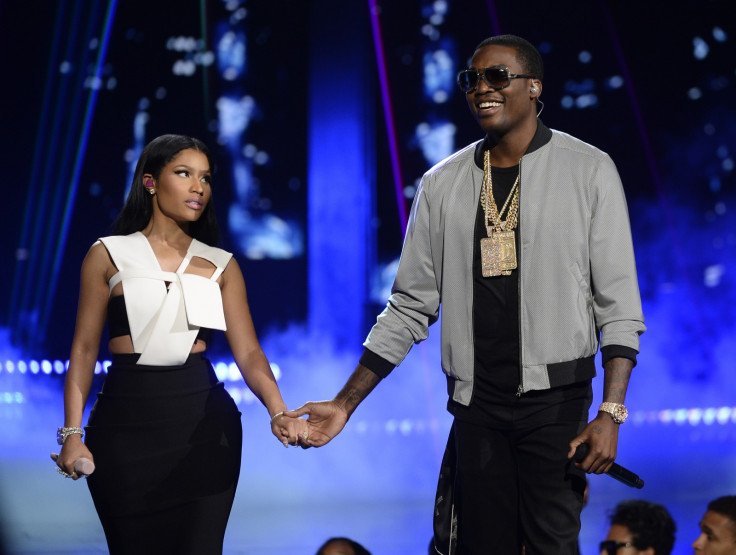 He added: "The system is set on b******t. The DAs and JUDGES get just as high as the next man and f**k people's lives up! I ain't on probation so I can tell y'all kiss my a*s!" Brown, 26, received a five-year probation order following his assault on ex-girlfriend Rihanna in 2009, but it was revoked in March 2015.
The Liquor singer continued: "U think the people are gonna keep sitting around and letting this b******t ride?Y'all wanna take guns away so y'all can inforce martial law. We act like this country hasn't been run off drug money and corrupt officials. The whole history of Miami is based off of cocaine. OPEN YOUR [eyes]. Being young black men in America this is what we are brainwashed with."
During his testimony, a reportedly tearful Mill insisted he had made changes to his lifestyle and had responsibilities such as looking after his mother and son. He said: "My whole life is on the line. The chance you gave me definitely changed my life and changed my family's life. If you didn't give me a chance, I probably wouldn't be at this place I'm at now."
At the hearing, the Maybach Music Group star was supported by his rapper girlfriend Minaj who had testified in Mill's defence the previous week. Minaj, 33, had told the judge that she was willing to handle Mill's schedule going forward to ensure that he does not travel without permission. The Young Money star reportedly said: "He's not perfect but I can't believe how much he's changed."