From Taylor Swift's ill-advised feud with Nicki Minaj to Amber Rose calling out the Kardashians, it is safe to say that 2015 gave us enough celebrity beef for a year of roast dinners. While the rich and famous rubbing each other the wrong way isn't a new occurrence, it seems like these last 12 months every Tom from Tinseltown has been falling out with Dick and Harry.
Thanks to this marvellous thing called social media, mere mortals were given ringside seats (complete with popcorn) to epic clashes that lasted even longer than Floyd Mayweather and Manny Pacquiao's 12 rounds.
There was mudslinging, back-biting and careers were destroyed. And that was just Drake and Meek's dispute. Here we look at back at the year of the celebrity feuds and a few of the culprits involved.
Taylor Swift vs Nicki Minaj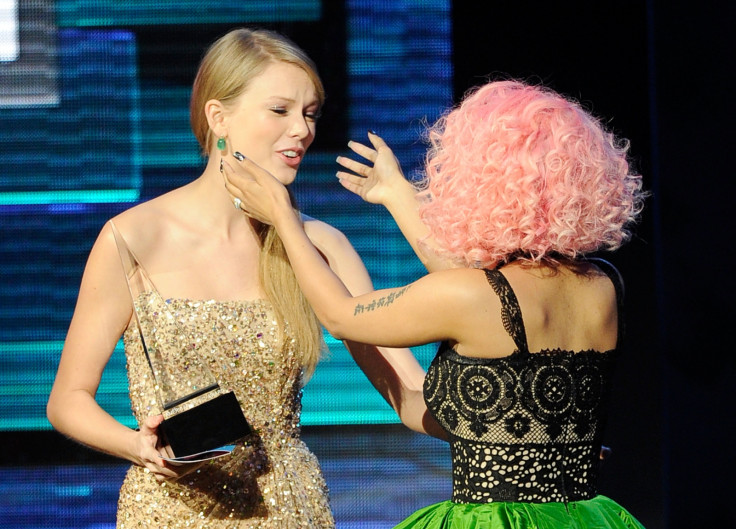 In July, America's sweetheart Taylor Swift found herself at the centre of an online feud with Young Money rapper Nicki Minaj after the pair got into a heated Twitter exchange regarding the MTV Video Music Awards. The Starships hit maker took issue with the fact that the controversial video for her 2014 single Anaconda had been snubbed from the video of the year category and insinuated in a series of tweets that it was a race issue.
Her comments appeared to touch a nerve with Swift who replied:"I've done nothing but love & support you. It's unlike you to pit women against each other. Maybe one of the men took your slot."
After fans began pitting the two ladies against each other, Minaj shut down claims that her tweets were directed at the Blank Space singer. The feud ended as quickly as it had started with Swift waving the white flag and apologised to Minaj days later, admitting that she had spoken out of turn. "I thought I was being called out. I missed the point, I misunderstood, and then misspoke. I'm sorry, Nicki," she tweeted.
Miley Cyrus vs Nicki Minaj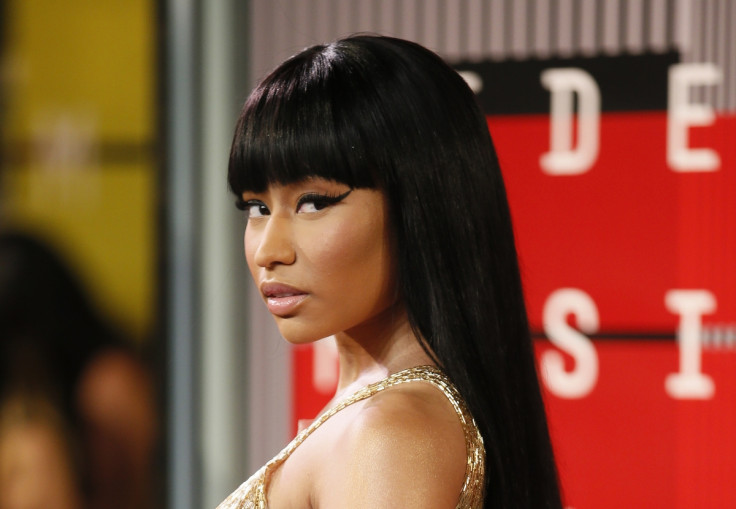 The 2015 MTV VMAs got ugly after Nicki Minaj used her best hip hop video acceptance speech to launch a verbal attack against host Miley Cyrus. The Anaconda hitmaker called out the former child star for comments she made during an interview with the New York Times about race issues at the VMAs award in the wake of her spat with Taylor Swift over being snubbed in the video of the year category.
"And now back to this bitch that had a lot to say about me a lot in the press. Miley, what's good?" she told the audience at the Microsoft Theater in Los Angeles after she thanked her fans and her pastor.
Although there is speculation that the whole thing was staged for shock value, a source told Hollywood Life that it is very real and the former Hannah Montana star will not be waving the white flag any time soon.
Meek Mill vs Drake
Hip hop stars Meek Mill and Drake have have been locked in a war of words even since Nicki Minaj's boyfriend accused Drake of enlisting the services of a ghostwriter back in July. In the months that followed, both rappers produced diss tracks, A-listers got involved and fans pledged allegiance to one side or the other.
In an interesting twist, the Young Money rapper's diss track towards to Mill entitled Back To Back, on which he says: "You love her, then you gotta give the world to her/ Is that a world tour or your girl's tour?/ I know you gotta be a thug for her/ This ain't what she meant when she told you to open up more" has been nominated for the best rap performance at the forthcoming Grammy awards.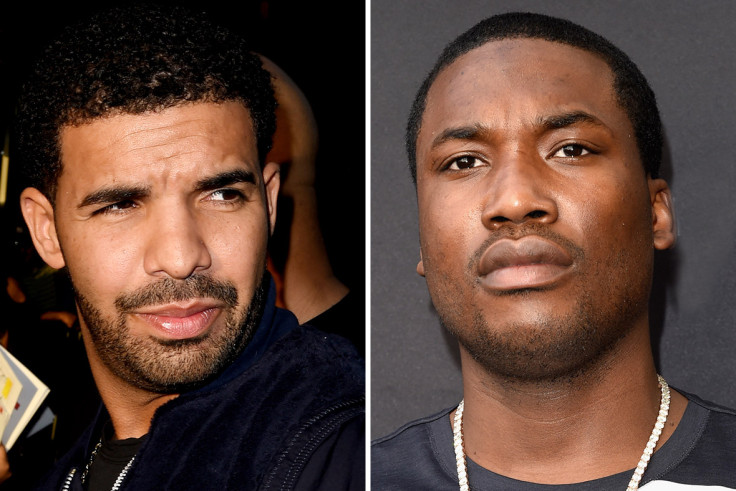 Zayn Malik vs. One Direction
Since quitting One Direction in March, Zayn Malik has found himself at the centre of a number of high-profile rows with stars including former pal Naughty Boy and DJ Calvin Harris. But more shocking than his online squabbles was that the fact that he turned his back on his former bandmates Harry Styles, Niall Horan, Liam Payne and Louis Tomlinson.
Although the Bradford-born singer had claimed that he quit One Direction to be a "normal 22-year-old", it soon became obvious that that wasn't entirely true. Not only did he swiftly rebrand himself as a solo artist within weeks, he later signed to rival record company RCA to make "real music".
In an interview with Fader magazine Malik branded the group's music "generic" and suggested that the bandmates were not permitted to express their individuality in their music. "If I would sing a hook or a verse slightly R&B, or slightly myself, it would always be recorded 50 times until there was a straight version that was pop, generic as f***, so they could use that version," he explained. "'I wasn't 100% behind the music. It wasn't me."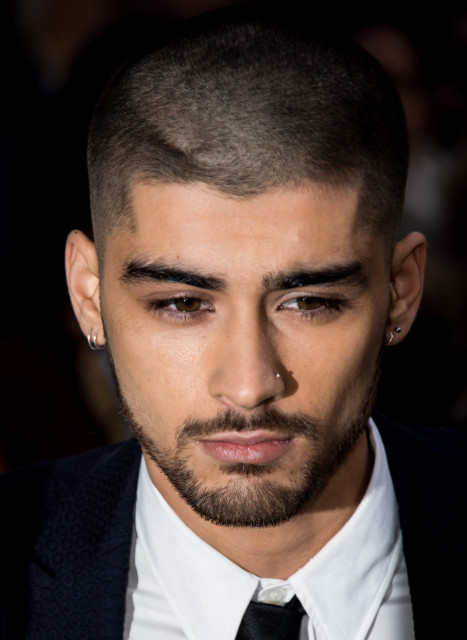 Amber Rose vs the Kardashians
Back in February Amber Rose and Khloe Kardashian became embroiled in a Twitter war after she attacked the reality star's half-sister Kylie Jenner during a radio interview, insisting she is a baby that "needs to go to bed at seven o'clock". She added that the then 17-year-old's rumoured boyfriend Tyga, 25, should "be ashamed".
When protective Khloe took to Twitter in her little sister's defence, Rose hit back with some more cruel tweets about the Kardashian/Jenner clan. She even went as far as bringing up Kim's sex tape with former flame Ray J. Kanye West fired back at his ex-girlfriend insisting that he put the glamour model on the map and that he needed "30 showers" after dating Rose before Kim agreed to sleep with him.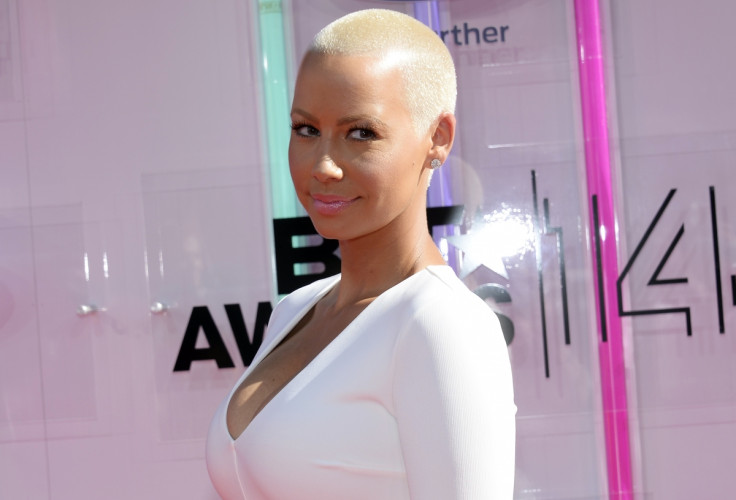 Master P vs Kobe Bryant
In October, hip hop legend Master P accused Lakers star Kobe Bryant of feigning concern for Lamar Odom in the wake of his hospitalisation and said he was never there when it counted. According to rap mogul, Bryant could have used his clout in the NBA to help the fallen athlete get his career back on track, but chose to turn a blind eye.
Bryant hit back with a cryptic message about suspicious minds. "When we feel the need to question the support of other in moments as critical as a life hanging in the balance, then we must question the kind of culture we have created that has led us to such insensitive suspicion." He added the hashtag "#justpray".