Meet Wayne Hennessy-Barrett, the ex-military, pipe-smoking Ethereum board adviser doing microfinance in Kenya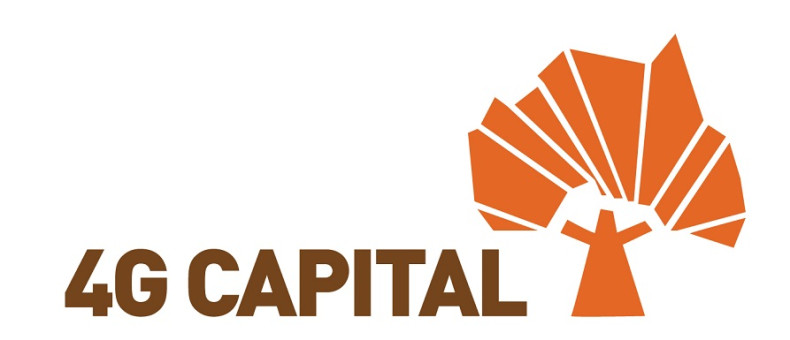 Wayne Hennessy-Barrett cut an untypical figure at the recent Ethereum developers' conference DevCon1, clad in his Barbour jacket, fielding interviews, and smoking his pipe. His micro investment company 4G Capital based in Kenya is also unusual. He provides practically instantaneous, completely unsecured micro-loans of between $50 (£33) and $500 to small African businesses, as well as providing business training to borrowers to help these companies grow. His typical customer is a middle-aged Kenyan woman with between three and five kids, selling tomatoes from a market stall or perhaps at the side of the road.
IBTimes UK asked Hennessy-Barrett where the Ethereum connection lies. He explained that the attraction of a public blockchain is transparency, with a view to garnering further investment in the core business. "On a blockchain the customer and the investor and the regulator and an auditor and indeed anyone who wants to look, can see with total assurance where every dollar goes within the business."
4G Capital's accounts currently reside on a cloud-based banking system. Hennessy-Barrett sees the public ledger of Ethereum as an opportunity to clearly demonstrate the transformative potential of his business to outside investors. It also means spreading the word of Ethereum and establishing nodes in the region.
"We are set to scale. We are still fundraising and have got some great traction but we want to take this across all of Africa. We have an incredibly compelling case for grant funding as well because of the transformative impact," said Hennessy-Barrett.
What is a blockchain?
A blockchain is a shared ledger of transactions and data entries, a copy of which is held by everyone on a given network. As it is updated and verified by the network, data is time-stamped into blocks.
The data – be it bitcoin transactions in the case of the Bitcoin blockchain, or more complex, stateful interactions such as smart contracts on the Ethereum blockchain – becomes a link in an encrypted chain and is therefore both tamper-proof and completely open to public scrutiny.
The only way such transactional data can be reversed would be to game the network by organising a concerted attack by over 50% of its participants. This runs counter to the economic incentives of the network, or its computational investment, provided that network is sufficiently distributed. This makes a blockchain a so-called "trustless" environment and some orders of magnitude more secure than centralised data storage.
So how did he end up giving a talk at DevCon1 titled, Ethereum: The African Opportunity?
"It was a wonderful thing. They advertised in The Economist. I'm a technology and fintech enthusiast, so I applied and to my delighted surprise I was accepted on to the advisory board. So I'm in this lovely position of being able to drive its adoption in Africa, to be able to contribute to the debate here, and to bring that possibly slightly more visceral global perspective to what can be quite a technical sort of a conversation."
Hennessy-Barrett explained how he had recently hosted the first Ethereum meet-up in Nairobi the week before the conference. "We went to a wonderful bootcamp for coders called the Moringa School which is run by an inspiring American entrepreneur in Nairobi called Audrey Cheng. We got about 45 coders together pumped them full of coffee and muffins, introduced them to Ethereum. We were going to have a hook up with Vitalik [Buterin, Ethereum founder] who was in San Francisco but regrettably the Skype dropped out so we couldn't have that part – they just had to put up with me which is nowhere near as exciting."
Hennessy-Barrett said traditional routes to getting funding, such as private equity are expensive and clunky and frankly benefit people other than his business and its customers. "The prime product that I use for my business is money. I need funds to on-lend, I need funds to scale the business, I need funds as disbursement capital to increase our financial inclusion footprint.
"We hope using Ethereum architecture will allow investors, donors, people to see their money going to good use, through us and not through any other intermediaries. They can track the use of these funds publicly, so there is total accountability from the get-go – that is extremely important. Ethereum is a platform for security and transparency. It is not an alternative to existing currencies. We will continue to lend and operate using M-Pesa and the Kenyan shilling or other national currencies as we expand into adjacent countries.
"But there are other areas where we can benefit because of all the other applications which are growing on the ecosystem like risk scoring and using the data we gather ourselves."
In this regard, Hennessy-Barrett mentioned the use of reputation systems via public blockchain architecture. "We look forward to building an Ethereum ecosystem in Africa: title deeds, individual reputation, individual data ownership, that kind of stuff. Suddenly it all connects into this entirely new and completely different landscape, where people who have hitherto been excluded can actually receive services they deserve and are entitled to."
4G Capital CEO Wayne Hennessy-Barrett
4G Capital provides 100% unsecured loans within 24 hours. Its customers don't need to have a bank account – it lends and collects exclusively on mobile money such as Mpesa and Airtel Money. Customers don't require any collateral, don't have to belong to a group savings scheme and such like.
"We only lend what people can afford and we lend only for business use. We collect our own data on them. We use our own credit risk scoring system, which says this person can afford $50, or $150, or $500. It's extremely accurate. We are commanding 92%-94% collection rates for 2015."
"Our approach is: everything that we do that puts the customer first. So if somebody defaults the first question is why. Is it bad luck? You are dealing with people with phenomenally difficult lives, you know – fires, debts, school fees, hospital fees. So our first default setting is always to rehabilitate, to get people back in the saddle, to get them back on a manageable repayment plan.
"My standard customer is a middle-aged African lady with between three and five kids, who is the household provider. In Swahili she is called 'mama mboga', which means a 'tomato mama', a mother who sells tomatoes or vegetables. She will be there on the side of the road and her stock value will maybe be between $25 and $100.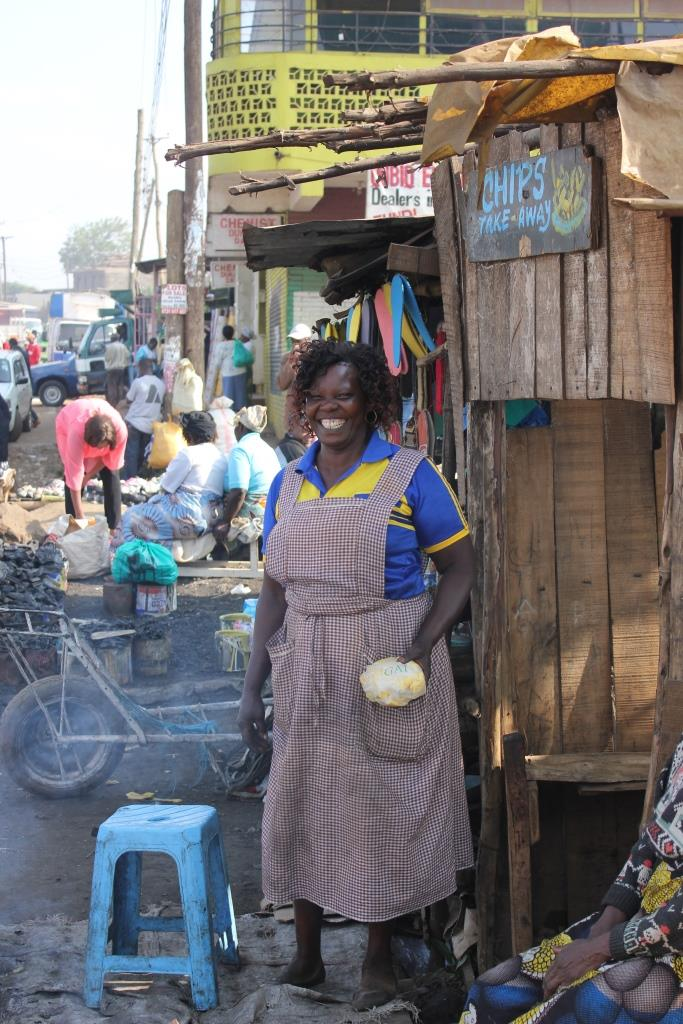 A Kenyan tomato mama
"With $50 they can double their stock or triple their stock. They then shift that within a space of days so that they can then cycle that money three or four times so a loan they can actually benefit multiple times, three times, four within a monthly tenure.
"If they repay it earlier it's cheaper. That's the power of this – it's reaching directly in to people's lives. We operate in rural and semi-rural marketplaces which are extremely busy. There are large amounts of money in circulation here so as a sector to go into Sub-Saharan Africa is phenomenally powerful, extremely profitable potentially.
"But you have to do things in a way that allows you to operate in an African context and with the African customer in mind, which is what we do. There are a number of very cool aligned businesses. We are not competing, we are all trying to do different things but within the same ecosystem.
"Kenya is a phenomenal place to do business and achieve commercial-social impact. M-Pesa has revolutionised the sector and opened opportunities for businesses like mine to reach hitherto excluded people, in turn helping value chains and small markets grow."