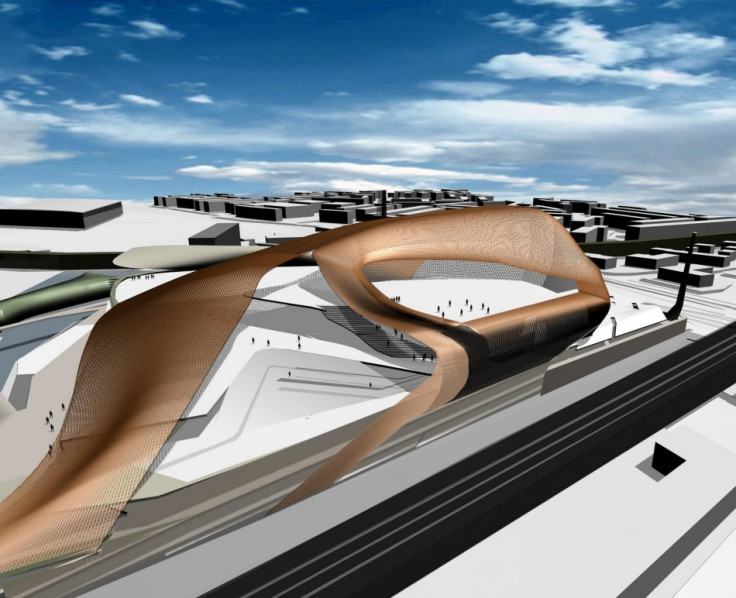 Ministers have ruled out the building of a "mega mosque" in east London after its rejection by Newham Council was put to a public appeal by Islamic religious movement Tablighi Jamaat, the main proponents of the 9,300 capacity mosque.
The UK government said it had ruled out the plans, the source of a 16-year battle, for the Abbey Mill Mosque, which has been referred to at different points as the Abbey Mills Markaz or The Riverine Centre.
"Ministers have today dismissed appeals on the refusal of planning permission for a mosque in the London borough of Newham," a government spokesman said. "The decision was based on concerns that include local housing provision and conflict with the council's local plan for the borough."
Also ruled out in the decision was permission to continue running a temporary mosque on the Abbey Mills site.
Controversy over the plans became a flashpoint between far-right groups and the Muslim community. Questions were also asked of the Tablighi Jamaat, a group originating from the Asian subcontinent. The ultraconservative group has been criticised for its stripped back interpretation of Islam and alleged sympathy towards jihadis.
Newham Council initially ruled out the mosque in 2012. It said it was too big and would impact on important historical buildings nearby. It also said traffic and contamination issues were not addressed in the application.
The council said in a statement at the time: "Our planning policies promote the development of the Abbey Mills site for a mix of residential, employment and community uses, to help create a new local centre near West Ham station and regenerate the area. The creation of new homes and jobs are a priority for Newham Council.
"It is not considered that this application is consistent with these policies. There are also concerns about the size of the proposed buildings and impact on parking and traffic in the local area".