It's really happening — US robotics firm MegaBots has confirmed that the much-publicised giant robot mecha suit battle between the MegaBots Mark 3 and Suidobashi Heavy Industry's Kuratas robot will take place in August.
Robot fans will be able to watch the battle live-streamed on both MegaBots and Suidobashi's YouTube channels. MegaBots, which is based in Hayward, California, will not say where the duel will be held because it is worried that news about the location will cause significant delays, which the firm is keen to avoid after its original venue for the event fell through.
"People of the world, we have important news to deliver. It's time to fight some robots! We've been toiling night and day creating a robot that shall preserve our lives in glorious combat," MegaBots co-founders Matt Oehrlein and Gui Cavalcanti said in a new announcement video.
The Gundams are coming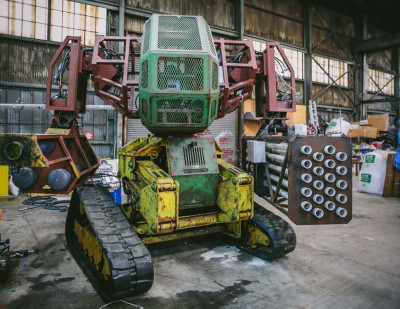 Forget about the Mark 2 – MegaBots is all about its latest incarnation, the MegaBots Mark 3, which is 16ft tall and weighs 12 tonnes. The robot's engine produces 430hp and it is now fitted with a heavy-duty chainsaw weapon that can crush steel. The Mark 2 in comparison was 15ft tall, weighed 6tonnes, had a top speed of 193kph and was armed with a paintball cannon.
MegaBots is reworking its giant robot because it badly wants to win against the Kuratas robot, which stands 12.5ft (3.8m) tall, weighs 5tonnes and has a top speed of 10kph. Suidobashi is the brainchild of Japanese blacksmith Kogoro Kurata, who has been researching large wearable robots similar to those seen in sci-fi anime franchise Gundam or Pacific Rim since 2012.
What makes the Kuratas special is the V-sido software developed by his partner Wataru Yoshizaki, to power the robot's 30 hydraulic actuators and cool things like iPhone connectivity and control of the robot's hands. The robot was first launched on Amazon Japan in January 2015, where it went on sale for ¥ 120,000,000 ($1.08m, £865,997).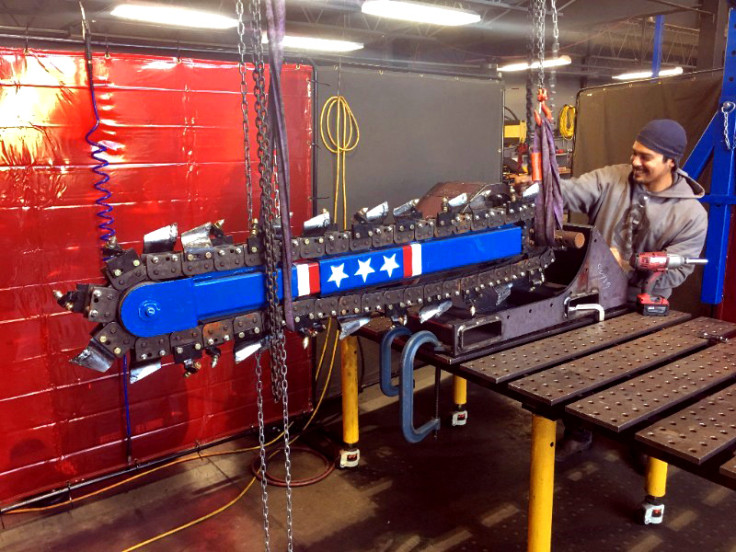 MegaBots: The story so far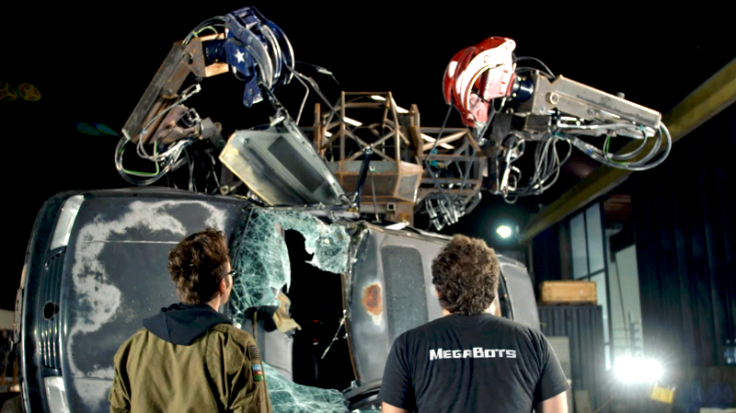 Around the same time, in November 2014, Cavalcanti and Oehrlein set up MegaBots and launched a Kickstarter campaign to raise $1.8m to bring their goal to life, but unfortunately the campaign failed to get enough funding.
However 3D modelling software firm Autodesk was so impressed with how the MegaBots robot was designed using its software it agreed to help fund a full prototype, the MegaBots Mark 2.
Then in September 2015, MegaBots raised $500,000 (£340,000) in funding on Kickstarter to upgrade its giant wearable mecha robot suit, after it challenged Japanese robotics firm Suidobashi Heavy Industry and its Kuratas robot to a duel in July 2015.
To everyone's delight, Suidobashi's creator Kogoro Kurata accepted, on the condition that the duel was conducted using close-range combat rather than shooting weapons at each other. News of the duel went viral and MegaBots soon attracted support from Nasa, various robotics partners and even the founders of TV show BattleBots.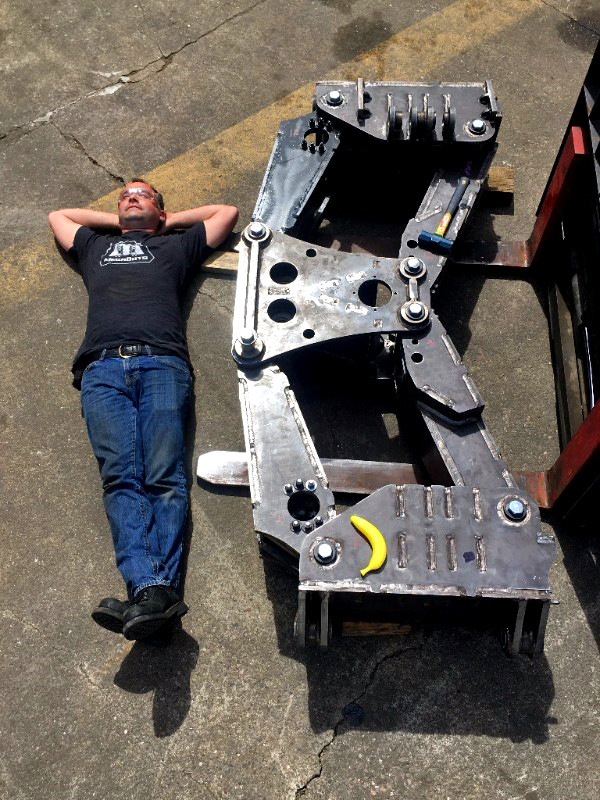 MegaBots' creators are hoping to make a giant robot sports event called the "MegaBots League" – where humans ride in the suits and battle against each other in stadia – into a viable sporting event in the US. To that end, they really need to be able to demonstrate how well their robot suit performs in a live combat situation.
There were some hiccups in 2016 and a plan for MegaBots to showcase the Mark 2 at the Xtreme Drone Racing Championship at CES 2016 in downtown Vegas did not go to plan due to cold feet from the event and its sponsors.
Fans interested in the Mark 3 can watch a video of its upper body picking up a car, as well as another video of the robot's tank tread base. MegaBots says it will unveil the final assembled robot in another video soon, and that it will be putting the completed robot on public display in the San Francisco Bay Area in May.