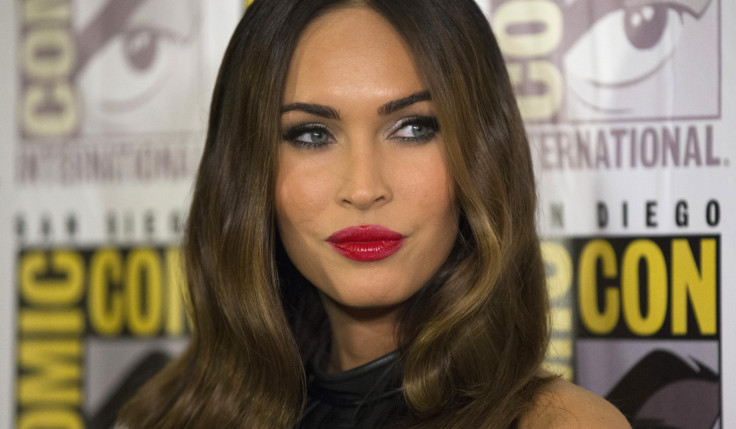 Megan Fox has revealed how she got back in sexy shape after welcoming her youngest son, Journey, with partner Brian Austin Green in August 2016. The couple are also parents to sons - Noah Shannon Green, 4, and Bodhi Ransom Green, 3
Speaking to Extra TV, the Transformers star said the secret to her post baby body was "working out really hard".
"This time, it was a struggle for me and there was a lot of walks and very long runs," the mother of three children said.
The beautiful brunette joked, "I haven't slept in almost a year. There's not one night that I have slept through the night. I'm still breastfeeding and he wakes up all the time, and then the other two come and wake me up, get in bed also."
Her fitness routine has paid off as evident from her recent photoshoot for lingerie brand Frederick's of Hollywood. In a series of photos published on the company's website, Fox is posing in a collection underwears, corsets, high-waisted panties and thongs, among others.
She also opened up about her photoshoot and said she did not mind being called a sex symbol.
"If people refer to me as a pinup or a sex symbol, I don't find that derogatory or demeaning," she told Cosmopolitan. "I think being sexy and comfortable in your body is a wonderful thing, and I don't mind being acknowledged for it or appreciated for it."
"I know what I'm capable of. I know that I'm a relatively smart girl," she said. "I feel like the sexy image only stands to make me a more powerful human being."
Speaking of lingerie, she revealed that she likes "stuff that maybe makes men feel intimidated."
"I love choker pieces and harnesses and stuff like that. A lot of black — leather, latex, or lace. I'm not a flowery, light-color, sweet lingerie wearer. I understand that really works for some women, and they feel great in that, but I like the harder stuff."