Controversial internet entrepreneur Kim Dotcom says that his new cloud storage site will in fact be a revival of Megaupload – the website that led to him facing charges for copyright infringement, money laundering and racketeering, as well as fighting an on-going case for extradition to the US.
Dotcom first hinted that he planned to launch a new cloud storage website on 5 July, but he has since confirmed on Sunday 10 July that Megaupload will return on 20 January 2017 – the fifth anniversary of the raid on the Dotcom mansion in Coatesville, New Zealand, when NZ police working with the US government seized his assets and shut down the site's servers.
Megaupload, launched in 2005, and was a hugely popular online locker file-hosting website that was the 13th most-visited website on the internet at its peak. The website allowed anyone to register and have a free account to host both their own legitimate files, as well as pirated films, music, TV shows, video games and software, which could then be shared with people on forums and file-sharing websites.
Dotcom claimed that he and his team did not know what users were sharing from their lockers and that he is not responsible for perpetuating online piracy, but copyright holders disagreed.
While details about the new service are currently scarce, so far we know that the new service will offer users free accounts with 100GB of cloud storage, no transfer limits, as well as on-the-fly encryption – a type of encryption whereby data is automatically encrypted or decrypted on the disk as it is loaded or saved.
Beta coupons offered before Megaupload 2.0 launches
On Sunday, Dotcom also hinted on Twitter that Megaupload will likely accept Bitcoin payments for users that wish to upgrade to premium subscription accounts, and he plans to update his followers over the next few weeks and months with "big announcements" about partners who will be working with the new Megaupload.
And if you would like to get in on Megaupload 2.0 and would like an account, Kim Dotcom invites you to follow him on Twitter in order to get a coupon for beta access to the new site in early January, a week before the site's official launch.
"I'll be the first tech billionaire who got indicted, lost everything and created another billion $ tech company while on bail. #goals," Dotcom wrote on Twitter.
But will Megaupload 2.0 go the same way as Mega?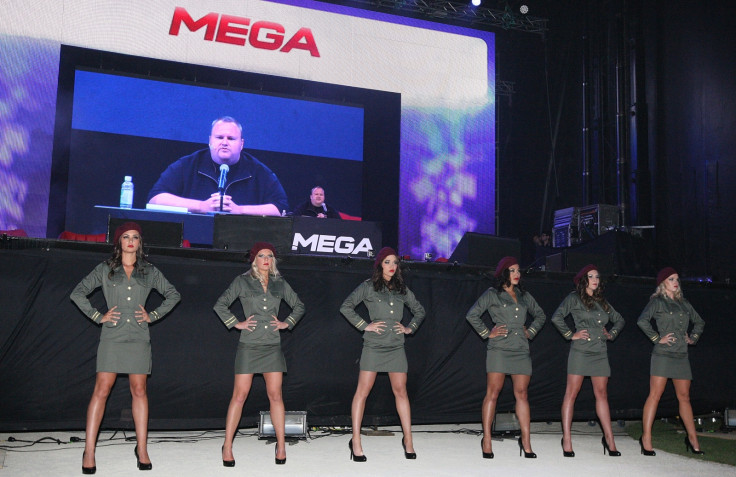 The new site is not Dotcom's only venture since his assets were seized – in January 2013, he started a new cloud storage startup called Mega that offers 50GB of free encrypted cloud storage to anyone, or 4TB of storage and 96TB of bandwidth on Pro packages that start at $9.21 (£7.16) a month.
Dotcom threw an opulent launch party for Mega at his mansion and everything seemed dandy, even after he resigned as director of Mega in September 2013 to concentrate on his political ambitions in New Zealand, as he was still linked to Mega and held shares in the firm.
However, in August 2015 Dotcom announced that the service had suffered a hostile takeover, with the New Zealand government and Hollywood seizing a significant number of shares in order to prevent the firm from being listed on the New Zealand Stock Exchange.
But now that his non-competition clause with Mega has ended, Dotcom is free to start a new cloud storage site, and this time he intends to focus on his customer base and keep the service non-profit, open source and free. Unfortunately for Dotcom, copyright holders continue to consider him a major thorn in their sides, so it is unlikely that the Megaupload service will be left in peace.