Who is Kim Dotcom? A Timeline of His Life
IBTimes UK explores the controversial life of internet entrepreneur Kim Dotcom.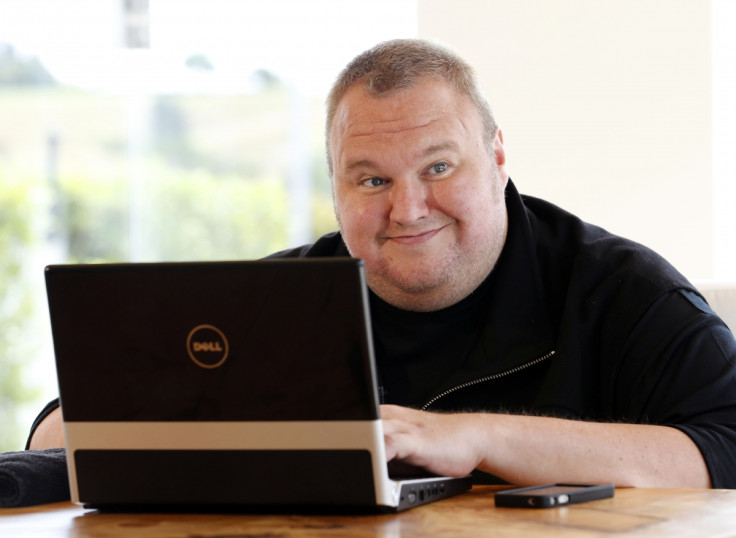 Controversial internet entrepreneur and hacker Kim Dotcom has launched his own political "Internet Party" in New Zealand. Five hundred people joined within 24 hours.
If you haven't been keeping up and don't quite understand the world's obsession with him, here's a timeline of his life.
---
Who is Kim Dotcom?
---
Kim Dotcom was born Kim Schmitz on 21 January 1974, in West Germany. He changed his name to Kim Dotcom in 2005 and is a well-known internet entrepreneur, businessman, hacker, singer and now politician.
Using the hacker name "Kimble", after the character Dr Richard Kimble in The Fugitive, Dotcom claimed in German media interviews in 1992 that he had bypassed Nasa, the Pentagon and Citibank security systems, as well as hacking hundreds of private branch exchange (PBX) systems belonging to US companies and selling the access codes for $200 (£120) each.
Dotcom was arrested in 1994 for trafficking in stolen phone-calling card numbers, and eventually convicted of 11 counts of computer fraud and 10 of data espionage. He was given a two-year suspended sentence since at 20, he was still under age when the crimes were committed.
Dotcom set up premium toll chat lines in Hong Kong and the Caribbean and then used a "war dialer" software program to call the lines using the stolen card numbers, which earned him €61,000.
---
How did he become a millionaire?

---
2000 During the internet bubble, Dotcom started a security company called Data Protect and landed a lucrative security contract with Lufthansa after he demonstrated a security vulnerability to the airline.
Dotcom invested the money from the Lufthansa deal in building Megacar, a luxury car internet-controlled system including Pentium III Windows NT, an internet router, a 17in display screen and a multi-camera video conferencing system that retailed at $90,000.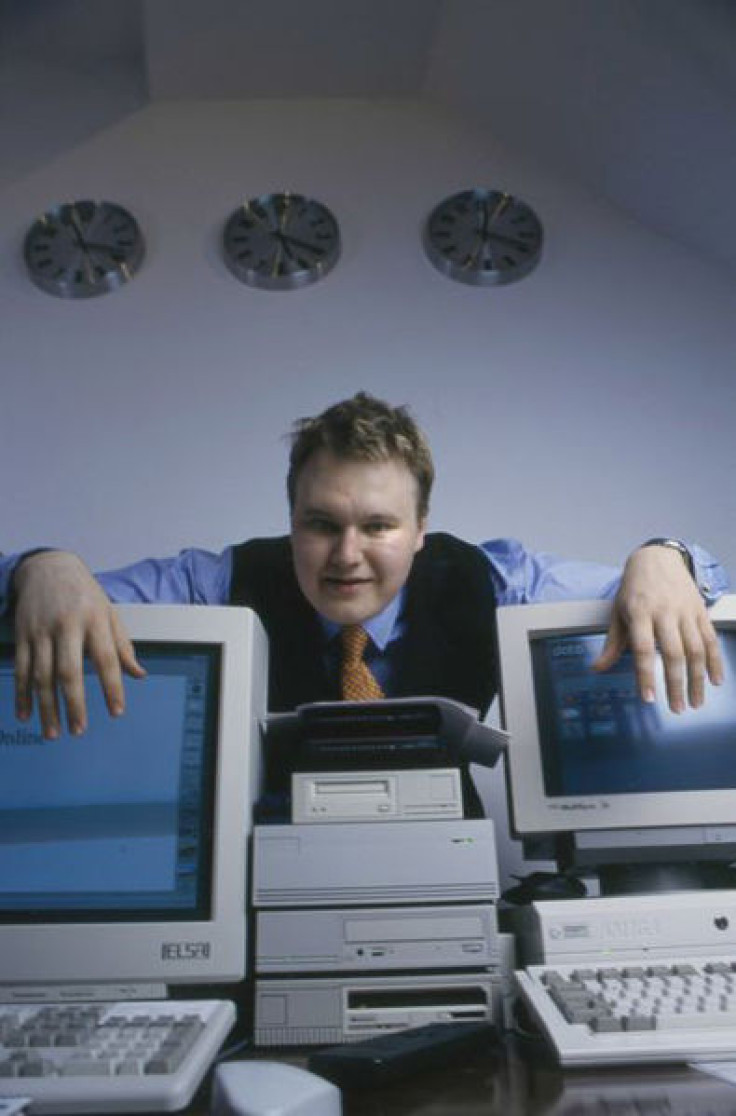 Kim Dotcom in 1996
Andreas Bohnenstengel, Wikimedia Commons
The idea didn't really pay off, but the press about his Megacar raised Data Protect's profile and 80% of the company was sold to German conglomerate TÜV Rhineland for an undisclosed amount in 2000.
He also started another company with support from German private equity firm BMP, Monkey AG and MonkeyBank, which according to Socially Engineered, shared both the address and the employees of Data Protect, even though it was now owned by TÜV Rhineland.
2001 Dotcom bought €375,000 in shares in a nearly bankrupt company, Letsbuyit.com, a victim of the dotcom crash.
In an interview with the Guardian, he said: "I'm completely convinced LetsBuyIt can reach profitability despite its current problems."
Dotcom declared his intention of investing €50m in the company and the news caused the stock price of LetsBuyIt to surge. Dotcom then cashed out, making a profit of €1.5 million.
2002 In January 2002, Dotcom decided to go into exile.
TÜV Rhineland and BMP went into damage control mode and Dotcom was cut out of management in all the companies, with the authorities starting to take an interest in a loan he had taken out when he started Monkey.
"Everything that has grown up around Mr Schmitz is, to say the least, somewhat dubious," TÜV spokesman Tobias Kerchoff told the German business site Handelsblatt.com in June 2001.
The German hacking community had also turned against him, so Dotcom decided to "flee Germany". He ended up in Thailand but was promptly arrested and sent back to Germany, where he pleaded guilty to embezzlement charges.
2003 He was sentenced to two years' probation and fined €100,000 in Germany. After that he moved to Hong Kong where he registered several companies – Trendax, Kimvestor Ltd, Monkey Ltd and Data Protect Ltd.
2005 Dotcom changed Data Protect to Megaupload, and he started a file-hosting website, which is where he really made his millions.
Anyone could register to have an account with Megaupload, where they could host both their own legitimate files, as well as pirated movie and music content, which could then be shared with people on forums and file-sharing websites.
Dotcom made his money from ads served on the website. At its peak, Megaupload was the 13th most visited site on the internet.
---
Moving to New Zealand
---
2009 Dotcom moved to New Zealand with his wife and five children, leased a mansion NZ $30m (£15m) and a helicopter, and bought 12 cars for $3.2m. Even though he had a criminal record, New Zealand granted him permanent residency in 2010 after he invested $10m in the country, which put him in the "investor-plus" category.
2012 New Zealand police arrested Dotcom after a raid on his mansion in collaboration with the FBI. Megaupload stands accused of costing copyright holders over £320m in lost revenue. The huge coordinated operation required 70 police officers, an armed SWAT team, four FBI agents and battalion of land and air vehicles.
2013 Dotcom launched the cloud storage business Mega with a lavish party at his mansion in January. He also won the right to sue the New Zealand government as surveillance by the national security agency was deemed illegal. He also decided to enter politics and founded the Internet Party.
2014 The Internet Party failed to gain enough support to get into parliament in the September 2014 elections in New Zealand. Thousands of users flocked to Mega when the service went live in July. Dotcom also announced in November that he had gone completely broke due to the legal battle fighting extradition to the US, and that he had had to let his legal team go.
In May, his wife Mona decided to leave him, and also chose to leave her directorship positions in the Dotcom family's companies.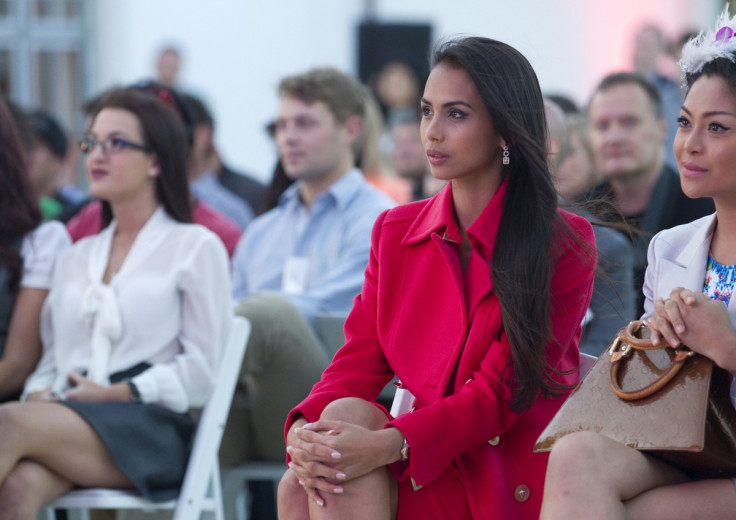 2015 A hostile takeover of Mega by Chinese investors wanted for fraud resulted in Dotcom being ousted by the company. He later warned users not to use the service anymore. The US government also won a civil forfeiture case against Dotcom, meaning that it was allowed to keep $67m in cash and assets that were seized in 2012.
Dotcom's extradition hearing finally started and evidence was heard throughout most of the year, including the discovery of the original extradition notices and the fact that Megaupload users were paid $3m in rewards for bringing in the most traffic to the website. Dotcom had some good news in December when a Hong Kong judge granted him access to some of seized assets held in the country since 2012. However he also had bad news in the same month when he lost his appeal and the court granted the extradition request to the US.
---
What is Kim Dotcom doing now?
---
Dotcom continues to fight the charges, which include charges of criminal copyright infringement, money laundering, wire fraud and racketeering. The FBI and the US Justice Department want Dotcom to be extradited to the US to stand trial.
The latest update in the saga is that a New Zealand High Court judge has ruled that New Zealand has no copyright law equivalent to the US, and therefore the extradition treaty cannot be activated for that reason. Instead, the judge has ruled that Dotcom and his associates can still be extradited to stand trial to the US on fraud and racketeering charges.
In the meantime,Dotcom is trying to launch the co-operative cloud storage site Megaupload 2.0 as well as the Bitcache service, which aims to offer businesses and the media the opportunity to easily add bitcoin micropayments to their websites in order to charge for content and internet-based services.
Unfortunately the launch of the two services has been delayed due to the Canadian stock exchange preventing Megaupload 2.0 and Bitcache from merging with a publicly listed Canadian company in January, but Dotcom says that product development is on track and he expects to release a proof of concept in the next three months, together with a technical paper explaining the proof of concept.
© Copyright IBTimes 2023. All rights reserved.