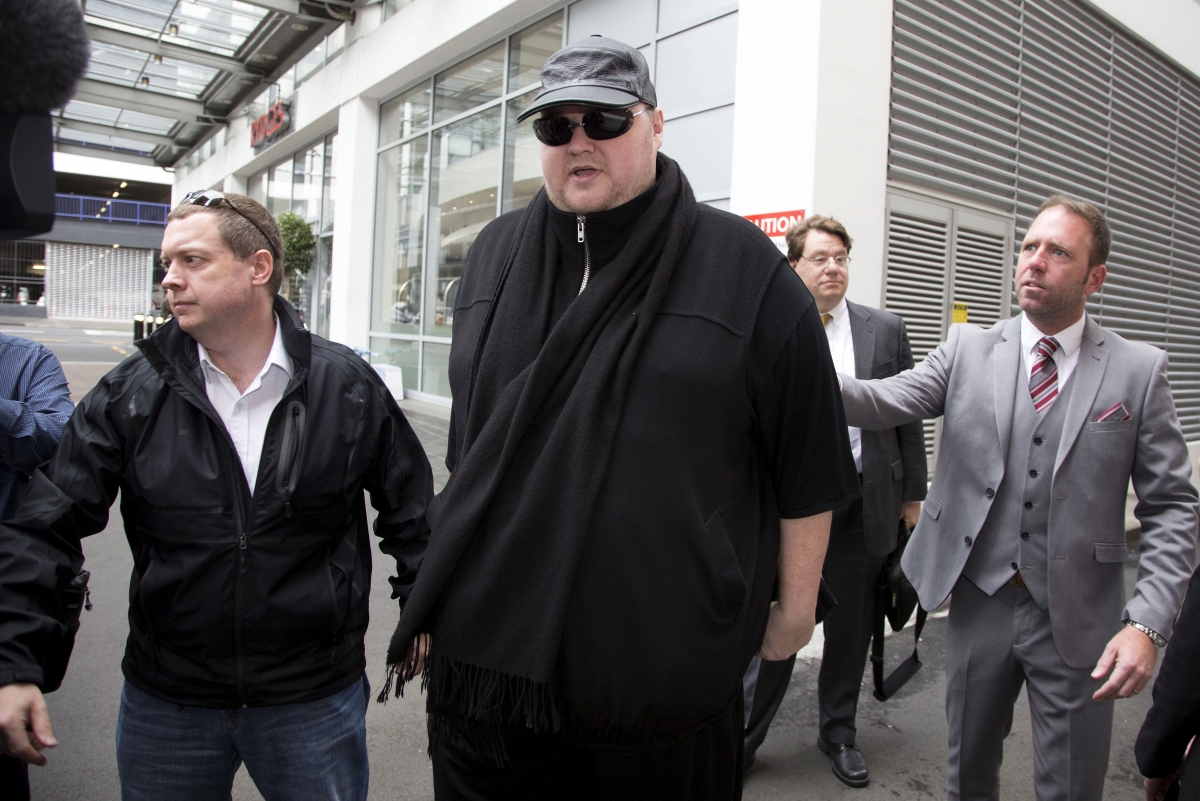 Kim Dotcom's extradition hearing has begun in New Zealand, with lawyers for the US government claiming the controversial internet entrepreneur paid $3m (£2m) in rewards to users whose content brought the most traffic to Megaupload.
Dotcom and three other former Megaupload executives – Mathias Ortmann, Bram van der Kolk and Finn Batato – are currently fighting extradition to the US to stand trial on charges of criminal copyright violation, money laundering and racketeering, where they are accused of costing copyright holders over £320m in lost revenue.
The charges relate to the the online locker file storage website Megaupload, started in 2005, which was the 13<sup>th most visited website on the internet at its peak. The website allowed anyone to register and have a free account to host both their own legitimate files, as well as pirated films, music, TV shows, video games and software, which could then be shared with people on forums and file-sharing websites.
One user reportedly paid over $50,000 in rewards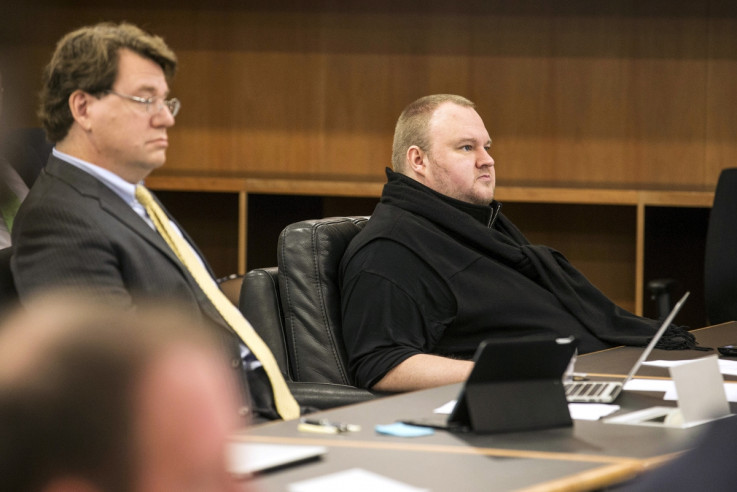 Kim Dotcom sits with his legal counsel Ira Rothken at a court hearing in Auckland, New Zealand
Reuters
The extradition hearing started on 24 September, and on 28 September, Christine Gordon QC, a lawyer acting of the US government, submitted evidence that Megaupload ran a five-year-long rewards programme that paid out money to the users whose videos were shared the most and brought the most traffic to the website.
The more internet users visited the website, the more money Megaupload earned from advertising, and users who wanted to download content quickly were more likely to sign up for premium accounts and pay a monthly subscription.
According to Radio New Zealand News, a user known as "TH" was paid over $50,000 in rewards between 2006 to 2011, even though his account had been hit with over 1,200 DCMA takedown notices. US authorities say this indicates that Dotcom and his colleagues knew exactly which of their users brought the most traffic to the website, and therefore were deliberately committing criminal copyright violation.
US authorities say that instead of terminating the user's account, Megaupload instead offered him additional server space to host more content. Eventually in 2011, Megaupload decided to discontinue the rewards programme, and the US says that Dotcom then contacted PayPal to complain about competitor websites that were still continuing to "illegally" pay similar rewards to their users.
"They describe the payments as illegal but Megaupload had done that for six years," Gordon told the court.
"As long as there is internet, there will be piracy"
On 25 September, Gordon read out excerpts from transcripts of online Skype chats of the four men. In an excerpt from March 2007, Ortmann said to Dotcom: "So far TH has provided us 18 million download page views [and] US$112,257 premium sales to users who have downloaded at least 15 of his files."
Another excerpt taken from 2008 featured Ortmann and van der Kolk discussing whether users who uploaded pirated content should continue to be paid rewards. In the conversation, Ortmann told van der Kolk that "as long as there is internet, there will be piracy".
"Growth is mainly based on infringement anyway," Van der Kolk said via Skype.
"What if we modulate our tolerance according to sales triggered?" Ortmann responded.
Dotcom's lawyer Ron Mansfield says that the hearing is unfair as the US authorities have refused to reveal the names of Megaupload users who have provided evidence against Dotcom and his colleagues.
Most of Dotcom's assets are currently still frozen by the NZ government and he is no longer involved in his latest venture Mega, which he claims suffered a hostile takeover from a Chinese investor wanted for fraud, although Mega has refuted these claims as "defamatory and self-serving".
The hearing continues.