Prince Harry and Meghan Markle beamed with pride and happiness during a photocall following the announcement of their engagement at Kensington Palace today (27 November).
The 36-year-old LA-born actress gave a dazzling smile as she clutched onto her prince and waved around her beautiful diamond engagement ring, designed by Harry himself.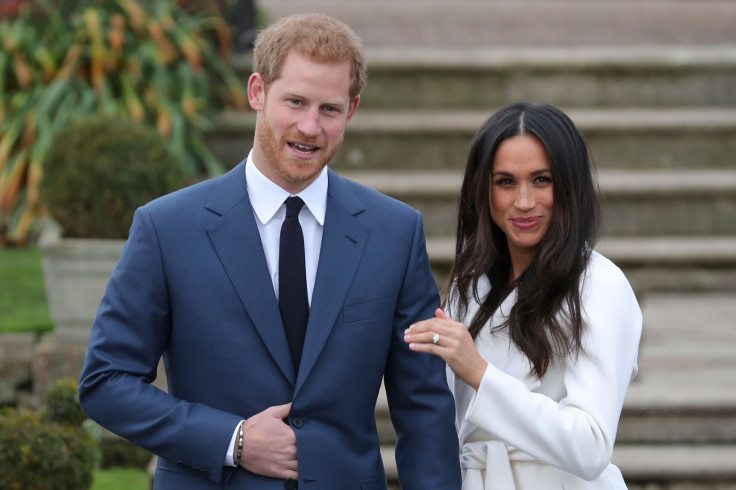 Revealing it was love at first sight, reporters asked Harry: "When did you know she was the one?" to which he replied: "From the very first time we met".
The royal wouldn't reveal how he proposed to Markle, stating: "That will come later". When asked if it was romantic, he quipped: "Of course it was".
The stunning square-cut diamond encapsulates Markle's sense of style; classic with a modern twist. Made by Cleave and Company, Court Jewellers and Medallists to Her Majesty The Queen, the centre gem is a diamond from Botswana – a country close to Harry's heart.
It is also a place where the couple have spent time together over the past 18 months of their relationship.
The ring has added character with two outside stones, which are diamonds from the personal collection of Prince Harry's mother, the late Diana, Princess of Wales.
Since Prince William's wife Kate Middleton is in possession of her sapphire engagement ring from her marriage to Prince Charles, Harry wanted Markle's ring to also hold sentimental value in regards to his late mother.
In another nod to his mother, Harry chose their first photocall to be located in the Sunken Garden at Kensington Palace, which was dear to the late Princess of Wales.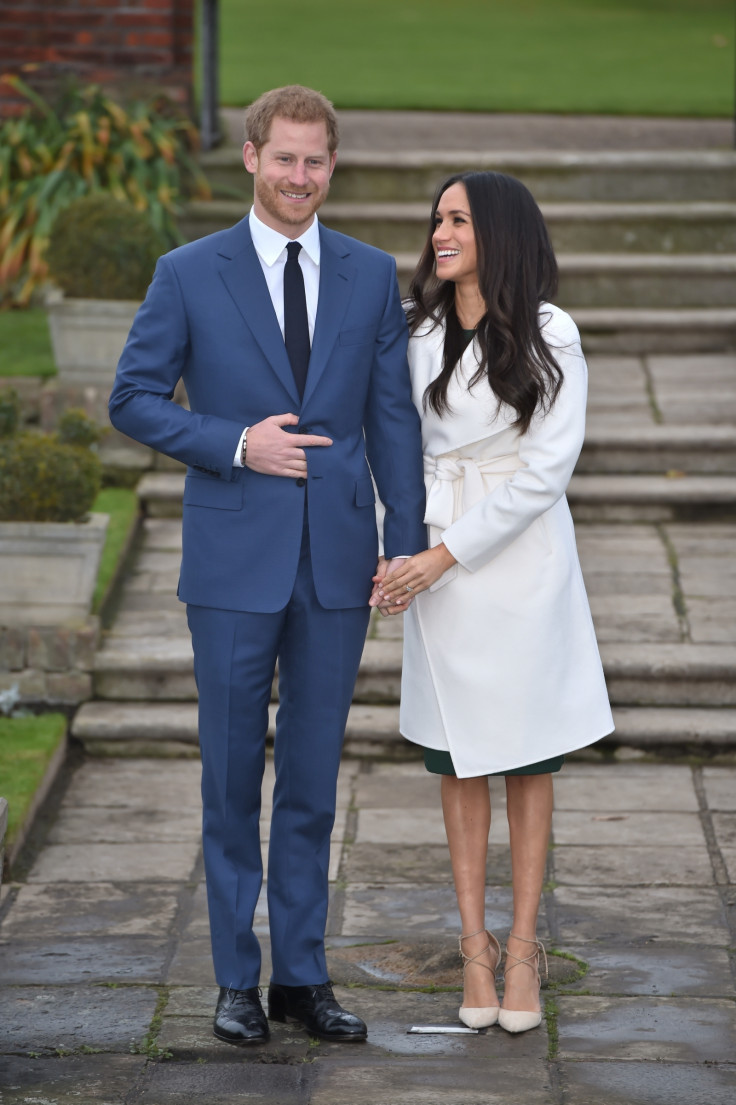 Markle looked stunning next to Harry as the couple posed for photographs, catching the eye in an elegant white wrap coat by Canadian brand The Line which she wore over a £462 green dress by P.A.R.O.S.H, teamed with nude strappy heels by Aquazzura.
Markle may be taking a leaf out of her future sister-in-law Kate Middleton's style book with literal dressing, since Harry and his brother William had white roses planted in the garden for the 20<sup>th anniversary of Diana's death in August this year.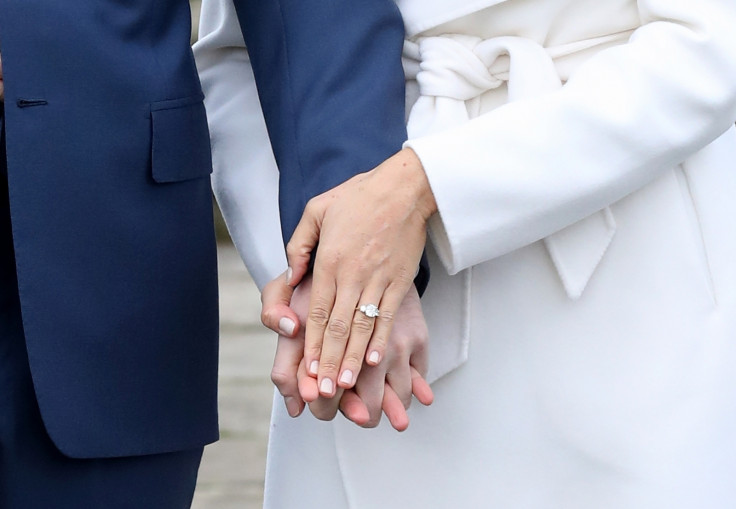 The couple are set to appear on national television in the UK tonight to discuss their whirlwind relationship and engagement. They will be interviewed by BBC News broadcaster Mishal Husain this evening at 6pm, which will be followed by a documentary called Harry And Meghan: A Royal Engagement on BBC1.
Harry, 33, proposed to Markle in London earlier this month, but kept the news under wraps so that it wouldn't overshadow the Queen and Duke of Edinburgh's 70<sup>th wedding anniversary celebrations.
Kensington Palace announced on Twitter this morning: "The Prince of Wales has announced the engagement of Prince Harry and Ms. Meghan Markle."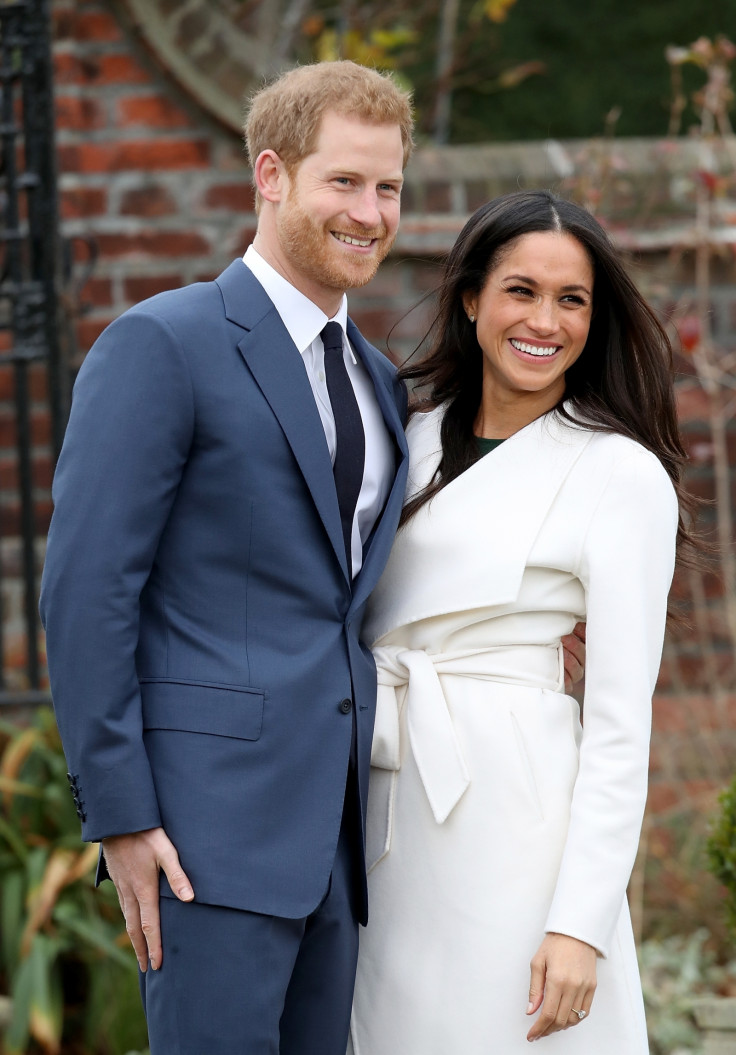 hey added: "Prince Harry has informed The Queen and other close members of The Royal Family.
"The wedding will take place in spring 2018. Further details will be announced in due course.
"Prince Harry and Ms. Meghan Markle will appear for a photo call at Kensington Palace later this afternoon. Stay tuned!
"The couple will also take part in a broadcast interview to be aired this evening UK time."