Prince Harry and fiancée Meghan Markle are visiting Edinburgh today (13 February) for a first official joint visit to Scotland ahead of their 19 May wedding, and they were given a raucous welcoming.
Taking a leaf out of the Duchess of Cambridge's style book, Markle went for literal dressing by sporting a green and navy tartan coat by Burberry in a nod to Scottish tradition. She completed the look with wide leg black trousers, a cross body bag and stilettos, keeping her hair and makeup simple and natural.
The couple were in high spirits as they greeted well-wishers upon their walkabout in the city's world-famous castle, with crowds gathering on the esplanade to get a glimpse of them.
The Royal Marines Band Scotland played for the couple on the esplanade to ensure they received a warm welcome. Prince Harry, 33, was last year appointed Captain General of the Royal Marines - a role held by The Duke of Edinburgh for more than 64 years
They will later venture to a sandwich shop that supports homeless people and has been visited by a number of high-profile names, including Hollywood actor George Clooney.
The trip to Scotland marks Markle and Harry's fourth public engagement together following their trips to Nottingham, Brixton and Cardiff after the announcement of their engagement in November.
Kensington Palace said: "Throughout the day Prince Harry and Ms Markle will have the opportunity to meet members of the public, learn more about organisations that work in the local community and nationwide, and celebrate youth in the Scottish Year of Young People 2018."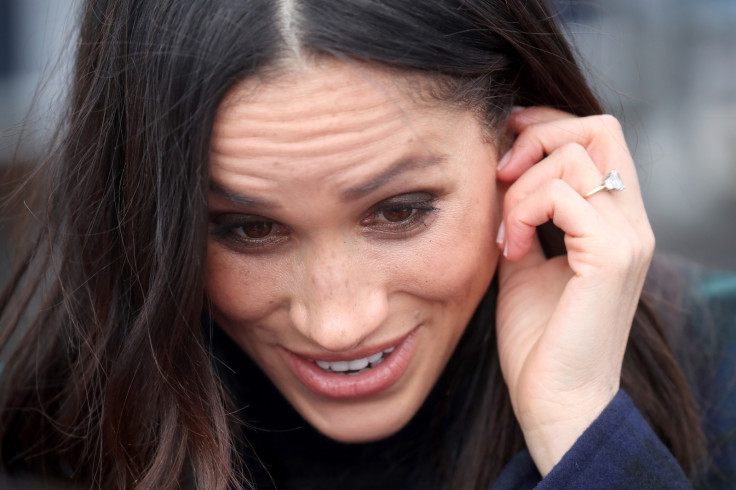 Markle and Harry will explore the inside of the historic Edinburgh Garrison which looks out across the city, and behold the one pm gun fire – a tradition that started in 1861 to mark time for ships in the Firth of Forth.
They will then move on to the New Town to visit Social Bite which is a social enterprise café which distributes 100,000 items of food and hot drinks to homeless people all over Scotland annually. It also employs staff who have experienced homelessness themselves.
Kensington Palace tweeted a video of the couple with the words: "Prince Harry and Ms. Markle are greeted on arrival at Edinburgh Castle by the Band of the Royal Marines and the mascot of The Royal Regiment of Scotland, Shetland pony Cruachan."
The couple will end their visit by attending a reception at the Palace of Holyrood house to celebrate youth achievements, commemorating Scotland's Year of Young People 2018.