Meghan Markle's year of change – 5 signs she is ready to become Prince Harry's wife
Major developments indicate that the royal may soon pop the question.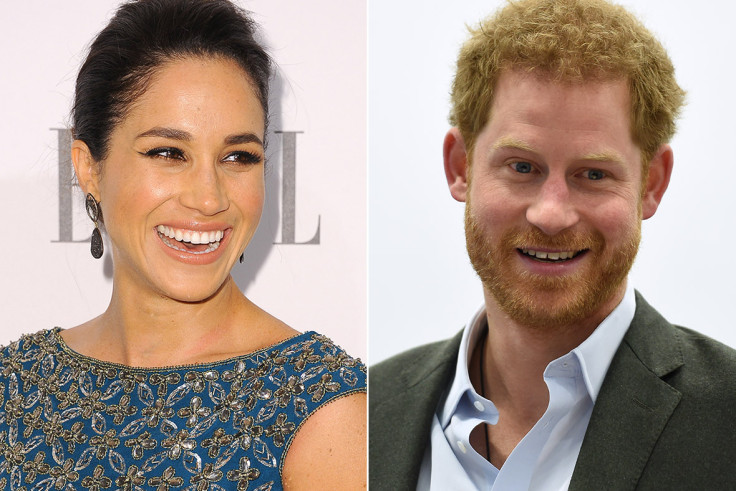 Ever since Prince Harry started dating Meghan Markle – a 35-year-old American television actress and divorcee − the prospect of the pair tying the knot has been a matter of elation and contention in equal measure. As a result of her relationship status, her international profile was given a significant boost − she now has 1.6 million Instagram followers and was crowned the most Googled actress of 2016.
But dating Britain's most eligible bachelor has not come without its pitfalls. Her biracial identity, sex scenes on her US legal drama Suits and failed marriage raised plenty of eyebrows and was the focus of numerous comment pieces.
Just like former girlfriends Cressida Bonas and Chelsy Davy, Markle was quickly introduced to the dark side of dating royalty and Harry was forced to publicly reprimand the media and online trolls.
However, some of the lifestyle choices she has made suggest that she is in it for the long haul and it is no longer a case of if, but when, the fifth in line to the throne pops the question.
Royal writer Richard Fitzwilliams tells IBTimes UK: "What distinguishes Meghan from Prince Harry's former girlfriends and one of the reasons this is such a serious relationship is that she is cerebral as well as glamorous. You can see this in her humanitarian work and in her speeches."
"Meghan has used the press attention for a cause, to illustrate the difficulties an actress of mixed race has in getting offered parts though she had a breakthrough with the part of Rachel Zane in Suits and was lucky.
"She has also just closed her lifestyle blog, The Tig after three years and observers wonder if this is a step towards a career change and perhaps for a royal engagement."
As the world waits with baited breath for an engagement announcement, IBTimes UK recaps her image overhaul...
Influence on Harry's wardrobe choices
Besides sporting matching bracelets with her beau, Markle is said to now play an integral part in Prince Harry's style choices.
Stylist Natalie Robinson recently noted that Harry has been moving towards neutral tones. "Looking at Harry's style over the past year or so, it's clear that his relationship with Meghan has had an influence on his personal style," she told MailOnline.
"As sometimes happens when you spend a lot of time with someone, Harry has upped his colour game. He's introduced a range of lighter tones to his wardrobe, similar to Meghan's own style, which has undoubtedly given him a more contemporary, dapper image," she added.
Vanity Fair
After emerging from near-obscurity, Markle solidified her status as a respected humanitarian with a feature in the April 2017 issue of Vanity Fair. The TV star, who became the Global Ambassador for World Vision Canada last year, appeared alongside actress Emma Watson, pop star Cher and Canadian President Justin Trudeau for the spread titled 'Global Leaders'.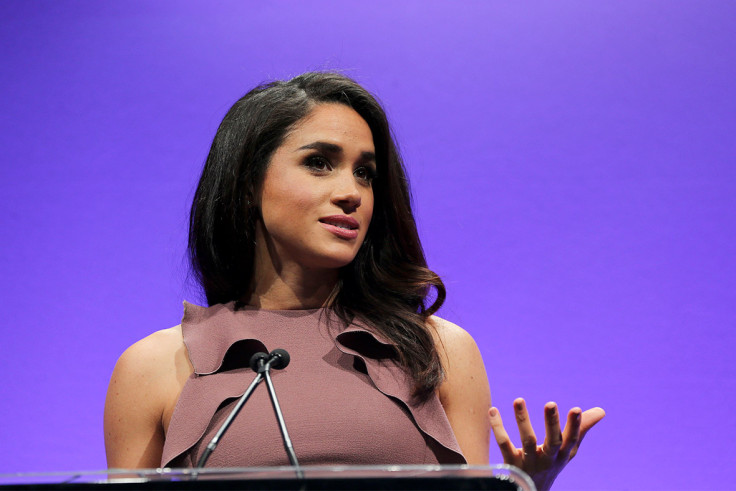 According to Body language, expert and psychologist Judi James Markle understands that being a princess is a career as well as a romantic life option. "There are boxes that need to be ticked and she seems to be busily ticking lots of them and as an actress, she should be used to getting into the role."
The end of her lifestyle blog
Earlier in April, Markle signalled the dawn of a new era by saying goodbye to one of the biggest parts of life before Harry – her personal blog. In a farewell message to readers, the Toronto-based star expressed her gratitude for the years of support.
"After close to three beautiful years on this adventure with you, it's time to say goodbye to The Tig," she wrote. "What began as a passion project (my little engine that could) evolved into an amazing community of inspiration, support, fun and frivolity.
"You've made my days brighter and filled this experience with so much joy," she continued. "Keep finding those Tig moments of discovery, keep laughing and taking risks, and keep being 'the change you wish to see in the world.'"
"Above all, don't ever forget your worth – as I've told you time and time again: you, my sweet friend, you are enough. Thank you for everything."
As well as shutting down one of her biggest outlets, Markle has reduced her output on her Instagram account.
Declines offer to continue as ambassador of Canadian fashion brand Reitmans
Days after shutting down her website, she ended her marketing partnership with the Canadian retailer, Reitmans. For many, this move is an indication of an impending engagement for the couple. During her tenure as a brand ambassador, she modelled and designed two collections.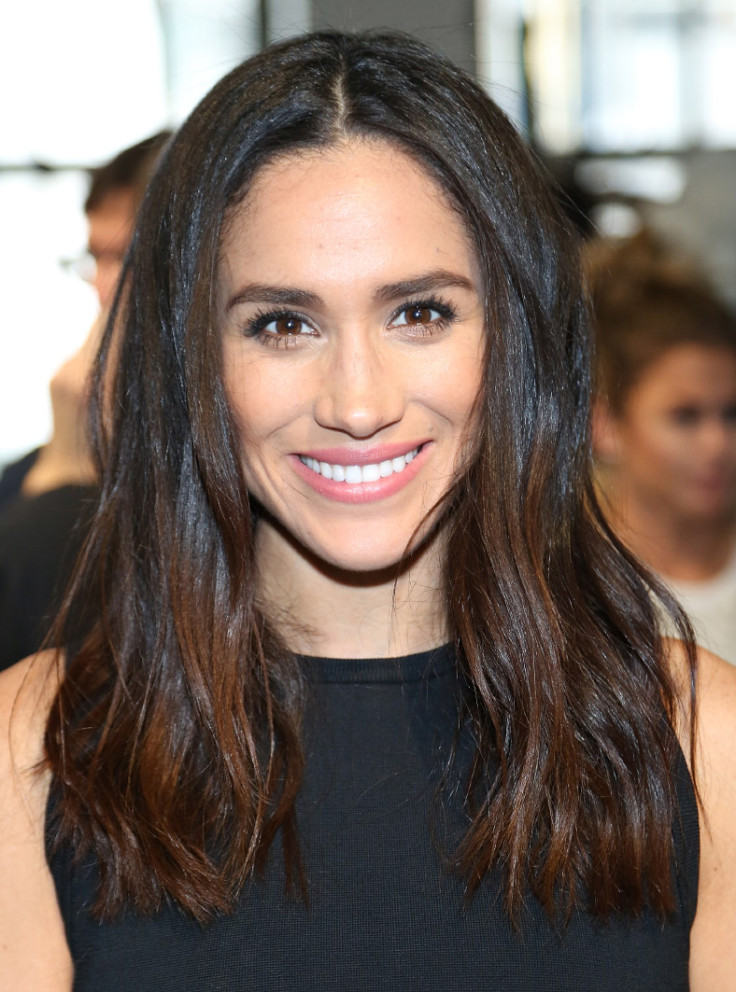 Megan Markle attends the Misha Nonoo fashion show during Mercedes-Benz Fashion Week Fall 2015 the at Center 548 in New York on 14 February 2015
Monica Schipper/Getty Images
James adds: "Princess Grace created the template for non-royals marrying into royal families and she did it by becoming more royal and more 'fairytale princess' that the royals themselves.
"Meghan seems to be going down a similar route but let's hope she's not over-compensating in her bid to re-brand. Although some style-flexing is normal in a new relationship an over-flex can be disastrous once a couple are married and the over-flexer either has to live in role or morph back to being themselves again, risking making the relationship incompatible in the process."
"No ring, no bring" doesn't apply
It's been almost a year since they met and Markle will reportedly be Prince Harry's plus one at Pippa Middleton's wedding to James Matthews despite the fact he is yet to propose to her. According to Hello magazine, she has asked for a week off of work from filming Suits, from May 15 to 22, in order to attend the event on 20 May.
But there is one caveat. Due to stringent royal protocols, Markle will not be allowed to attend the actual ceremony, which will be held at St Mark's Church, as she is not yet engaged or married to Harry. The couple will be reunited at the reception.
© Copyright IBTimes 2023. All rights reserved.