Mel B has sparked a debate on her latest Instagram post over the colour of her skin.
The 42-year-old singer received a somewhat mixed reaction to a three-picture post of herself standing in a changing room filled with leopard print clothing – the favoured pattern of her alter ego, Scary Spice.
The star, whose real name is Melanie Brown, poses up a storm in the mini-photoshoot as she shows off a toned physique of rock hard abs and lean legs in an orange bikini top and embroidered bikini bottoms.
Finishing the look off with a pair of tassel burgundy sandals, she captioned the photo: "Yes this is my spice shrine yes I'm in a bikini yes I'm 42 and yes all my bling is @icelinkofficial #nowornever #loveyourbody#noyourworth #standproud#spicememories #powerof5."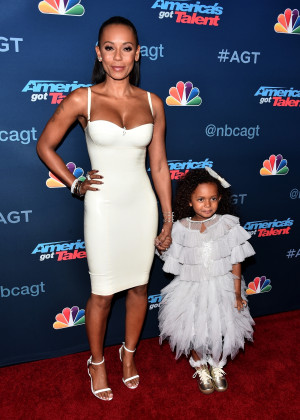 But the post was met with much controversy among her one million followers. Many feared she had bleached her skin; others blamed the lighting in the shots.
One person tweeted: "Bleached up your skin, and disrespected the very melanin thats making you look so young. Sad foolishness."
Someone else wrote: "Wtf - have you really bleached your skin? Why would you do that when you have mixed children?"
A third added: "Looking pale. Hmmmmm."
Other fans were quick to defend the singer. "She is mixed race. Sometimes in winter, they look light skinned... I'm guessing she hasn't been in the sun for weeks."
One confused user wrote: "Hey now I'm a Mel B fan! Gemini's!! But Mel B... I have never seen you this complexion! Is it the lighting? Your brown skin is beautiful! Also your hair looks better darker... in my opinion. Still love you though."
The former America's Got Talent judge, who hails from Leeds, has endured much press attention over the past year over her divorce from Stephen Belafonte. The couple separated in December 2016 after Mel B accused the film producer of "emotional and physical abuse."