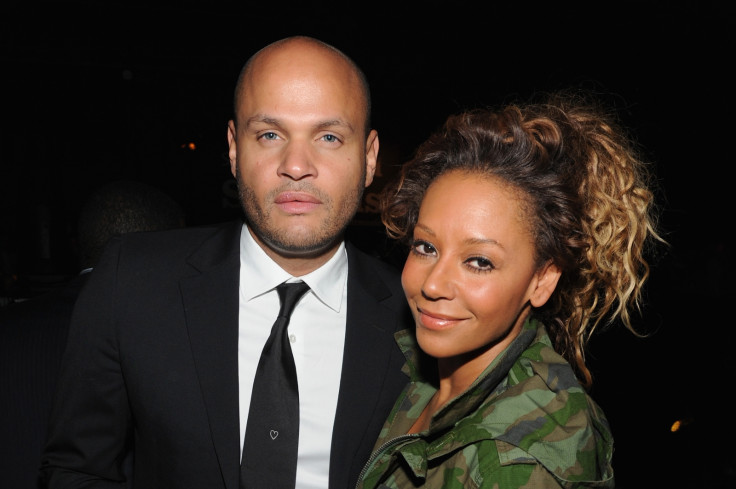 Mel B and Stephen Belafonte's bitter divorce saga has reached a new stage. According to latest claims, the singer is furious after being informed that she has to pay Belafonte £500,000 ($670,000) as part of the settlement even after allegedly being physically abused by him for the last 10 years.
Reports suggest that Belafonte will be receiving £11,160 every month for the next three years from Mel B as part of a spousal support deal.
Not only that but the former Spice Girs will also have to shell out £150,000 to cover her ex husband's legal bills. This amount is said to be due five days before Christmas.
The Mirror quotes a source as saying: "After all the abuse Mel claims she suffered at Stephen's hands it is a bitter pill she is swallowing right now. Handing over money to the man she alleges drove her to try to take her own life is quite incredible."
The couple, who had tied the knot in 2007, announced that they were separating in March this year. Mel B later accused film producer Belafonte as being physically abusive and filed for a restraining order.
In a legal statement filed at Los Angeles Superior Court Mel B had described her husband as "a large, extremely aggressive, hostile and violent individual".
The Sun claims to have acquired a document of their legal battle where the singer claims Belafonte punched her in jealous rages, choking her and slamming her against a wooden floor.
The 42-year-old singer has also alleged that Belafonte forced her into having a threesome with other women that he secretly filmed. He is also accused of having an affair with their nanny and getting her pregnant.
Last month, it was reported that the former couple's divorce deal required Belafonte to destroy any sex tapes he had of Mel B.
Belafonte has denied all of Mel B's allegations, calling them "outrageous and unfounded". He said that his ex was trying to protect her career and reputation by trying to defame him. Mel B has also been accused of being an unfit mother because of her addiction to cocaine and alcohol.
The two share a six-year-old daughter, Madison Brown Belafonte.