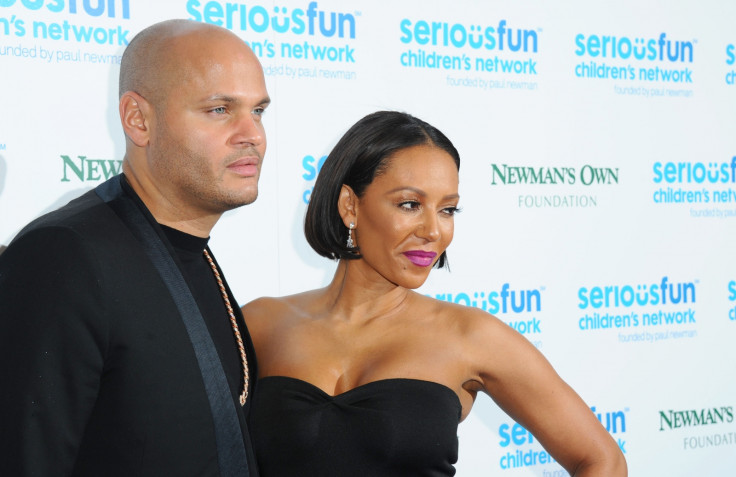 Mel B's husband Stephen Belafonte has reassured fans he is back on the mend following his trip to A&E.
The 39-year-old Hollywood producer was rushed to hospital in Los Angeles earlier this week complaining of severe back pain.
According to TMZ, Belafonte arrived at the emergency room at Cedars-Sinai with his devoted wife of seven years. As the cause of his pain was unknown, the couple did not want to take any chances.
"I woke up and my back was hurting really badly, and Mel brought me to the hospital," he told RadarOnline. "We had just recently flown back from New York City and wanted to make sure it wasn't deep vein thrombosis."
Belefonte, who has a daughter with the X Factor judge, later jumped on social media to explain the incident was not life-threatening.
Belafonte's health scare comes just weeks after Mel B was also admitted to hospital for a mystery illness.
Revelations of the former Spice Girl's sudden illness and subsequent appearance at the X Factor final without her wedding ring in December triggered domestic abuse rumours and Belafonte was forced to deny he had assaulted his wife. Viewers had also noticed she had what appeared to be scratches on her body and a bruised cheek.
"I don't usually respond to Twitter msgs but I will respond to comments of hitting my wife which I think are quite disgusting un true!(sic)" he tweeted.
In the wake of the scandal, the Wannabe hitmaker hit back at the allegations herself in a post on Instagram.
"This is for my fans havin problems with my Twitter will be back soon! I'm very good was very polly but much better now and for the record my hubby never would lay a hand on me sorry took so long but any response fuels rumors #lovemyfamily #lovemyfans" she said.
Meanwhile, Mel B has returned to the America's Got Talent judging panel alongside Howard Stern, Howie Mandel and Heidi Klum for the third year.