Melania Trump vows to combat bullying on social media as first lady
The former model made a rare appearance in Pennsylvania rally as she tried to woo female voters.
Melania Trump, wife of Republican nominee Donald Trump, has vowed to combat online bullying of children and teenagers during her first solo appearance since the Republican National Convention.
Speaking during a rally in Berwyn, Pennsylvania, she said it was "absolutely unacceptable" when bullying is "done with no name, hiding on the internet".
"As adults, many of us are able to handle mean words—even lies. Children and teenagers can be fragile," Melania said, according to USA Today. "They hurt when they are made fun of or made to feel less in looks or intelligence. This makes their life hard and forces them to hide and retreat. Our culture has gotten too mean and too rough especially to children and to teenagers."
She added: "We have to find a better way to talk to each other, to disagree with each other, to respect each other."
According to The Wall Street Journal, the former model returned to the campaign trail to try to woo female voters to back her husband's presidential bid in the battleground state.
Polls show that Pennsylvania is currently leaning towards Trump's Democratic rival Hillary Clinton.
Melania appeared to ignore her husband's own history of alleged bullying but alluded to his confrontational approach, saying, "...he certainly knows how to shake things up, doesn't he?"
The GOP nominee is known for calling his opponents a variety of names—including 'Crooked Hillary' [Clinton] and 'Lyin' Ted' [Cruz] —and has been criticised in the past for his comments on women's looks and intelligence. However, the potential first lady said her husband was a man with "deep love and respect for this country and all of its people".
She added that as first lady, she would be "an advocate for women and for children."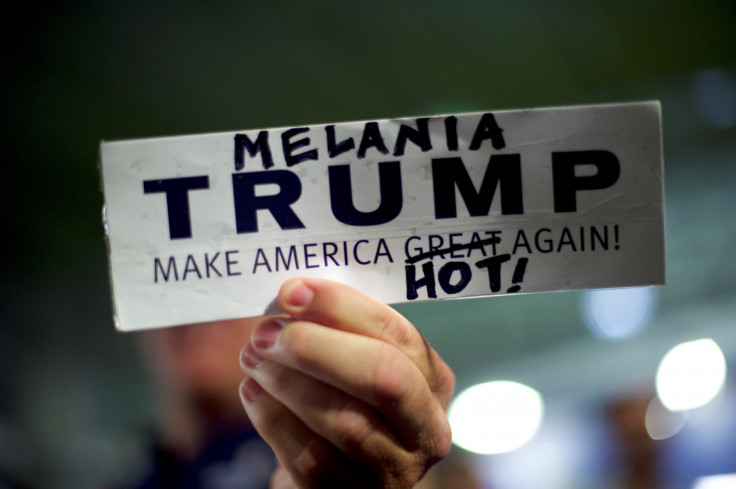 The 46-year-old has remained relatively out of the spotlight since her controversial speech at the GOP convention, which was found to include a section directly from Michelle Obama's convention speech in 2008. On Wednesday (3 November), she appeared with the wife of her husband's running mate, Indiana Governor Mike Pence.
Melania also took some time to discuss her road to becoming an American citizen. "I'm an immigrant and let me tell you no one values the freedom and value of opportunity more than me," she said. "Love for this country is something we immediately shared when I met Donald."
According to the RealClearPolitics average in Pennsylvania, Clinton leads Trump by 3%. The state offers 20 electoral votes and is crucial for winning the general election.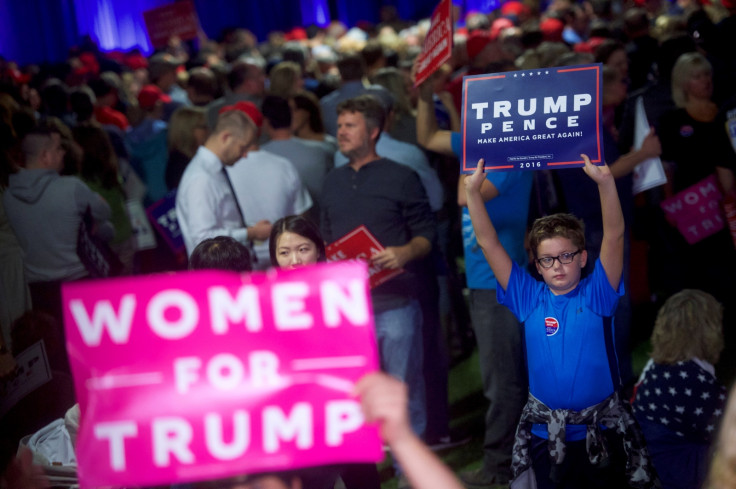 © Copyright IBTimes 2023. All rights reserved.