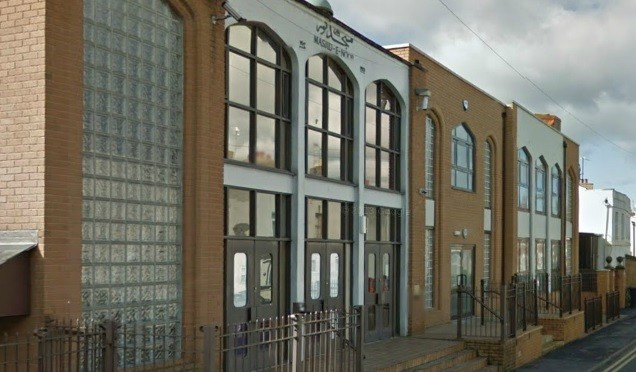 Two men have now been arrested in connection with an arson attack on a mosque in Gloucester.
A 20-year-old man and a 37-year-old man have been arrested on suspicion of arson following the fire at the Masjid-e-Noor mosque in Gloucester.
Police say CCTV footage shows a man pouring petrol around the door of the mosque, then setting a rag on fire and using it to ignite the fuel. He was then driven away by a second man in a dark car believed to be a BMW or Mercedes.
The door of the mosque was damaged but there were no injuries.
The arson raid, the latest in a series of attacks on Muslims and Islamic buildings in the wake of the Lee Rigby murder in Woolwich, has already been condemned by groups in the area.
Gloucester Muslim Welfare Association said it was "deeply saddened" by the "very serious and cowardly act", adding it remains committed to working with the mosque to "work towards promoting peace, tolerance and community cohesion across all sections of the community."
City council leader Paul James said: "People in Gloucester will be sickened by this attack. I want our excellent community relations to stay that way and I condemn anything which puts that at risk."
Chief Insp Richard Burge said: "Gloucester has a wonderfully diverse and welcoming community and I know people will be upset and angry about this.
"In recent weeks I've been buoyed by the fact we haven't seen any of the tensions there have been elsewhere in the country.
"I know now the community will come together, help us with our inquiries and show that it utterly rejects acts like this.
"We'll be increasing community patrols in the area and I'm confident we'll be able to find the offender swiftly."