Merkel and Renzi rebuke Vienna for shutting its borders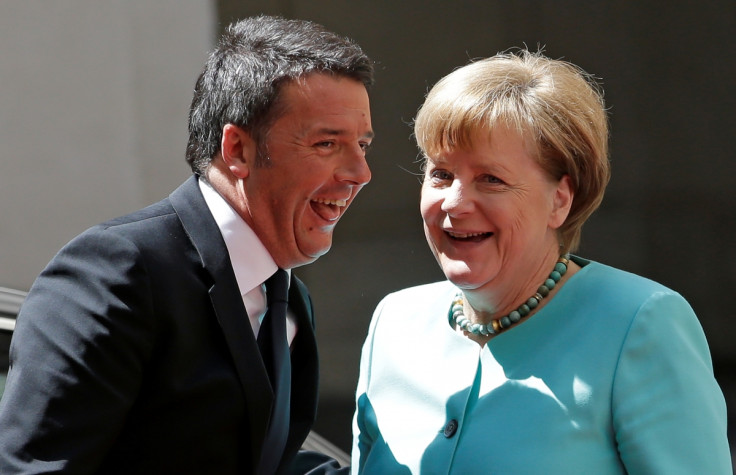 German Chancellor Angela Merkel and Italian Prime Minister Matteo Renzi have rebuked the Austrian government for plans to build a fence along Austria's Alpine Brenner Pass along the Italian border.
Addressing a press conference in Rome, along with Renzi on 5 May, the German Chancellor said, "Either we defend our external borders and we do it together or we risk falling back into nationalism. This is not a challenge for Greece, Germany or Italy, but these are challenges that have to do with the future of Europe," Reuters reported.
She added, "We need to resolve problems differently than by shutting down borders. We cannot shut down borders. We cannot abandon each other."
According to media reports, the two leaders appeared to be on better terms than they recently have been and were in agreement on how the refugee crisis should be dealt with. The Italian Prime Minister said, "We expressed our clear disagreement and shock at certain positions taken by our Austrian friends at the Brenner. They are mistaken and anachronistic positions. They defy logic and history and are not justified by any emergency."
Both leaders also said that more must be done to help the African countries control the flow of migrants across the Mediterranean sea. In April, Italy put forward what was called a "migration compact" saying that Europe should give the North African countries financial incentives to develop their countries. Renzi's recommendation was to finance it through common EU bonds but Merkel disagreed with this suggestion.
"Even though there are different views on the financing, we have the same opinion on the overall effort," she said.
She further elaborated on the issue saying "One billion euros [$1.14bn] would be needed to help African states halt the immigration exodus, specifically mentioning Niger. If we concentrate on the European budget, we will find the money." Renzi added that he did not much care where the money came from as long as the migrant flows could be controlled.
Around 150,000 migrants have made their way to Italy from Libya since the refugee crisis began and 29,000 came through this sea route in this year alone.
© Copyright IBTimes 2023. All rights reserved.