A jealous father shot dead his baby daughter moments after posing with her for a photo he posted on Facebook.
Then Merrick McKoy blasted 19-month-old Mia in the head and turned the gun on himself in a suicide bid.
Before pulling the trigger, McKoy posted five messages on Facebook in which he said: "Don't judge I had no choice."
But he survived the gunshot wound and was rushed to hospital in Colorado, where he was put on life support.
Before carrying out the shocking crime, Koy wrote on the social media website in one of the messages: "I told u I can't live without u lol u thought I was a joking now me and Mia out this b****."
It emerged McKoy was the subject of an active restraining order secured by Mia's mother, Kimphone Phanthavongsa.
According to reports, the shooting happened after the couple had an argument at her flat in Westminster, during which she stormed out.
When she saw his messages on Facebook, Phanthavongsa frantically rang police to tell that McKoy was inside her property with a gun. Officers rushed to the scene, but they were too late.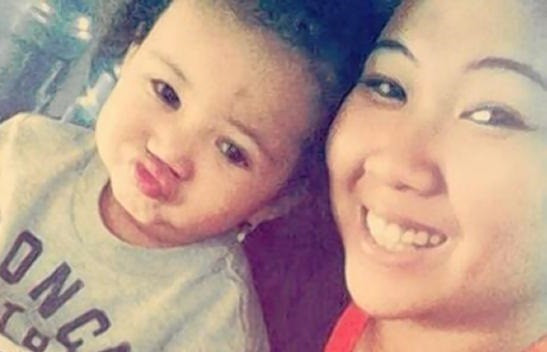 Neighbours described McKoy as controlling. Neighbour Vannatda Sivixai said: "He would just say that he wanted to be with her and if he can't be with her, nobody can be with her
"I'm shocked. It's hard to believe that someone you know would do something like that."
Tributes were paid to Mia, who had just started to walk. McKoy's own sister went on Facebook to express her shock at his action.
Veleisha Mckoy wrote: "I just found out my brother shot my baby niece. My little MIA I love you so much boo. I'm shaking my brains out I don't know if I should be angry or sad. What could U have done different. What wrong with my family!!!"