Mervyn King isn't exactly the kind of man you'd immediately associate with football - but has used analogies about the beautiful game in the past.
In a well-known speech (at least among the economically inclined) to the Cass Business School six years ago, the Bank of England Governor outlined a central bank strategy on interest rate decisions using what he called "The Maradona Theory".
The reference was to the second (and less famous) goal scored by the eponymous Argentine footballer against England in the 1986 World Cup. Running sixty yards from inside his own half, King noted, Maradona beat five English defenders and tuck in the winning goal.
By *not* swerving, King argued, Maradona was better able to fool the English defence.
"Monetary policy works in a similar way," he said at the time. "Market interest rates react to what the central bank is expected to do. In recent years, the Bank of England and other central banks have experienced periods in which they have been able to influence the path of the economy without making large moves in official interest rates. They headed in a straight line for their goals."
It's a different world today, no doubt, than when King delivered his speech, but you still get the sense that the Governor enjoys playing the role of striker to the market's defenders.
Today's rate decision has a bit of that "cat-and-mouse" flavour - although this time, it's not about interest rates.
Economists are united in their expectation that the Bank's Monetary Policy Committee (MPC) will leave its key lending rate unchanged at 0.5 percent (the lowest, incidentally, since the Bank's creation in 1694).
The MPC's £325bn asset purchase programme - otherwise known as quantitative easing (QE) - also looks unlikely to change.
Or does it?
While many have been sceptical of its influence in the recent (very mild) uptick in economic expectations, others argue its only benefit has been to government bond traders (Gilt yields have been held down by QE even as inflation continues to nestle well above the MPC's preferred 2 percent target).
The MPC itself has been split on the issue: policy makers Adam Posen and David Miles prefer an extra £25bn push; BoE chief economist Spencer Dale and colleague Martin Weale prefer to wait until inflation eases before adding new money into system.
King himself has said he expects GDP to "zigzag" this year as growth sputters and risks outside the Bank's control develop, although he has said that the programme has provided "real stimulus" to the economy.
The market's stance at this point is to play the "straight-line" defence: there's near unanimity that rates won't change until May, when the MPC has fresh data on first quarter GDP and a new inflation forecast.
New bond buys aren't expected, either, given the annoying "stickiness" of consumer inflation, consistent prices rises on the High Street and simmering tensions in Iran and Syria that could catapult crude oil prices into the $150 a barrel range.
THE HAND OF GOD?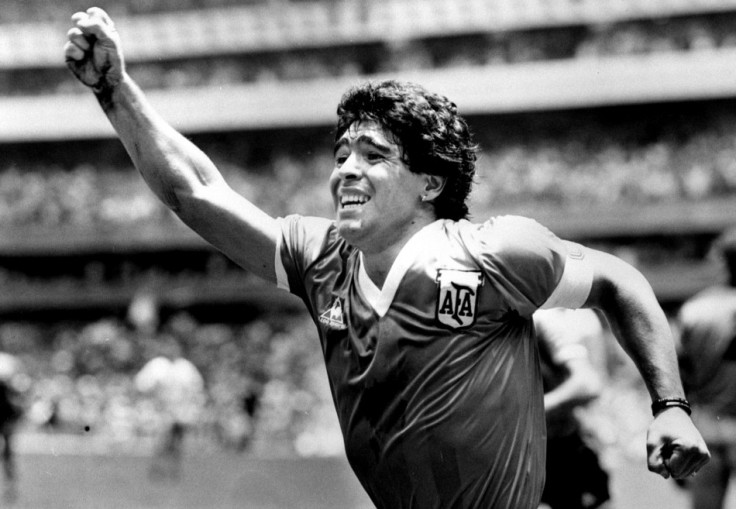 But if the King *knows* the market is playing a straight-line defence, wouldn't his earlier assertion that policy goals are best achieved by going against conventional wisdom offer a hint as to his next move?
After all, this week's PMI data, suggesting a mild turnaround for the moribund economy, could be little more than a head-fake, especially if Europe slows further or Spain becomes the next sovereign debt domino.
Domestically, portions of George Osborne's austerity programme will kick-in today, which some MPC members have already said will be a drag on growth, unemployment remains welded to a 16-year high and OECD said only last week that Britain will likely slide back into recession this year and be the slowest of the G-7 nations to rebound once it begins to expand again.
He may not look as nimble as Diego Armando Maradona did in his mid-1980's prime, but the Governor King is no less capable of gliding through a flat-back four and slotting one into the twine.
Investors should be ready to expect the unexpected.