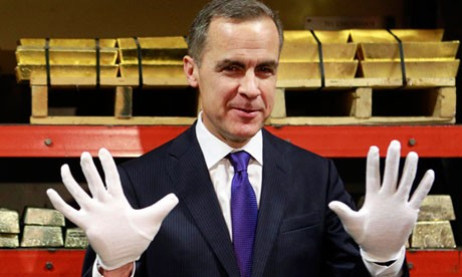 Mark Carney, the Canadian set to become Bank of England governor in June, has said that UK monetary policymaking would not rely on one dominant individual under his watch, after claims by former policymaker Adam Posen that the incumbent head Mervyn King took a dictatorial stance rather than that of a chairman.
King has been accused in the past of acting like a "tyrant" by former Monetary Policy Committee member Danny Blanchflower.
"I would make the distinction between the responsibilities of the institution, and the power of any individual within that institution," Carney, who is currently governor of the Bank of Canada, told a news conference in Ottowa.
"Part of my responsibility when I am there is that as the Bank gets additional responsibilities ... is to ensure that the committee structure, the new governance structure, the other aspects, work to their full effect.
"To ensure that the institution is discharging its responsibilities in the right way, it's not relying on a single individual - it won't be - and that accountability is clear and transparent."
Carney would not directly respond to Posen's recent comments to the Treasury Select Committee.
"There was a very strong culture and precedent that if the governor and or the broader bank executive made a decision on something and dug in their heels there was no point in challenging," said Posen, who left the BoE in August.
He also claimed that chancellors were "unwilling to take on the governor in either an internal or public fight" over the BoE's £375bn gilt-buying quantitative easing programme, and his suggestion that an alternative should be explored was stonewalled by King.
After complaining to the central bank's Court of Directors, Posen was told that "we cannot do anything about that until the governor leaves, that's the way it is."
---
Follow @shanecroucher