Jose Mourinho can be a hard man to please. There's a long list of players who have been given the cold shoulder by the current Manchester United manager. And The Special One has brought his own manta of tough love to Old Trafford, with Henrikh Mkhitaryan and Anthony Martial on the receiving end last season – and Luke Shaw still feelings its effects now.
In no other place was his approach to management more tempestuous than at Real Madrid. It was in the Spanish capital where he first crossed paths with Mesut Ozil, the Arsenal playmaker who could soon reunite with his former manager in M16 when his contract in north London expires next summer.
Ozil's reputation as one of the best number 10s in Europe has been dented somewhat over the last 12 months, but if reports are to be believed, Mourinho still believes in the magic that saw him once compare the Germany international to Zinedine Zidane.
"Ozil is unique. There is no one like him, not even a bad copy. He is the best number 10 in the world," Mourinho said, speaking in 2015.
"He made things easier for me and for his teammates with his vision and his decision making. I see a bit of [Luis] Figo and Zidane in him."
Mourinho took charge at Real Madrid in 2010, with Ozil one of the first arrivals of his reign. It was the Portuguese's presence that effectively sealed his move to the Spanish capital, with Manchester United and Arsenal missing out thanks to his involvement in the transfer. "Real Madrid wanted me, especially Mourinho," Ozil explained after his arrival. "I spoke with him on the phone and he told me his ideas and what he thought about me as a player."
Mourinho's message to his new signing was clear. "Train hard. Then play. Show me you want it and I'll have you in my team. If you want to get better, I'll make you better."
The result? 21-year-old Ozil scored 10 and provided a phenomenal 28 assists in his first season in Spanish football. "Ozil has evolved," Mourinho chirped towards the end of that 2010/11 season. "Before, there were details, glimpses of his class, but he mixed those with quieter moments. Now, he stands out for his dynamism and the continuity in his game. He is an ambitious boy with a feeling for magic passes."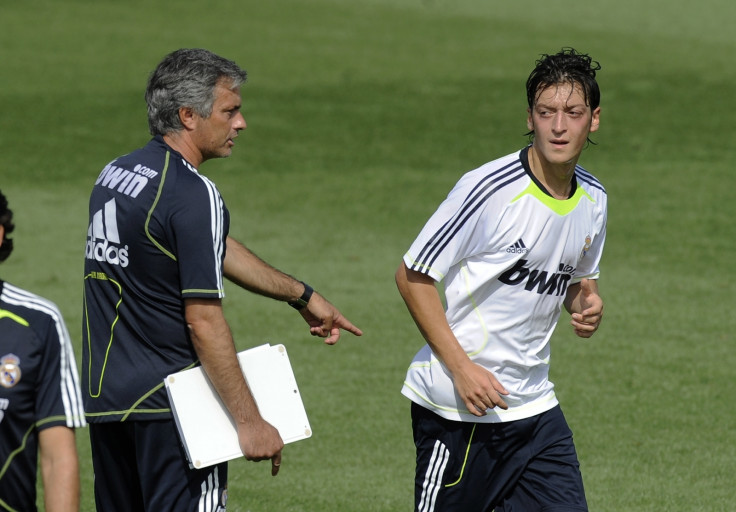 The following campaign, Mourinho enjoyed one of his famous second seasons, breaking Barcelona's grip on the La Liga crown. Ozil went one better in his assist tally, contributing 29 – 20 of them in that league-winning campaign. But as so often is the way at the Santiago Bernabeu, that serenity didn't last.
During his time at Real, particularly the early years, Ozil sometimes found himself playing out of his natural number 10 position, moved out wide to accommodate the presence of Kaka – a one-time record signing for the club. By their third season together, Ozil and Mourinho's relationship was strained, reaching boiling point in one particular encounter against Deportivo La Coruna in December 2012.
The former Werder Bremen star was taken off at half-time by a furious Mourinho. His side were winning 3-1. Sergio Ramos, engaged his own civil war with his manager, decided to take Ozil's shirt and wear it underneath his, having planned to reveal it in support of his teammate if he scored. He didn't, but Ozil's number 10 was clearly visible through Ramos' shirt in the second-half and made the front page of Marca the very next day.
That toxic relationship between players and manager eventually saw Mourinho leave the Bernabeu after his third season. Ozil would also depart the club that summer, joining Arsenal for a then-club record fee as Real Madrid cleared room for Gareth Bale following his world record transfer from Tottenham.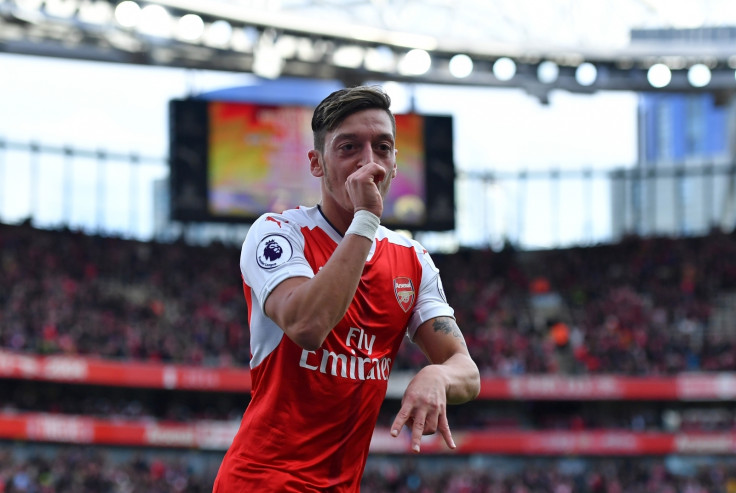 Earlier this year, extracts from Ozil's book Gunning for Greatness: My Life provided the juicy details of what happened in the dressing room that evening when he was hauled off against Deportivo five years earlier.
Ozil recalled his manager screaming at him: "'You think two passes are enough. You're too refined to go in for the tackle. You think you're so good that 50% is enough.'
"He pauses. Stares at me with his dark brown eyes. I stare back. We are like two boxers eyeballing each other before the first round. He's not showing any emotion, just waiting for my reaction.
"How I loathe him at this moment! Although in truth I love Jose Mourinho. He alone is the reason why I went to Real Madrid from Werder Bremen in 2010. I didn't choose the club, I chose him. I wanted to play for him and no one else."
Ozil then recalled he ripped off his jersey and threw it at his manager – with Ramos presumably sneaking in afterwards to stick it on himself.
The German wrote of his manager's reaction: "Oh, are you giving up now?' he asks. 'What a coward,' he says harshly, moving to within just a few centimetres of me. 'What do you want? To crawl under a nice, warm shower? Shampoo your hair? Be on your own? Or do you want to show your team-mates, the fans out there and me what you're capable of?'"
Despite the fireworks on their rollercoaster of a relationship, it seems clear a mutual respect still lingers between Mourinho and Ozil. The chance to revive it in Manchester might be too tempting for either man to pass up.