The Met Gala is all about fashion. But that doesn't always translate to good fashion as was obvious from this year's list of celebrities who opted to take "daring" to a whole new level.
The Metropolitan Museum of Art celebrated this year's Costume Institute exhibition with a star-studded gala held on 2 May in New York. And while Zoe Saldanha, Kendal Jenner and Kate Hudson wowed the crowd with their couture gowns, others fell short... very, very short.
Madonna prefers risqué to fashionable most days of the year, so it was no surprise that the diva attended the event is a sheer lace dress that left absolutely nothing to the imagination. Demi Lovato's seizure-inducing dress and the evening's guest chair Taylor Swift's Mad Max inspired mini and bandage heels were among the others that made it on to the worst dressed list.
IBTimes UK brings you the complete list of the evening's worst outfits.
Madonna in Givenchy
The Material Girl tuned heads when she walked the red carpet in a risqué black lace dress that showed off her breasts (with nipple tape) and bum. Her arms and legs were also wrapped in black material, bandage style.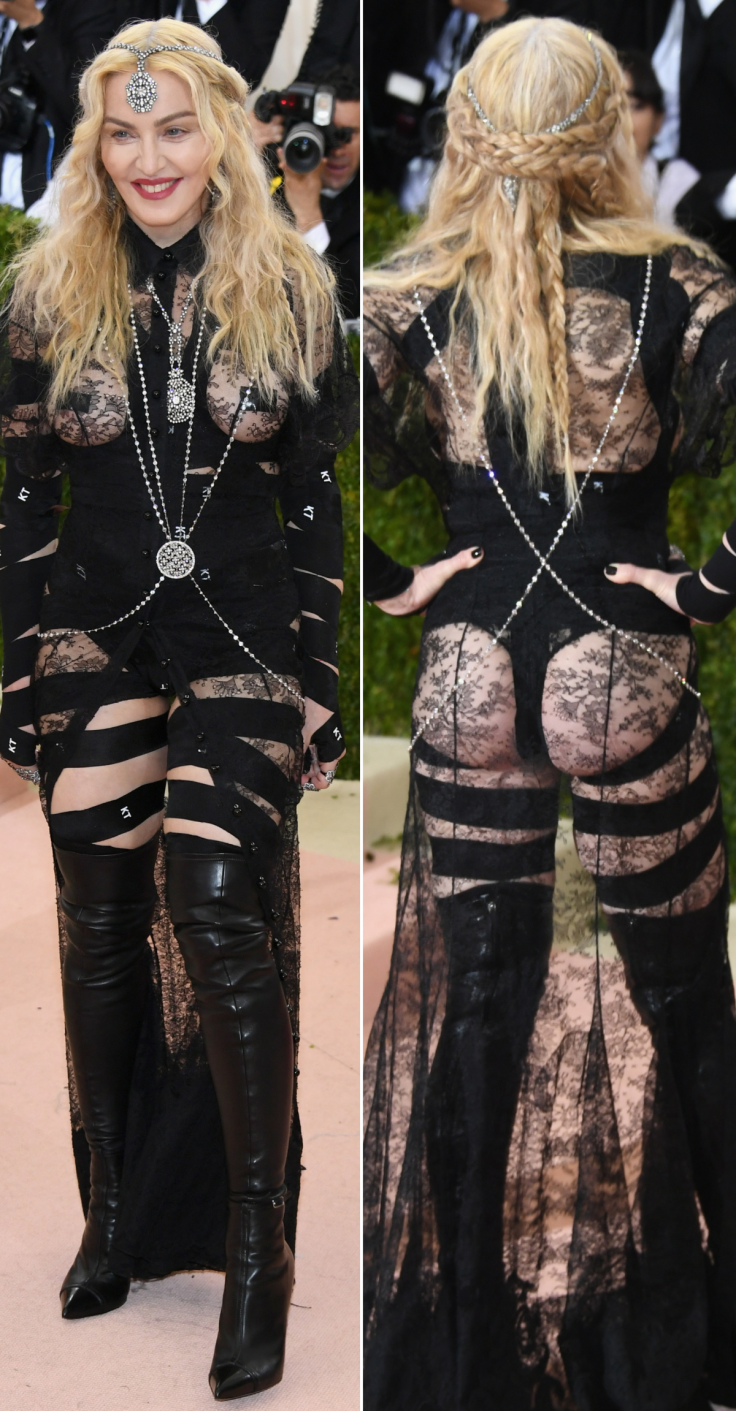 Demi Lovato in Moschino by Jeremy Scott
The sun rose on Demi Lovato's Met Gala dress. The gold, black and silver sequinned number ended up looking like an eye sore and did not seem related to the theme of the evening. However, the singer's saving grace was a slicked back hair do and flawless make up.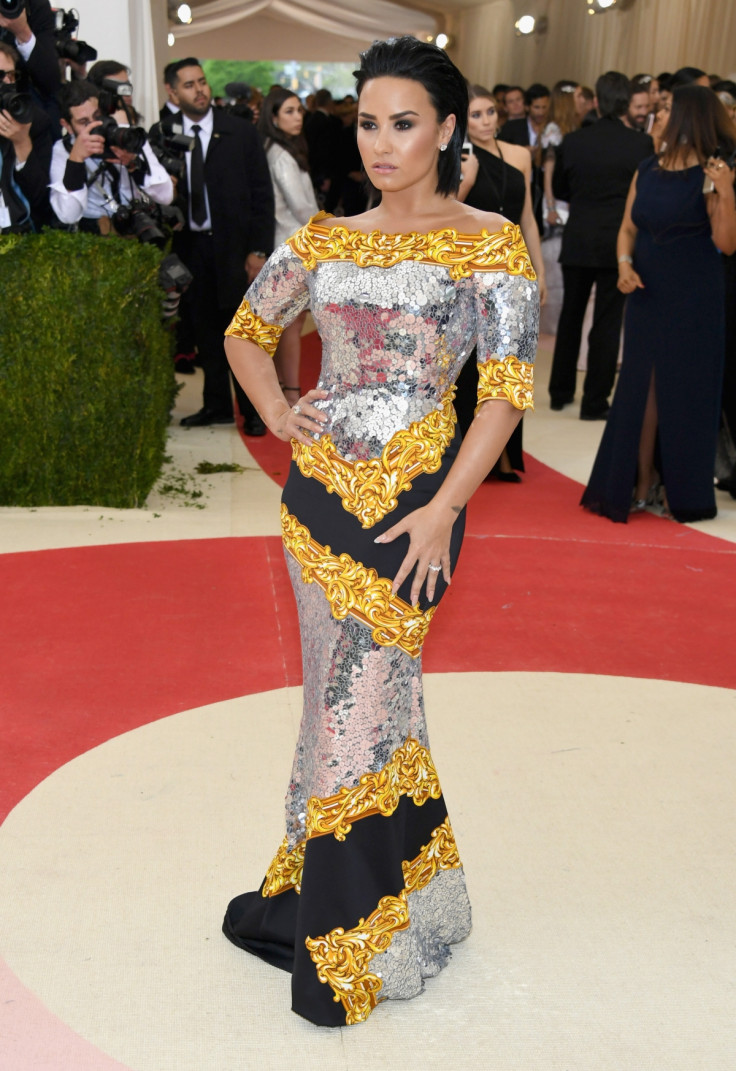 Solange Knowles in David LaPort
The singer's canary yellow pleated dress reminded us a lot of the one she wore last year and like last year, this time too, it earned her a place on the worst dressed list. Beyonce's sister paired the outfit, which looked a lot like the paper wrapper of a cupcake, with latex thigh highs and Lucite shoes.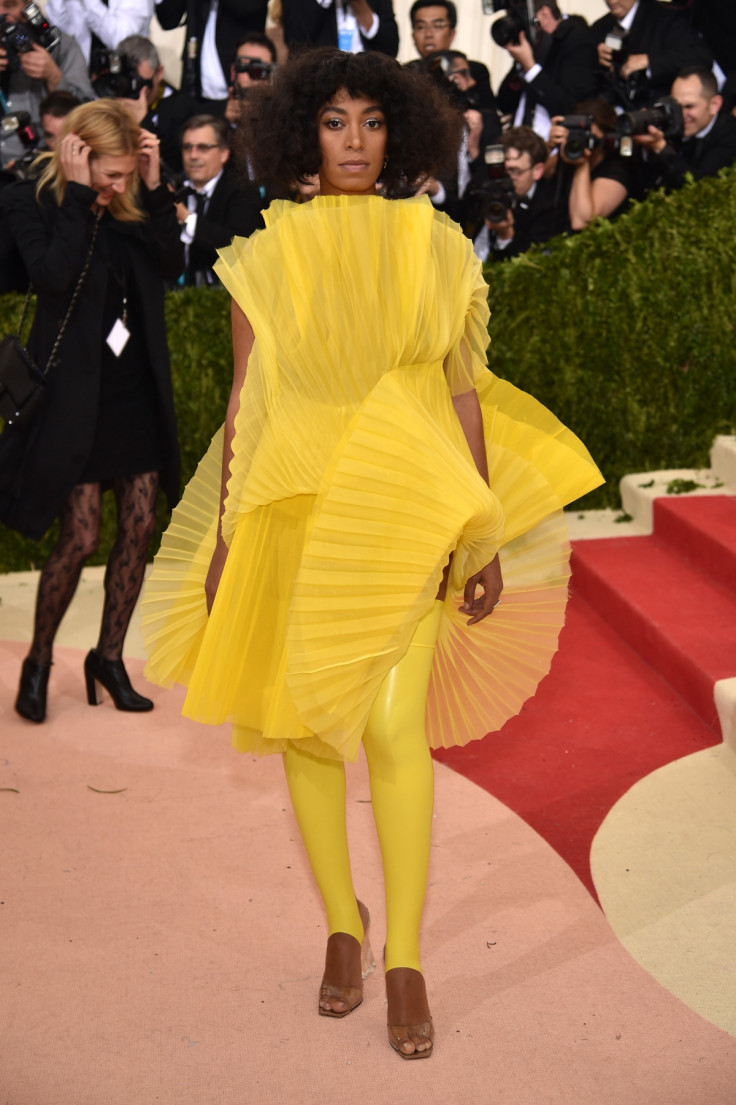 Taylor Swift in Louis Vuitton
Considering Taylor Swift was the guest chair for the event, we were hoping to see her in something more interesting, but the 22 singer let us down by wearing a snake skin print frilled mini along with calf length black bandage heels.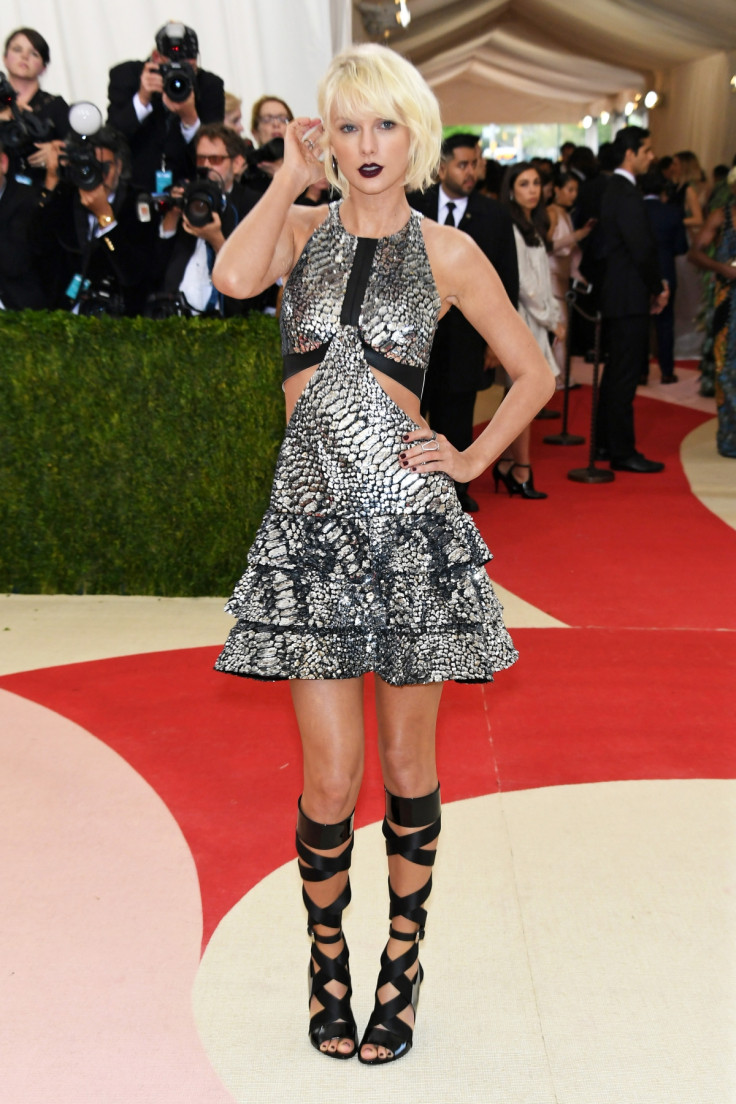 Irina Shayk in Givenchy
The model decided to show off her patriotic side (she's originally Russian) in a frumpy Givenchy dress complete with stars and stripes. The sheer frilly gown showed off a large amount of cleavage and leg but did nothing for Shayk's amazing figure.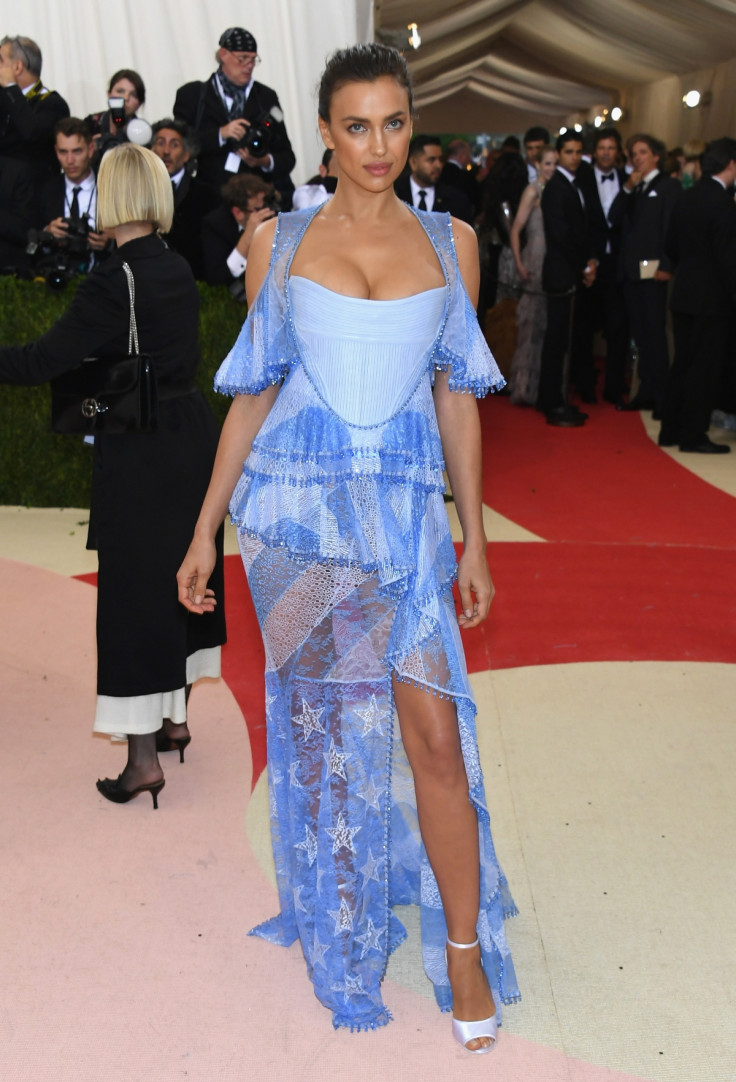 Alicia Vikander in Louis Vuitton
The good part about The Danish Girl actress' LV dress is that it made her look very young. The bad part is that the leather and sequin combination in red, black, white gold and copper seemed very busy and it didn't help that it was paired with red and silver platform boots.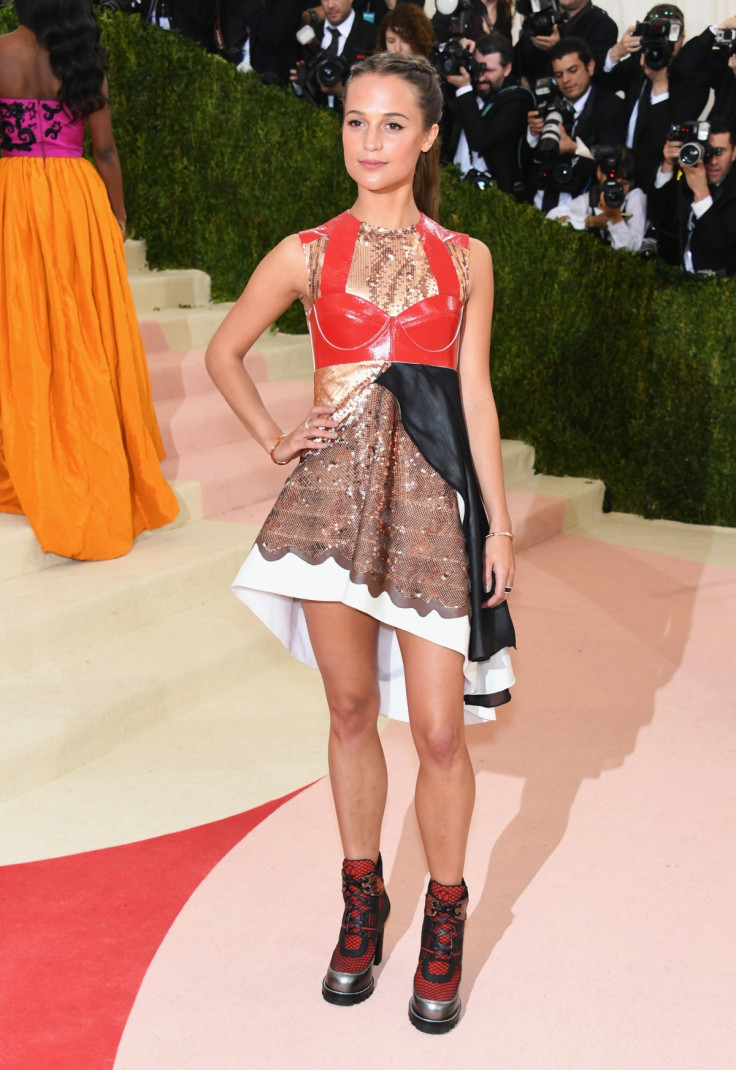 Katy Perry in Prada
Katy Perry took glam Goth to a different level in a dramatic velvet Prada gown embellished with skeleton keys and gold wire and various links. She even attached a Tamagotchi matching the one Orlando Bloom pinned to his suit. The Roar singer took things to a different level with black leather elbow length gloves, a severe fringed up do, purple eye shadow and black lipstick.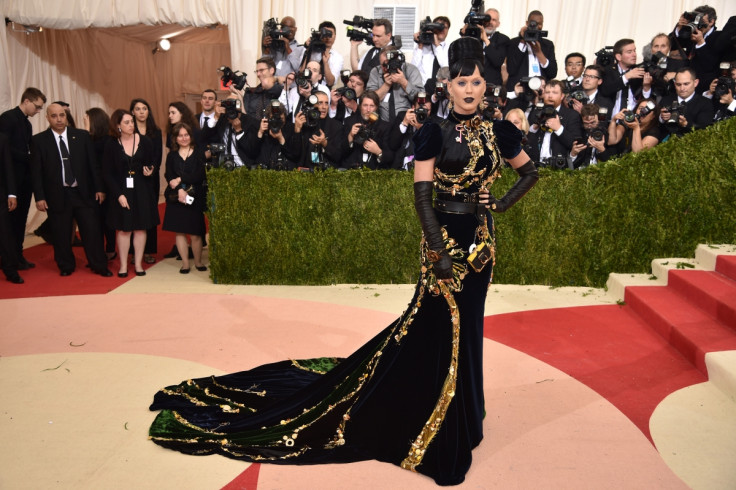 Lady Gaga in Atelier Versace
Lady Gaga decided to go pantless for the Gala in a sparkly purple rubber halter bra and matching high waisted corset shorts (we're being generous) by Atelier Versace. She paired the outfit with fishnet stockings and ridiculously high platform boots. While we're not too fond of the rest of her look, her circuit board gunmetal jacket fit the evening's theme perfectly.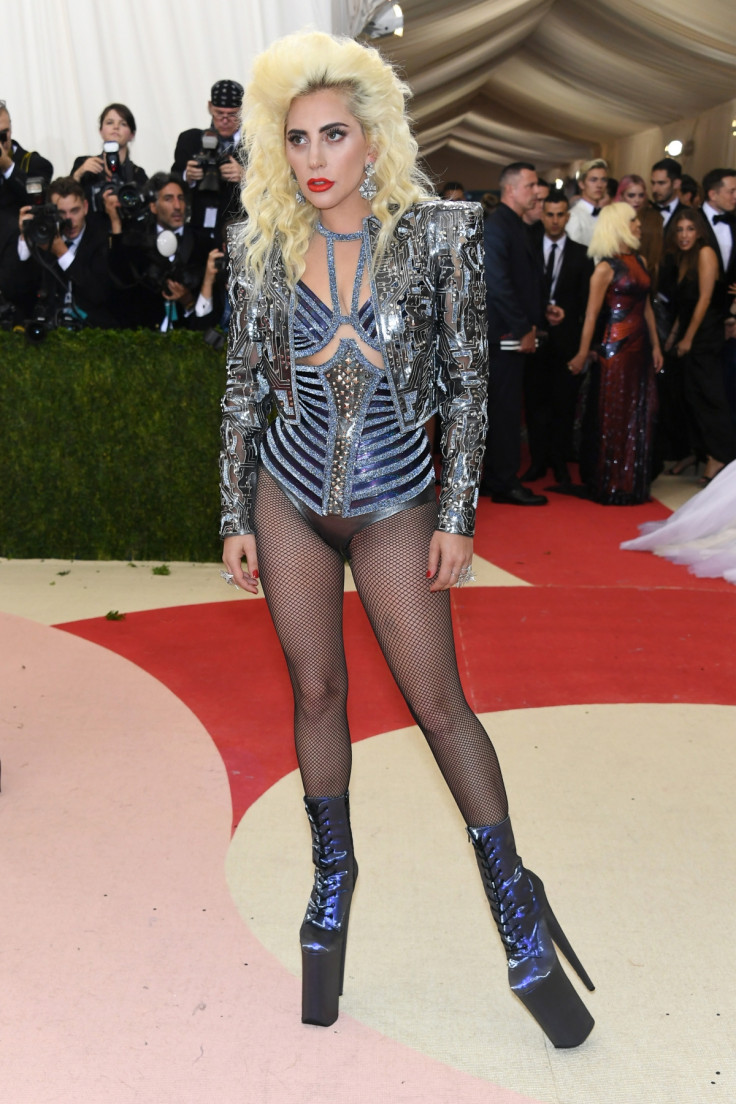 Selena Gomez in Louis Vuitton
By the looks of it, Selena Gomez borrowed her grandma's summer dress for the big night and decided to pair it with a leather bralet and combat boots. However, her makeup was flawless and fresh.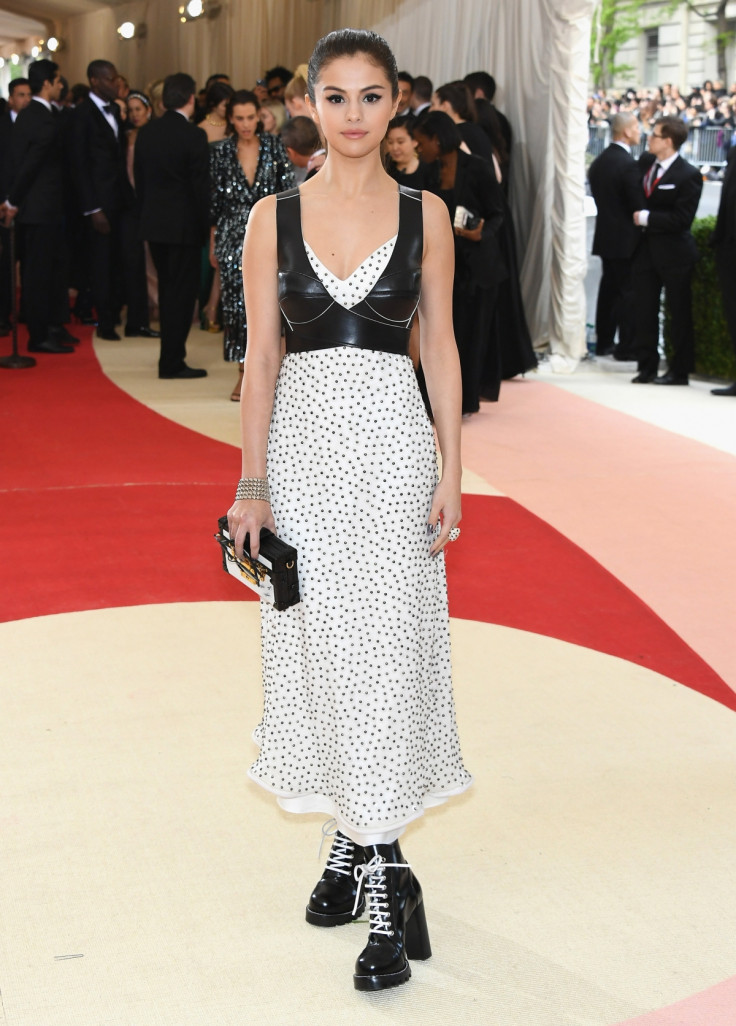 Kanye West in Balmain
Where do we start? The blue contact lens or the heavily ripped denims? Kanye West looked a total mess on the red carpet and wasn't doing any favours by standing next to his beautifully dressed wife. Like his better half, Kanye wore a embellished Balmain jacket.