A 16-year-old girl was flung to her death from a fairground ride after complaining to staff that her seatbelt would not buckle up, it has been claimed. The girl, named locally as Samantha Aguilar, was catapulted from the ride in El Paso, Texas, during Dia de Los Niños - a traditional Mexican holiday that celebrates children.
Aguilar was riding an attraction known as "The Sizzler" with two other friends – only one of them managed to stay seated. A 15-year-old friend was also allegedly thrown from the ride and is understood to have suffered only minor injuries and is expected to make a full recovery at a local hospital.
An unnamed aunt of a third girl claimed Aguilar was "clinging on to her belt for dear life" and despite raising concerns with the ride operator they were allegedly told they "would be fine without" a working seatbelt. She added that she believed the attraction was built for two riders.
Sgt. Enrique Carillo from the El Paso Police Department said an investigation would take place into the incident, which happened on Friday 29 April. "We don't know the cause", he told the Corpus Christi Caller Times.
Aguilar was a student athlete at Hanks High School and her coach Kim Gomez said: "Online tributes from fellow students called for school members to wear the colour red to Hanks today in Aguilar's memory.
Bishop Mark J. Seitz, of the El Paso Catholic Diocese, said he is saddened by the tragedy. "Parish communities gather at times outside of church services, religious formation classes and other activities simply to enjoy one another and their families," Seitz said.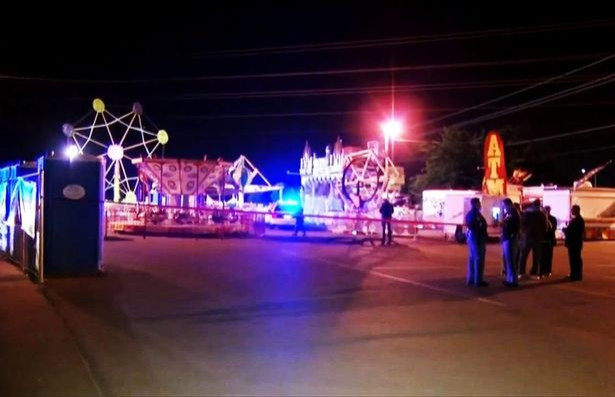 "When such a joyful event turns tragic the pain of the loss is even greater. The Diocese of El Paso deeply regrets this terrible loss. Words are incapable of expressing our sorrow at the death of this young girl.
"We know that no words will alleviate her family's pain but we will ask our merciful God to do through prayer what words are incapable of doing: bringing consolation in the midst of this sorrow."