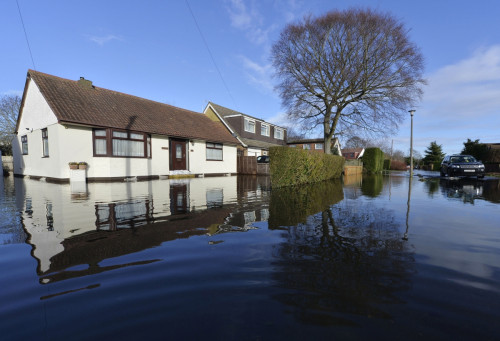 The UK Met Office has issued a weather warning for heavy rain and strong winds across much of the United Kingdom this weekend.
An amber weather warning for heavy rain on Sunday is in place for south-west England. People in the region should be prepared for further flooding, the Met Office said.
An amber warning is issued when there is an increased possibility of bad weather affecting travel, leading to road and rail closures, interrupting power and causing risk to life and property.
"Amber means you need to be prepared to change your plans and protect you, your family and community from the impacts of the severe weather based on the forecast from the Met Office," the weather department said.
According to Met Office, the rain, accompanied by strong winds, will extend eastwards across all parts with expected rainfall of 10mm-20mm.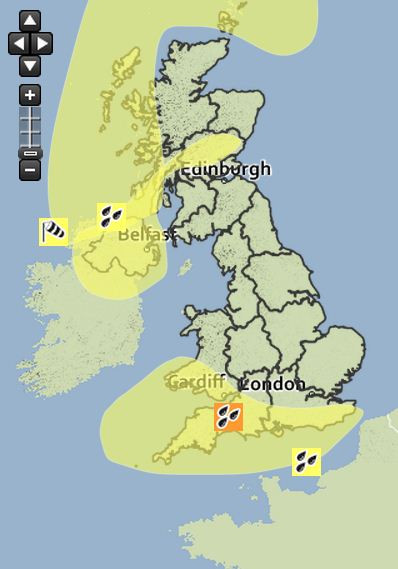 Yellow warning
An additional yellow alert is in place for another spell of wet and stormy weather from the west in southern England, southern Wales, central Scotland and Northern Ireland.
According to the chief forecaster's assessment, rainfall of 15mm-25mm is expected, along with gales of 50mph-60mph in some places. Further flooding is anticipated in the region, either because of surface water flooding or aggravation of existing floods.
"The Met Office is monitoring the developing weather situation and Yellow means keep an eye on the latest forecast and be aware that the weather may change or worsen, leading to disruption of your plans in the next few days, " the Met office warned.
The areas where there is a likelihood of severe weather conditions over the next few days include Bath and North East Somerset, Bournemouth, Bristol, Cornwall, Devon, Dorset, North Somerset, Plymouth, Poole, Somerset, Torbay, Wiltshire, Isles of Scilly and South Gloucestershire.
There is no warning for snow, ice or fog in any region.