Metro Bank posts £11m loss in first quarter despite commercial lending and mortgages boom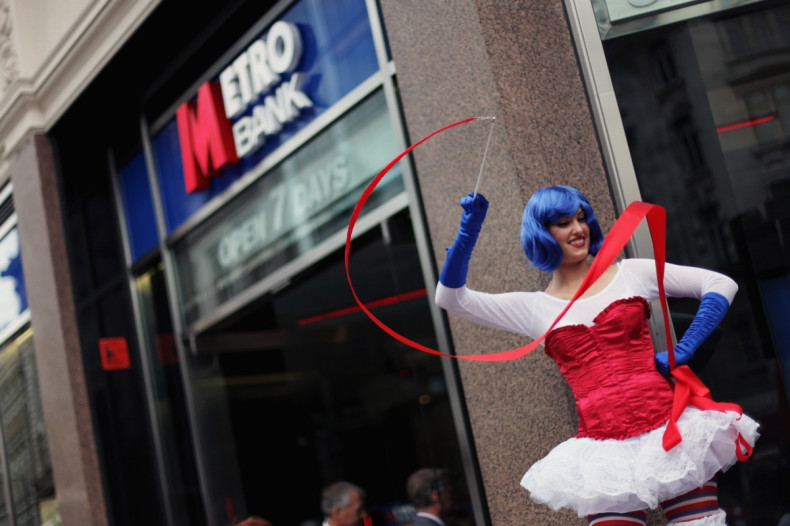 Shares in Metro Bank edged higher early on Wednesday (20 April), after the London-listed lender revealed its first quarter loss narrowed on the back of solid growth in commercial lending and residential mortgages. In the three months to the end of March, the bank posted an underlying loss after tax of £7.9 million, compared with an £8.5m loss in the corresponding period in 2015.
The figure, however, does not include the costs related to its London Main Market listing, with the loss rising to £11.1m when such costs are taken into account.
At £1.61 billion, Metro Bank's listing made the lender the largest initial public offering in the London market so far this year by market capitalisation.
The group's net lending more than doubled to £4.1bn, while its total deposits surged 75% year-on-year to £5.9m. Meanwhile, revenue rose 60% year-on-year and 11% quarter-on-quarter to £37.7m.
"We continue to create a banking revolution by building Metro Bank into a major banking force in the UK," said group chairman and founder Vernon Hill.
"Our constant focus on customer service and convenience across all our channels [...] continues to differentiate us, and provide a compelling competitive advantage in the UK market."
The lender added its customer accounts increased from 655,000 on 31 December 2015 to 717,000 on 31 March, resulting in a quarterly net increase of 62,000 accounts, which represented a 45% gain year-on-year and a 9% increase in the quarter.
Group chief executive Craig Donaldson indicated the bank was moving towards profitability and remained confident over the lender's outlook.