MetroPOLL: 42% of Turkish people believe Muslims are the 'real victims' of Charlie Hebdo attack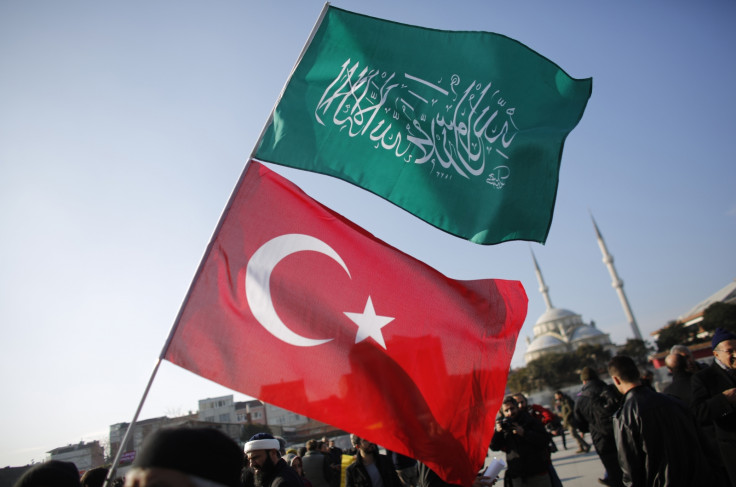 Some 42.6% of the Turkish public believe the Islamic world is the "real victim" of the Charlie Hebdo Paris shootings, according to a new poll.
According to the Ankara-based MetroPOLL Strategic and Social Research Center's latest survey, based on almost 3,000 responses, only 21.7% of people see the 12 Charlie Hebdo staff that were killed in the attack as the "real victims".
The pollsters said in Today's Zaman, an English-language Turkish daily, that the majority of Turkish people believe Charlie Hebdo insulted the Prophet Mohammed with its controversial cartoons.
The pollsters stressed that many Turkish people believe this perceived insult neither justifies nor legitimises the murder of Charlie Hebdo's staff. However, 20% of respondents said Charlie Hebdo's staff did in fact deserve to be killed for printing cartoons making fun of the prophet.
MetroPOLL added that, while the majority of people are against the violence perpetrated by Islamic militants, a large proportion of people continue to support attacks like the ones carried out at Charlie Hebdo.
"There is a significant group of people in Turkey who can legitimise violence. Such a mentality may make Turkey witness to violent developments like those in the Middle East," the group added.
Foreign intelligence conspiracy theories
MetroPOLL's survey, based on face-to-face interviews with 2,759 people between 17 and 20 January, also revealed that 56% of people believe foreign intelligence services were behind the attack.
"This is an indication of how conspiracy ideas become widespread in Turkey and how they attract interest and support, particularly among the AK Party voter base. Explaining what is happening by using the unknown and unseen instead of what is seen and known is a sign of losing touch with reality," said the centre in a statement.
Charlie Hebdo came under attack by gunmen who declared loyalty to al-Qaeda after publishing cartoons of the Prophet Mohammed, whose depiction in pictorial form is forbidden in Islam.
Following the attack, in which 12 members of staff were killed, the magazine published another cartoon of Mohammed on its front cover, holding a sign saying "Je Suis Charlie", the slogan of those expressing solidarity with the magazine.
In response there were demonstrations throughout Africa, Central Asia and the Middle East. The Iranian government condemned the Paris attacks, but also branded the Hebdo cartoons insulting and provocative.
The MetroPOLL also revealed that 20% of the Turkish public "approves of the use of violence in the name of Islam," while 73.6% said they would not, and 6.3% said they have no idea or did not answer the question.
A total of 43.6% of respondents also approved of punishment for those who insult religion, while 49% said they do not.
Some 51% believe that there is no need for reform in Islam while 37% say it is necessary.
© Copyright IBTimes 2023. All rights reserved.