Next edition of Charlie Hebdo to hit newsstands on 25 February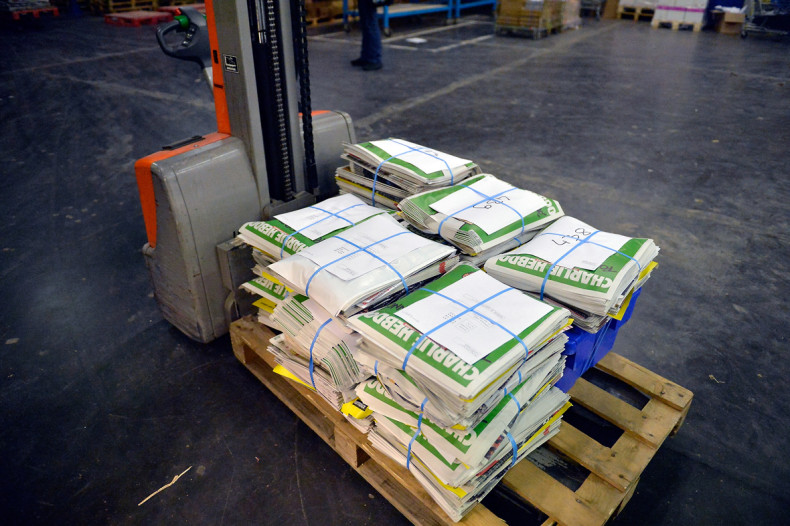 The next edition of satirical Charlie Hebdo magazine will appear on 25 February, said a journalist from the French magazine on Monday (2 February).
"At Last! A bit more patience but Charlie Hebdo will arrive on February 25 at all good newsstands," confirmed Laurent Léger on his Twitter account.
Charlie Hebdo's first issue following the Paris attacks titled "Survivors' edition" was published on 14 January.
The survivors' edition had a print run estimated at seven million, after the first run sold out in hours, in contrast to the magazine's average run of 30,000 copies.
The front cover of the survivors' issue featured a cartoon of the Prophet Muhammed holding a sign reading, "Je suis Charlie" with a slogan "all is forgiven".
The publishing director of the magazine said last month that the next edition will "probably not" feature the Prophet, reported France24 News.
The survivors' issue was circulated across 25 countries and made available in six languages, including Arabic, English and Turkish.
Proceeds from the sale of the survivors' edition were planned to go towards the victims' families.
Charlie Hebdo's headquarters in Paris were attacked by Islamist gunmen on 7 January leaving 12 dead and sparking global demonstrations.
Charlie Hebdo magazine's lawyer Richard Malka had earlier said: "We will not give in. The spirit of 'I am Charlie' means the right to blaspheme."