Iranian cultural institution holds Holocaust cartoons competition, in response to Charlie Hebdo
Competition winner will receive a $12,000 reward, say organisers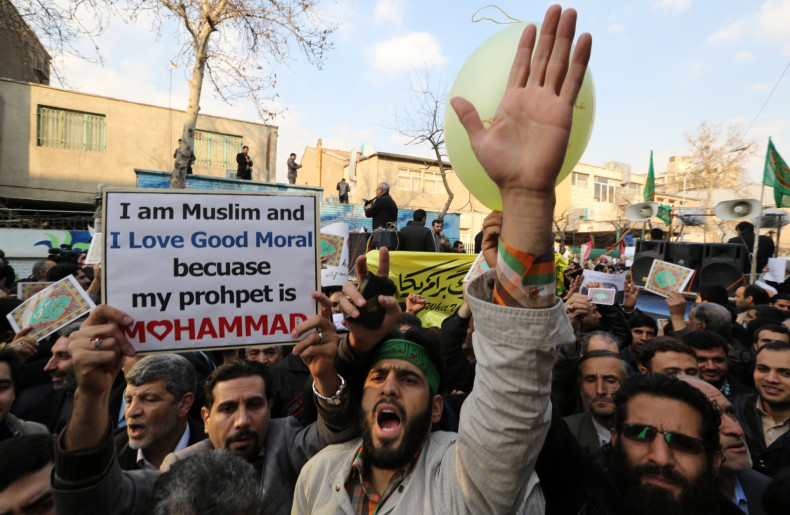 An Iranian cultural institution is to hold a Holocaust denial cartoons competition in response to French satirical magazine Charlie Hebdo publishing cartoons depicting the Prophet Mohammed.
Iran's House of Cartoon and the Sarcheshmeh Cultural Complex will hold its second International Cartoons Contest, with those taking part invited to submit their entries by 1 April, in response to the "insulting" Charlie Hebdo cartoons, competition secretary Masud Shojaei-Tabatabaii announced, reports the Tehran Times.
Charlie Hebdo came under attack by gunmen who declared loyalty to al-Qaeda after publishing cartoons of Mohammed. Depicting Mohammed in pictorial form is forbidden in Islam.
Following the attack, in which 12 members of staff were killed, the magazine published another cartoon of Mohammed on its front cover, holding a sign saying "Je Suis Charlie", the slogan of those expressing solidarity with the magazine.
In response there were demonstrations throughout Africa, Central Asia and the Middle East. The Iranian government condemned the Paris attacks, but also branded the Hebdo cartooons insulting and provocative.
The winner of the Iranian competition will receive a $12,000 (£8,000) reward, the top submissions will be displayed in the Palestine Museum of Contemporary Art in Tehran, and at other venues in the city, reports the paper.
The contest was previously held in 2006, after Danish newspaper Jyllands-Postens published cartoons of Mohammed, and drew 1,200 submissions from around the world.
The winning entry by Moroccan artist Abdellah Derkaoui, showing a crane emblazoned with a Star of David building a security wall around Jerusalem's Rock of the Dome, forming a picture of the Auschwitz-Birkenau concentration camp.
An entry by 'A-chard' from France depicts a knocked over two-dimensional cutout with "'Myth of the gas chambers" written on the underside. "Who put it on the ground?" asks one figure wearing traditional Jewish dress, "Faurisson", answers another, referring to French Holocaust denier Robert Faurisson, who was sentenced to a three-month suspended sentence, after appearing on Iranian TV denying that Jews were murdered in gas chambers by the Nazis.
Before the 2006 competition organiser Massoud Shojai Tabatabai argued that western freedom of speech does not allow people to question the Holocaust, with Holocaust denial a criminal offence in countries including Austria, reports the Atlantic.
"Why is it acceptable in Western countries to draw any caricature of the Prophet Mohammed, yet as soon as there are any questions or doubts raised about the Holocaust, fines and jail sentences are handed down?" Tabatabai told the Observer that year.
The exhibition was criticised by Israel and Jewish organisations, and the US State Department, which described it as an attempt to "denigrate the horror that was the Holocaust".
Former Iranian president Mahmoud Ahmadinejad frequently claimed the Holocaust was a myth when he was in office, though current president Hasan Rouhani has acknowledged the Holocaust, describing it as a "reprehensible and condemnable crime" in 2013. The country's supreme leader Ayatollah Khamenei has also argued that the reality of the Holocaust is "uncertain" though.