India: Newspaper editor arrested for reprinting Charlie Hebdo cartoon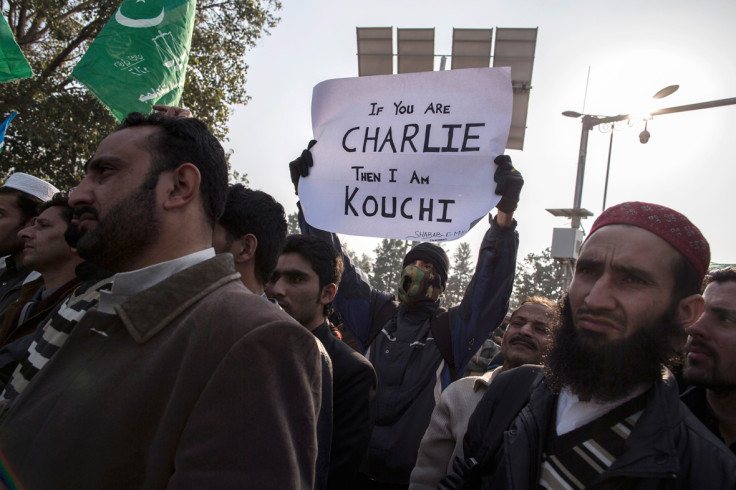 The editor of an Urdu language newspaper has been arrested in the Indian city of Mumbai for reprinting an image from the Charlie Hebdo magazine depicting Muhammad.
Shireen Dalvi, editor of Awadhnama, was produced in court following a complaint filed by a member of a local Muslim organisation.
A case was registered against her under section 295 A of the Indian Penal Code. She was later released on bail.
In one of the pages of its 17 January issue, Avadhnama had carried an image of the cover of Charlie Hebdo magazine issued in the week after the terror attack that killed its editor and main cartoonists.
Apart from the the Rashtriya Ulema Council activist, the Urdu Patrakar Sangh, an Urdu language journalists' association, had also demanded the arrest of the editor and publisher.
After the daily printed the Charlie Hebdo cover, many of its readers had approached the police. Avadhnama has editions in seven cities.
Dalvi was booked for charges including "outraging" religious feelings and insulting religion with malicious intent.
Speaking to The Indian Express, Dalvi said she had made a mistake but had no intention of hurting religious sentiments.
The image of a "forgiving prophet", carried on the cover by what is seen as a defiant yet conciliatory magazine, had angered Muslims across Asia, Africa and the Middle East.
In Chechnya, more than 800,000 people took part in a demonstration against Charlie Hebdo, carrying posters that read "Hands off our beloved prophet" and "Europe has only united us".
Depictions of the prophet are forbidden in Islam.
Masked gunmen had forced their way into the offices of Charlie Hebdo magazine in Paris on 7 January, killing 12 people and injuring 11 others.
© Copyright IBTimes 2023. All rights reserved.