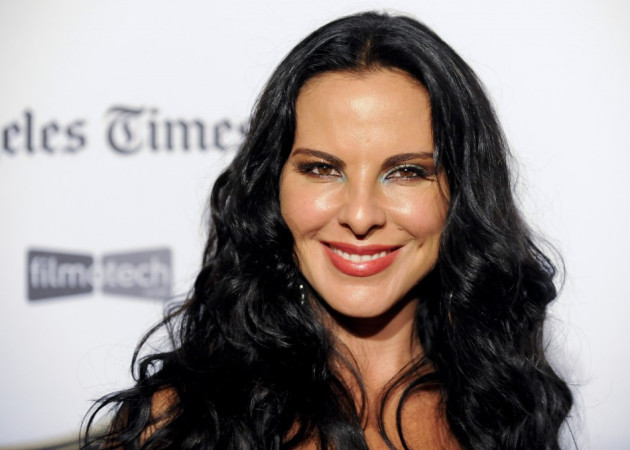 Mexican actress Kate Del Castillo has surprisingly backed drug lord Joaquin "El Chapo" Guzman, recently dubbed "the world's most powerful drug trafficker" by the US.
Following other celebrities who expressed their support to Guzman, Del Castillo said she believed in Guzman more than in the government.
The actress, who played the role of a female drug trafficker in the TV series "La Reina del Sur" posted a long statement on social media Twextra. "Today, I believe more in El Chapo Guzman than in the governments who hide truths from me," she wrote as translated by Msnbc.com.
She ended the statement addressing directly Guzman, one of Mexico's most powerful drug bosses. "Mr. Chapo, wouldn't it be great if you started trafficking with positive things? With cures for diseases, with food for street children, with alcohol for old people's homes so they spend their final days doing whatever they like, trafficking with corrupt politicians and not with women and children who wind up as slaves?"
"Go ahead, dare to, sir, you would be the hero of heroes, let's traffic with love, you know how," the message concluded.
Guzman is fugitive since 2001, when he escaped from a Mexican prison in a laundry truck. The US Treasury Department has called him "the world's most powerful drug trafficker" on Tuesday, with a statement. Authorities say his Sinaloa cartel has recently been expanding abroad, building international operations in Central and South America and the Pacific.
Like late Colombian drug lord Pablo Escobar, Guzman has a reputation as a protector in his heartland of Sinaloa.
Forbes listed him as one of the world's richest people, with an estimated fortune of $1 billion.