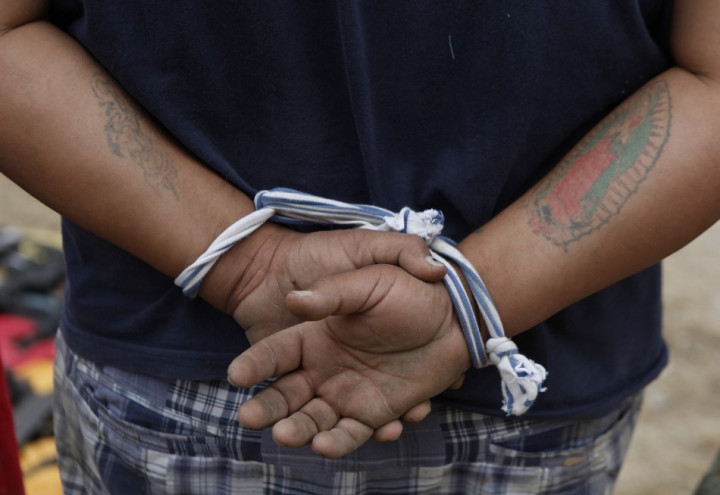 Mexican bloggers, writers and journalists were shaken anew Wednesday following the discovery of the decapitated body of a well-known blogger in Nuevo Laredo, on the Texas border.
The 35-year old blogger, nicknamed "Rascatripas" or "Scraper," was heavily involved in the online social network Nuevo Laredo en Vivo and had used the site to expose information about the local drug cartel.
His body was found handcuffed, decapitated and dumped beside a statue of Christopher Columbus in the city, one mile from the Texas border. (Warning: link contains graphic images that some readers may find disturbing). Below the corpse was a hand-scrawled sign saying: "Hi I'm 'Rascatripas' and this happened to me because I didn't understand I shouldn't post things on social networks."
His death marks the fourth such killing of bloggers and social media networkers in Nuevo Laredo, apparently murdered by organised crime groups in Mexico. In September, two bloggers were found strung up by their arms and legs from a pedestrian overpass. (Warning: link contains graphic images that some readers may find disturbing).
In the same month, the body of newspaper administrator Marisol Macias Castanenda, known online as "The Laredo Girl", was also found decapitated and dumped beside the same Columbus statue. Following her murder, Nuevo Laredo en Vivo posted resources on its site to help citizens report organised crimes.
The powerful drug cartels have widespread networks of informants who could have helped them expose the identities of the writers. In many parts of Mexico, social media networks and blogs are often the only source of information on organised crime, since the mainstream media is hesitant to put their journalists' lives in danger by reporting on the phenomenon.
The struggle between Internet activists and the cartels has made headlines in recent weeks following the launching of a campaign by hacker group Anonymous targeting the ruthless drug cartel Los Zetas.
The "hacktivists" allegedly backtracked on the #OpCartel campaign following the kidnapping of one of their members. The hacker was later released.