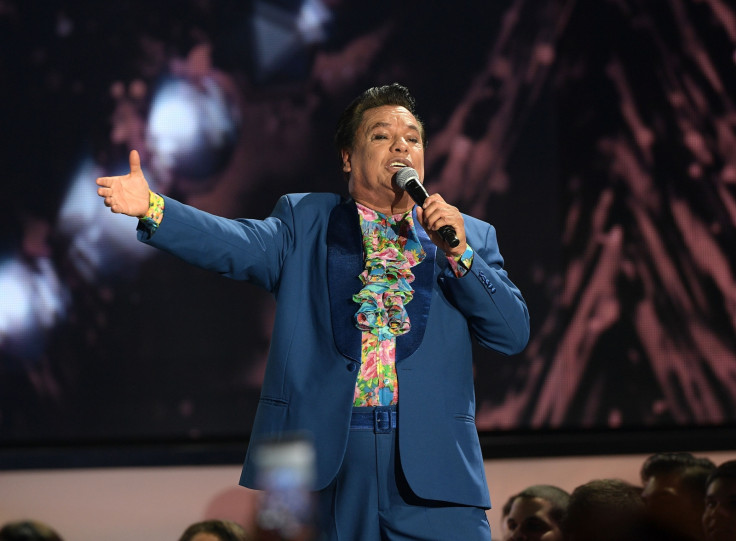 Mexican singer and songwriter Alberto Aguilera Valadez, better known as Juan Gabriel, died on Sunday (28 August) of a heart attack in his Santa Monica, California home. He was 66 years old.
The top-selling artist died at 11.30am PST (7.30pm BST), his family confirmed to Univision. His death comes less than a day after he appeared at an event in Los Angeles, California for the tour "MeXXIco es todo" (MeXXIco is everything).
Juan Gabriel was a prolific singer, with nearly 1,800 songs and sales of more than 100m albums. He was known as a vivacious performer with a penchant for colourful wardrobe choices and was often seen wearing shiny outfits in vibrant blues, pinks and yellows.
His songs - comprised of ballads on love and energetic mariachi songs - reached several generations of Latinos throughout Mexico, Latin America and the world. Mexican President Enrique Peña Nieto offered his condolences on Twitter, CNN reported.
"We lament the death of Juan Gabriel, one of the biggest musical icons of our country. My condolences to his family and friends," he wrote. "A voice and a talent that represented Mexico. His music is a legacy to the world. He left us too soon. May he rest in peace."
The 66-year-old was the youngest son of Gabriel Aguilera Rodríguez and Victoria Valadés Rojas, who had 10 children. According to CNN, he was scheduled to perform at a concert in El Paso, Texas on Sunday (28 August).