Desperate parents joined police, firefighters and volunteers as they worked through the night, in a frantic search for dozens of young children feared buried under a Mexico City school destroyed by the country's most lethal earthquake in a generation.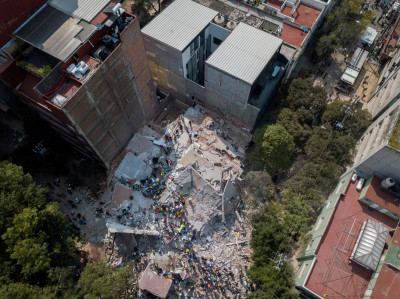 At time of publication, the bodies of 22 children and two adults had been found in the twisted concrete and steel ruin of the Enrique Rebsamen school. Another 30 children and 12 adults were missing. The number of confirmed fatalities across Mexico stands at 248.
Volunteers, soldiers and firefighters formed human chains as they removed chunks of rubble from the three-storey building, which had collapsed into a massive pancake of concrete slabs.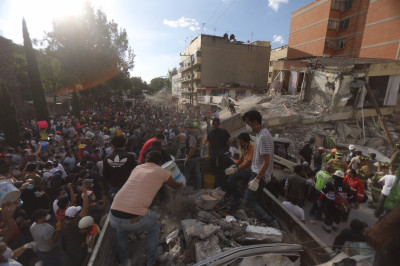 The rescue effort was punctuated by cries of "Silence!" so searchers could listen for any faint calls for help. The volunteers stopped passing wooden shoring beams and buckets of rubble and became quiet. Silently, they held their fists in the air in a gesture of hope, solidarity and resilience.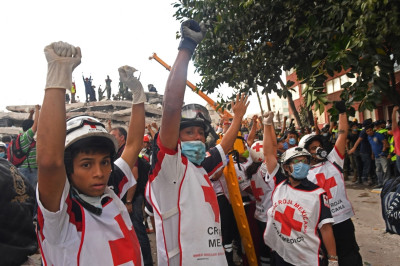 Volunteer rescue worker Dr Pedro Serrano managed to crawl into the crevices of the pile of rubble. He made it into a classroom, but found all of its occupants dead. "We saw some chairs and wooden tables. The next thing we saw was a leg, and then we started to move rubble and we found a girl and two adults — a woman and a man," he said. "We can hear small noises, but we don't know if they're coming from above or below, from the walls above (crumbling), or someone below calling for help."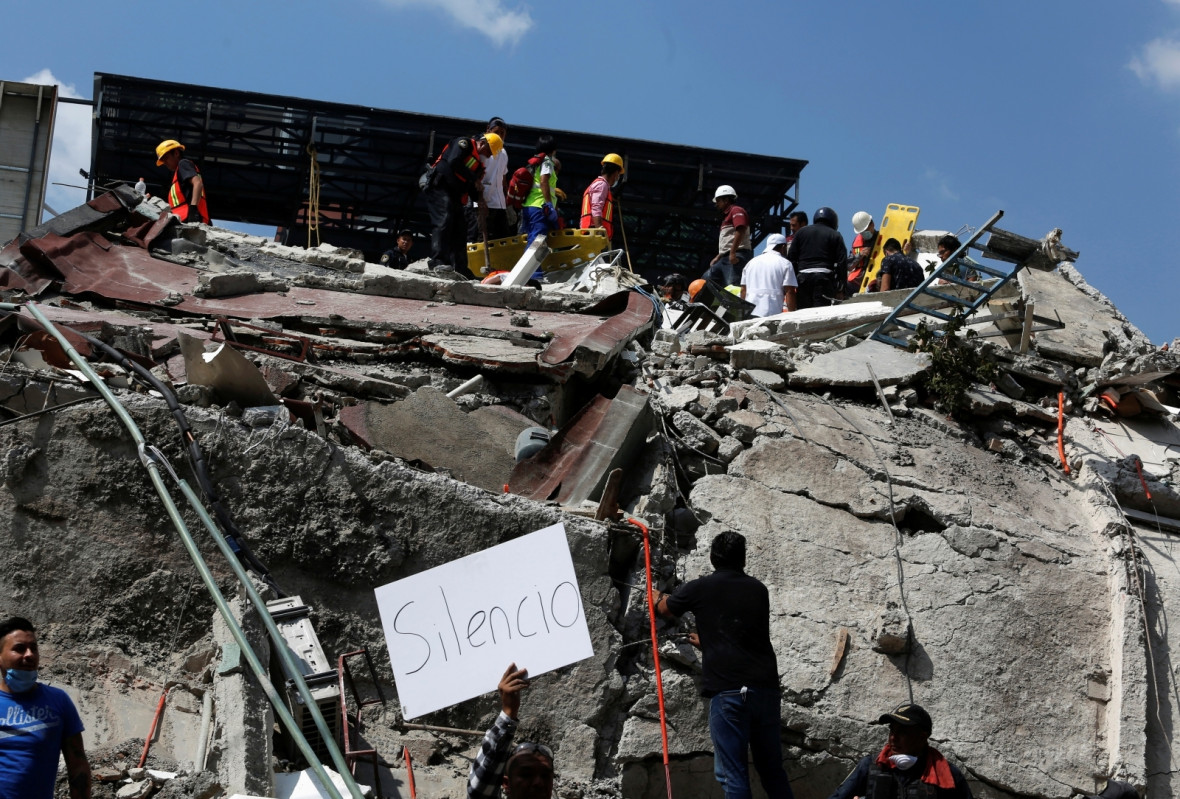 A mix of neighbourhood volunteers, police and firefighters used trained dogs and their bare hands to search through the school's rubble. The crowd of anxious parents outside the gates shared reports that two families had received Whatsapp messages from girls trapped inside, but that could not be confirmed.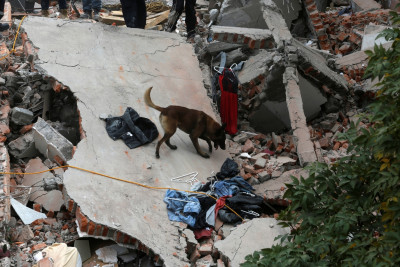 The work continued through the night, as pickup trucks loaded with volunteer rescuers with shovels and pickaxes sped through the darkened streets of the capital. With power out in much of the city, the work was carried out in the dark or with flashlights and generators.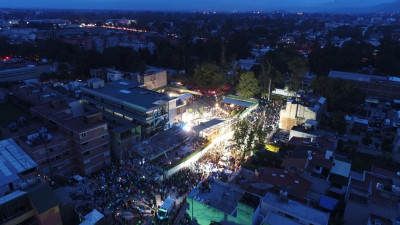 A crowd of anxious parents outside the gates shared reports that two families had received Whatsapp messages from girls trapped inside, but that could not be confirmed.
There were chaotic scenes at the school as parents clung to hope their children had survived. "They keep pulling kids out, but we know nothing of my daughter," said 32-year-old Adriana D'Fargo, her eyes red after hours waiting for news of her seven-year-old.
Three survivors were found at around midnight. "Relatives of Fatima Navarro," a soldier shouted through cupped hands at the school the Coapa district in the south of the city. "Fatima is alive!"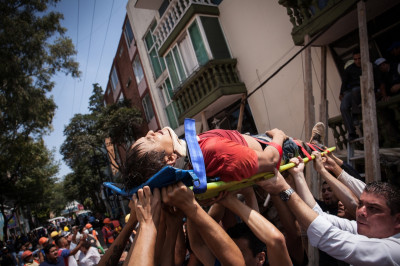 The earthquake toppled dozens of buildings, broke gas mains and sparked fires across the city and other towns in central Mexico. Falling rubble and billboards crushed cars. Parts of colonial-era churches crumbled in the state of Puebla, to the south of the capital, where the US Geological Survey (USGS) located the quake's epicentre.
As the earth shook, Mexico's Popocatepetl volcano, visible from the capital on a clear day, had a small eruption. On its slopes, a church in Atzitzihuacan collapsed during mass, killing 15 people, Puebla Governor Jose Antonio Gali said.
The magnitude-7.1 quake struck on the 32nd anniversary of the 1985 earthquake that killed thousands. Just hours earlier, people around Mexico had held earthquake drills to mark the date. It also came less than two weeks after a powerful tremor killed nearly 100 people in the south of the country.