At least 91 people were killed by the massive earthquake that struck off the coast of southern Mexico on Thursday (7 September). More than a third of the dead were residents of the town of Juchitan de Zaragoza, in Oaxaca state, where more than 5,000 homes were destroyed. Photographs show small homes and buildings in the town completely levelled by the quake, which struck the narrowest portion of Mexico on the isthmus of Tehuantepec.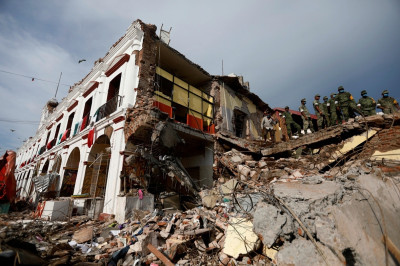 The town's streets are littered with the rubble of buildings that collapsed during the magnitude 8.1 earthquake – the most powerful to strike the country in 85 years. Many people continue to sleep outside, fearful of more collapses, as strong aftershocks rattle the town, including a magnitude 5.2 jolt early on Sunday.
Local officials said they had counted nearly 800 aftershocks of all sizes since the big quake, and the US Geological Survey counted nearly 60 with a magnitude of 4.5 or greater.
The tremor rattled Mexico City and shook the neighbouring countries of Guatemala and El Salvador, but the Oaxacan town of Juchitan bore the brunt of the disaster, with sections of the town hall, a hotel, a church, a bar and many, many homes reduced to rubble.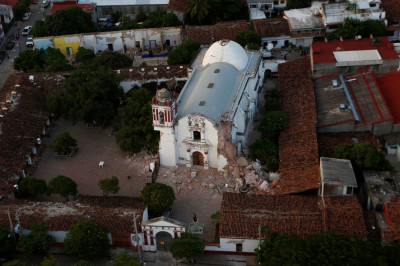 Injured residents are being treated at a makeshift hospital at a school gymnasium, with beds parked on the basketball court. The hospital's regular building was damaged. Maria Teresa Sales Alvarez said it was "chaos" when the earthquake struck the single-storey building, but staff moved patients outside and transferred most of those who required specialised care to other facilities.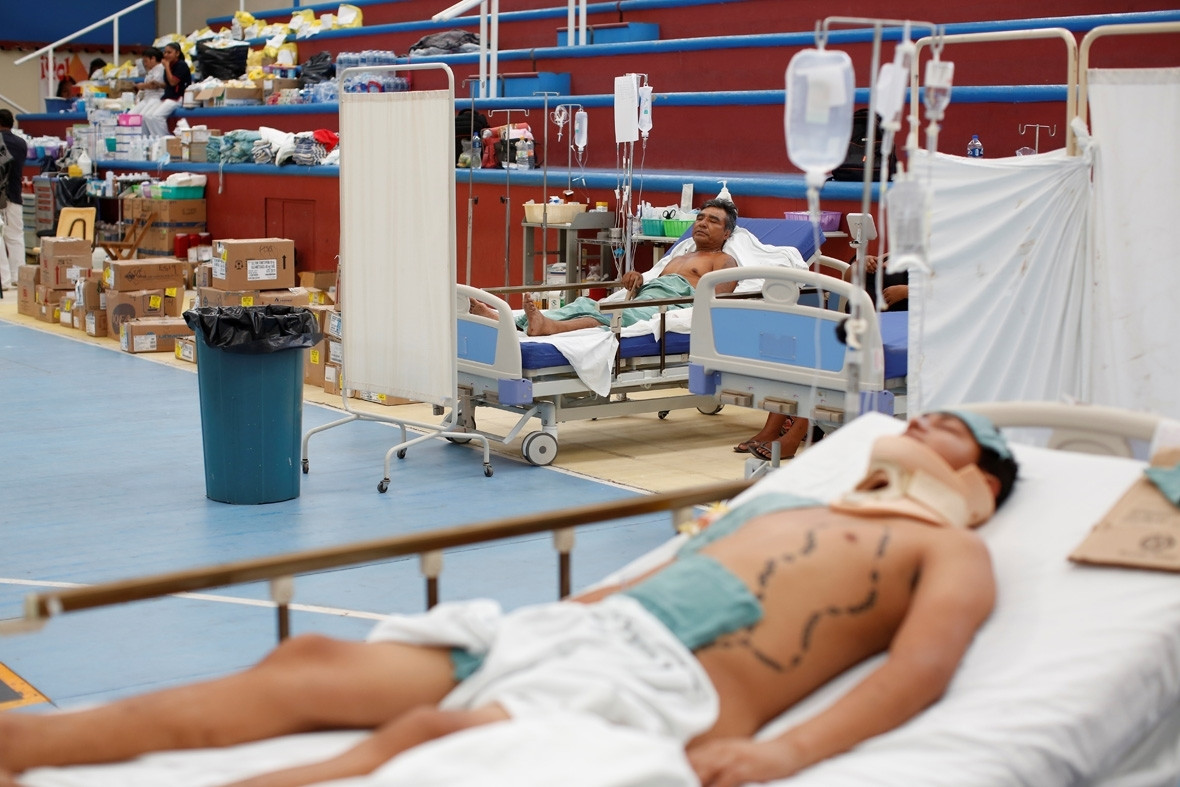 Teams of soldiers and federal police with shovels and sledgehammers, as well as specially trained sniffer dogs, have fanned out across the town to help demolish damaged buildings and search for survivors or bodies buried in the rubble. Volunteers, many teens from religious or community groups in surrounding towns that were not as severely hit, have turned out in force to distribute water and clothing or lend a hand.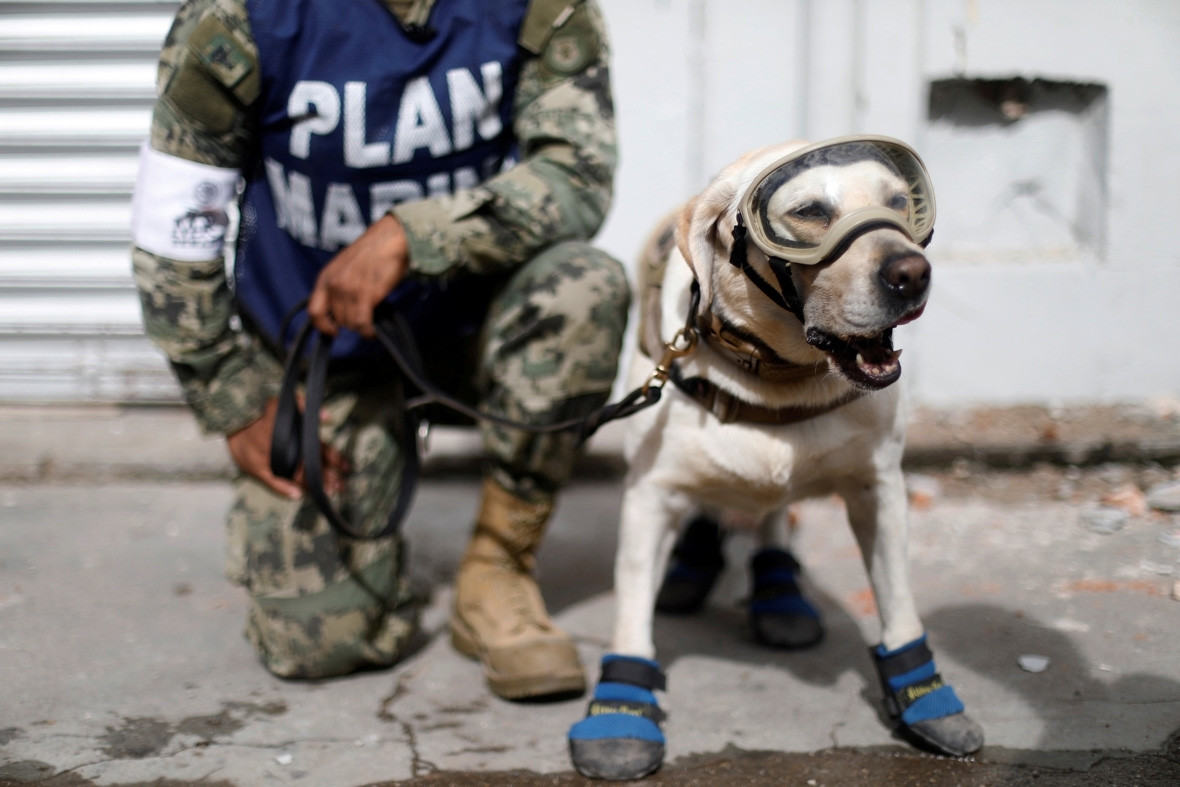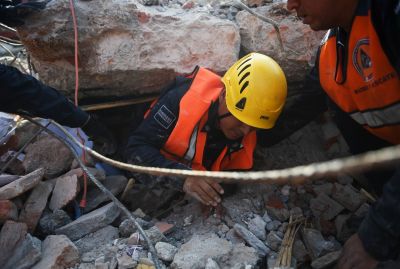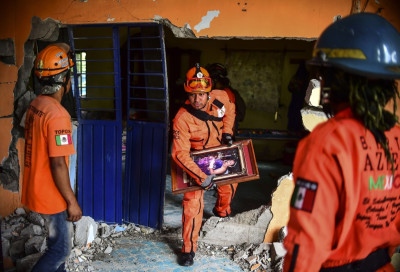 Help has been slower to arrive in Union Hidalgo, a town of about 20,000 people about 30 minutes to the east. The town still lacks electricity, water and mobile phone service.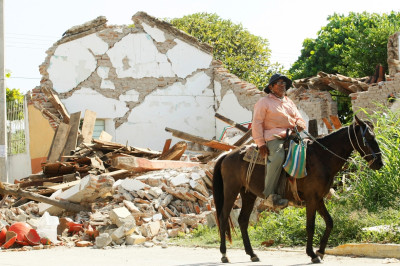 All the deaths were in three neighbouring states clustered near the epicentre that lay about 70 km (40 miles) off the coast. At least 71 people died in Oaxaca, many of them in Juchitan, while in Chiapas the count reached 16 and in Tabasco four people lost their lives, according to federal and state officials.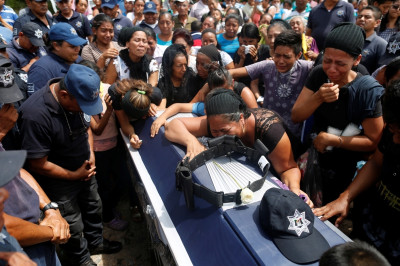 President Enrique Pena Nieto has declared three days of national mourning and pledged to rebuild shattered towns and villages. However, some residents interviewed expressed frustration that the poor southern regions were still not getting the help they needed from the richer north and centre of Mexico.