Mexican authorities said they have arrested the head of the infamous Los Zetas drug cartel, Alejandro 'Omar' Trevino Morales.
Also known as Z-42 the mobster was captured in Wednesday in Monterrey's wealthy district of San Pedro Garza García, in the northern state of Nuevo Leon, during a joint operation by federal police and the Mexican army, local media reported.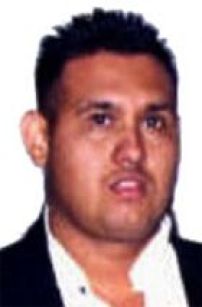 He has been taken to a military structure where authorities are to verify his identity.
Trevino had taken the rains of the violent crime syndicate from his brother Miguel aka Z-40, who was arrested in July 2013. Among the syndicate's ranks are a group of Mexican Special Forces deserters.
About an year earlier Mexican Navy marines had shot dead Los Zetas' previous chief Heriberto Lazcano, aka El Lazaca or The Executioner.
The US government had put up a $5m (£3.2m) reward on Trevino's head, to which Mexico added 30m pesos (£1.3m, $2m)
According to a state department file on him, Z-42 "is allegedly responsible for several abductions/murders committed in Nuevo Laredo between 2005 and 2006 and the supply source for multi-kilogram loads of cocaine smuggled from Mexico to the United States".
The arrest comes days after security forces captured another infamous drug lord, Servando "La Tuta" Gomez, the head of the Knights Templar drug cartel.
The Los Zetas were initially used due to their military expertise as hired guns by the large Gulf Cartel.
In 2010, they broke away sparking a bloody turf war. With more than 10,000 gunmen to call on, the gang shortly became one of the biggest players in drug trafficking in Mexico.