Mexico: Mystery of 48 Tonnes of Dead Fish in Lake Cajititlan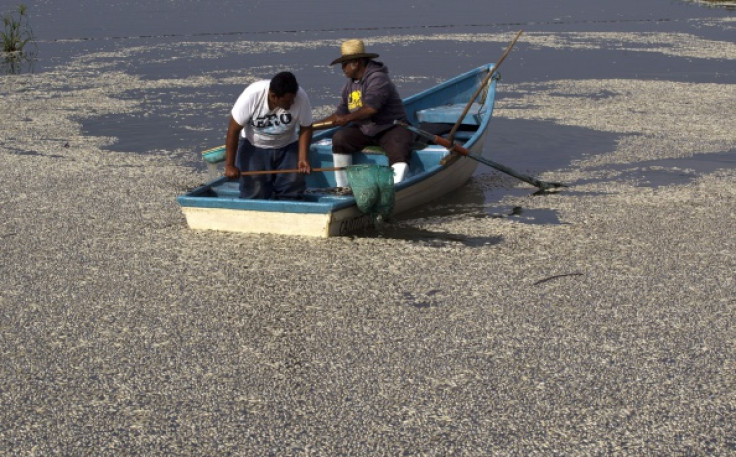 Authorities in western Mexico are investigating a wastewater treatment plan as 48 tonnes of fish were found dead in Lake Cajititlan, AFP News reports.
In a fourth reported case of dead fish being found this year at Lake Cajititlan, located in the town of Tlajomulco, south of Guadalajara, Environment Secretary called on serious investigations.
State Environment Secretary, Magdalena Ruiz Mejia, called it a "grave phenomenon" and said that it will require two additional days to remove the dead fish, which started emerging last week.
Despite the Tlajomulco municipality blaming the deaths on a drop in oxygen due to a cyclical change in water temperature, Mejia says the frequent and large nature of the deaths is due to the "bad management of the body of water."
"We have no evidence to support that it is natural and cyclical, to the contrary, we have a series of variables which lead us to believe this phenomenon is not only recurrent and becoming more frequent and severe, but also that it is caused by the poor management of the body of water," said Mejia, according to BBC.
Authorities are currently investigating the cause behind the sudden appearance of the dead fish and the local wastewater treatment plants, and have also issued an environmental alert for the lagoon.
© Copyright IBTimes 2023. All rights reserved.