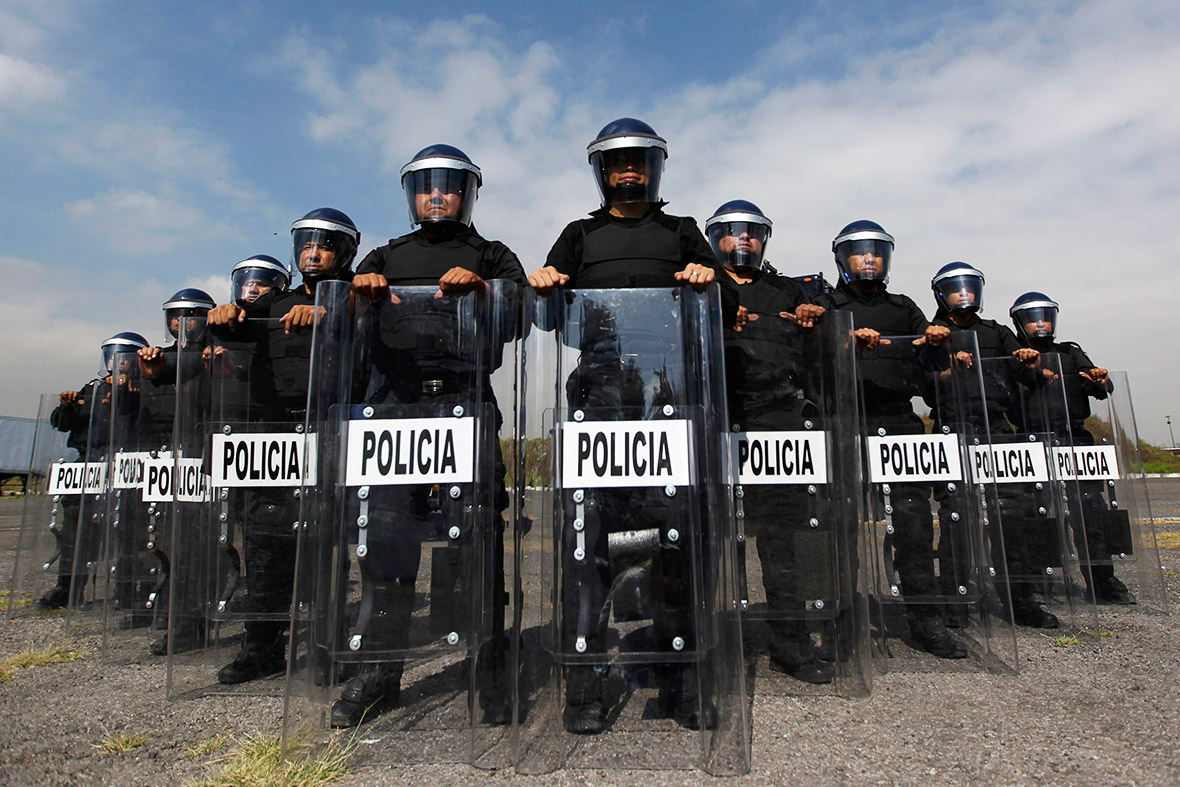 Mexican president Enrique Pena Nieto has pledged to reform the country's disorganised police structure and stop collusion between officials and drug cartels following mass-scale protests over the disappearance and alleged massacre of 43 students in September 2014.
The announcement came before another mass grave with 11 headless bodies was found in Chialapa, a rural town 200 miles from the capital Mexico City, reigniting the controversy over the missing students.
In the past weeks, Outraged protests at the Mexican government's handling of the case mushroomed into anti-government rallies that left 16 police officers in Acapulco injured after clashes between protesters and authorities.
Pena Nieto, who came under growing pressure to end impunity from security forces, finally said that "Mexico cannot continue like this" during an assembly of the country's political leaders.
"After Iguala, Mexico has to change. Our country has been shaken by cruelty and barbarism," said Nieto.
The announced overhaul will attempt to stop the infiltration of local governments by gangs and unify multi-layered police forces in Mexico's 31 states, according to Reuters.
Corruption in the country is widespread because of poor training and low wages. Each municipality, state, and the capital Mexico City has its own police force.
Critics say that in the past any plan to create a unified structure for law enforcement failed miserably and Pena Nieto's bid is also doomed to fail. "There was very little on the subject of justice," Alejandro Hope, a security consultant, told Reuters.
Violent protests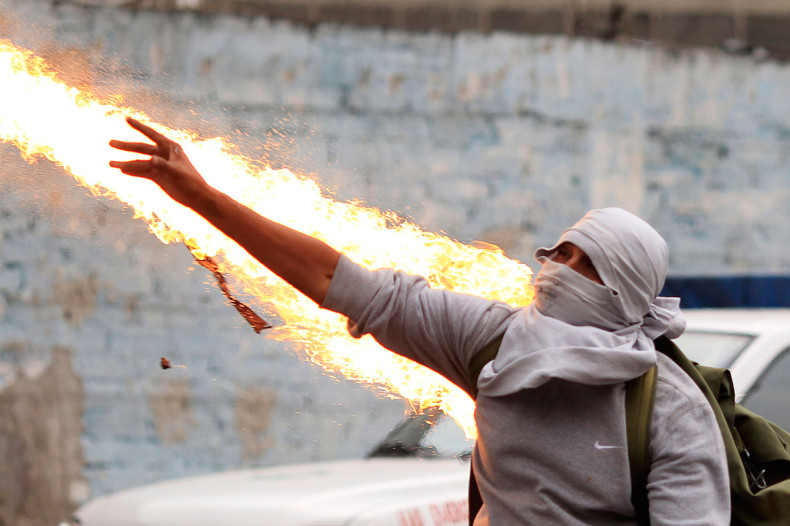 The violent escalation started after Mexico's attorney general Jesus Murillo Karam announced that a large group of young people were killed on the night of the student's arrest and disappearance (26 September) in a municipal garbage dump in Cocula, in the southern state of Guerrero. Jesus Murillo added that the victims were burned on a pyre for 14 hours making it almost impossible for authorities to identify the bodies.
But it was his last sentence that enraged people on social media, who seized the opportunity to publicly criticise the government. "No more questions. I'm tired of this," he said.
The hashtag #YaMeCanse (I'm tired) started trending on Twitter soon afterwards, along with #Ayotzinapa the place where the students were enrolled in teacher training before they went missing.
Critics and parents of the victims accused the government of trying to shut down the case, the investigation into which is based on the confessions of three drug cartel hit men. To further complicate the picture there's the usual security crisis engulfing parts of Mexico, where drug gangs have taken over municipal governments and in some cases are working side by side with local officers.
Students murdered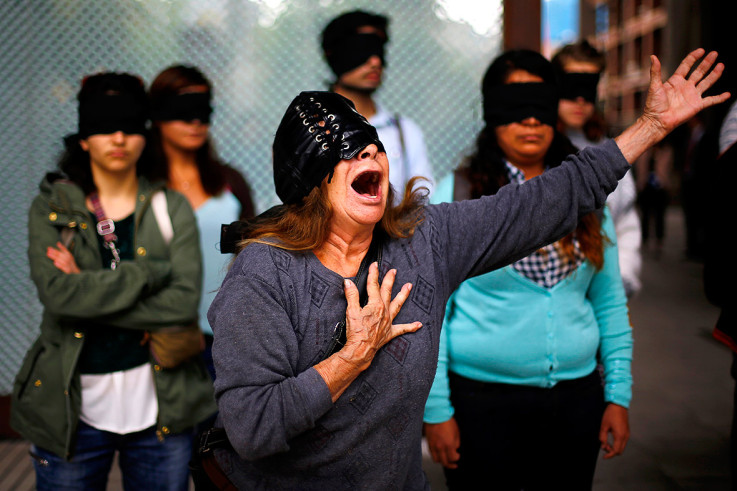 A demonstrator reacts during a rally held in Santiago, Chile, in support of the 43 missing Mexican trainee teachers
Reuters
In the latest case, the students enrolled in the Centre for economic teaching and research at the Raul Isidro Burgos college of Normal de Ayotzinapa, were shot at while travelling in four buses by police officers acting under the orders of Iguala mayor Jose Luis Abarca.
According to reports, Abarca did not want the students coming into the town to disrupt a speech by his wife, Maria de Los Angeles Pineda.
Six students were killed on the spot while others were handed over to the Guerreros Unidos drug gang.
Abarca and his wife were arrested in Mexico City earlier this month.
"Our government is so closely tied to criminal organisations that it's hard to tell where one ends and the other begins," Natassja Ybarra Klor, a Mexico City-based writer who took part to the protest, told IBTimes UK earlier in November.
"Anybody with a voice strong and loud enough to be heard is immediately intimidated by either or both, and in extreme cases, if they're courageous enough to carry on, they're incarcerated or executed."
"I think the situation is best defined by this horrific scenario: after ordering police officers to 'get rid' of the protesting students that were interrupting his wife's political act, Abarca, mayor of Iguala, danced," she continued. "As they were brutally murdered (at least in the version presented by the PGR) and burned to ashes, he and his wife danced."
Pena Nieto has said that the shout of 'We are all Ayotzinapa' is a call to continue transforming Mexico. He has been criticised for not visiting Iguala or the college where the students were training.
The president admitted that the gap between rich and poor in Mexico is increasing. "Today there are two Mexicos: one that is part of the global economy with growing levels of income, development and well-being; and then there is a poorer Mexico with historical problems that have been unresolved for generations."