Mexico Murders: Police Turned Over Students to Gang Which Killed Them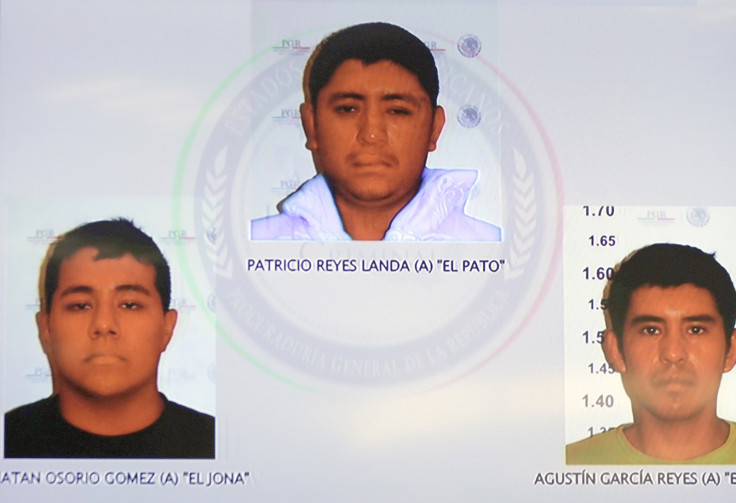 The 43 Mexican students who were brutally murdered were believed to have been turned over by the police to a gang, which later killed them, a senior official has said.
According to an official investigation, the students who went missing in the southern part of the country, were abducted by the police, Mexico's Attorney General Jesus Murillo told reporters.
At least three of the abductors have admitted to the crime, he added.
However, Murillo cautioned against any firm conclusion as the authorities await DNA test results. "I have to identify, to do everything in my power, to identify, to know if these were the students."
The students, mostly in their 20s, had gone missing in September in Iguala in southern Mexico after clashes between a drug gang and police erupted. Three men, suspected members of the drug group Guerreros Unidos, were arrested by the police in connection with the students' disappearance.
It is becoming a difficult task to extract the DNA of the victims as the bodies had burnt into tiny pieces. The corpses had been set fire with petrol, firewood and plastic, the blaze lasting for more than half a day, authorities say.
"The high level of degradation caused by the fire in the remains we found make it very difficult to extract the DNA that will allow an identification," said the attorney general.
Some of the victims were asphyxiated while others were shot dead before the captors burnt them.
Shortly after Murillo's announcement, President Enrique Peña Nieto, who is presently facing the wrath of the students' parents, said: "With firm determination, the government will continue the efforts for a full accounting of the incident. The capture of those who ordered it isn't enough; we will arrest everyone who participated in these abominable crimes."
Parents have been accusing the Mexican government of diluting the investigation in order to stop the protests and growing public demands over the incident.
© Copyright IBTimes 2023. All rights reserved.