Mexico: Two female bullfighters viciously gored by animal weighing half a ton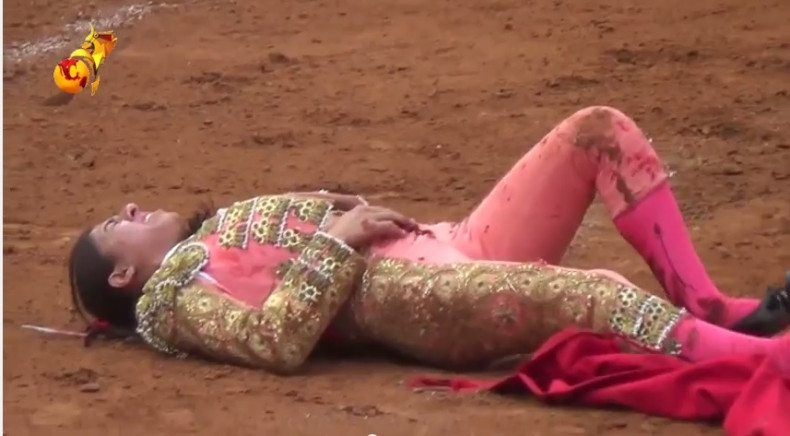 Two female Mexican bullfighters, one a single mother competing for the first time in three years, have been gored in a bloody annual festival.
The two fighters, Karla de los Angeles and Lupita Lopez, were taking part in an all-women event called the "festejo de damas", alongside Hilda Tenorio. The event was staged at one of the world's biggest bullrings, Plaza Mexico.
De los Angeles, one of Mexico's best-known female bullfighters, was fighting for the first time since she withdrew from the sport in 2011 to look after her young daughter.
Before the fight, she had spoken of her dream of becoming a matador - a master bullfighter - and made national headlines by saying "being a mother is not an impediment".
During her fight, the 25-year-old was struck twice by the bull, known as Gamusino. The first injury came when the animal tossed the fighter over its head as she went for the killer blow. Despite the injuries, De los Angeles managed to resume the battle, only to be badly gored once again shortly after the resumption.
The horns of the bull - which reportedly weighed around 495kg - pierced De los Angeles' thigh to the depth of 12cm as well as leaving her with a 10cm cut across her gluteal muscles.
According to the BBC, one of the fight assistants, Federico Dominguez, was also attacked by the bull while attempting to help De los Angeles. The severity of Dominguez's injuries remains unknown but they are not thought to be life-threatening.
Lopez, meanwhile, was injured while going for the kill in her own fight. The bull gored her in the right thigh, leaving her to require hospital treatment. Again, it is not known how severe her injuries are.
A spectator was also injured by another bull inside the stadium. It is thought the animal jumped over the wooden barrier, which shields the crowd from the fight arena, and charged at those watching.