Violent clashes between police and members of a radical teachers' union left six people dead and more than 100 injured in southern Mexico's Oaxaca state.
The violence erupted as riot police moved in to dislodge protesters blocking a major road. Protesters threw stones and Molotov cocktails, and burned vehicles, while journalists saw riot police firing on protesters.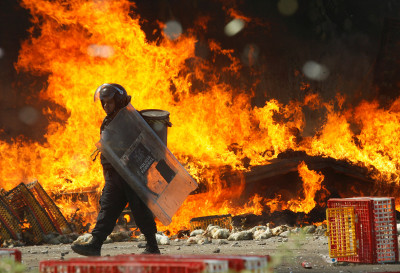 The teachers from the National Co-ordinator of Education Workers, or CNTE, are opposed to the mandatory testing of teachers as part of Mexico's sweeping education reform and are also protesting the arrest of union leaders on money laundering and other charges.
Ten years ago, the teachers started a six-month takeover of Oaxaca that didn't end until police stormed the barricades.