The owner of a truck which allegedly transported the BUK missile that downed Malaysia Airlines flight MH17 in Ukraine has come forward, according to reports.
New evidence suggests pro-Russian rebels are responsible for the attack after the man, known only as Vasiliy, told Lithuanian website Alfa.it the vehicle was stolen by them on 8 July.
The Security Service of Ukraine say this is evidence MH17 was shot down with the use of the Buk antimissile system, bringing the investigation a step closer to identifying the separatists who brought down the Boeing 777 on 17 July.
"Yes, this is my vehicle," he confirmed. "Yes, of course. It is easy to recognise. We know our vehicles. Yes, it is ours. It is the only Volvo with such a cabin."
Footage shot by a Ukrainian intelligence agents in the early morning after the attack shows the missile being smuggled out of eastern Ukraine, away from the scene of the crash, the day after the plane was shot out of the sky.
The vehicle, on the move towards Russia, is recognisably a white Volvo truck.
Vasiliy is reportedly the only owner of a truck in the Donetsk region matching that description.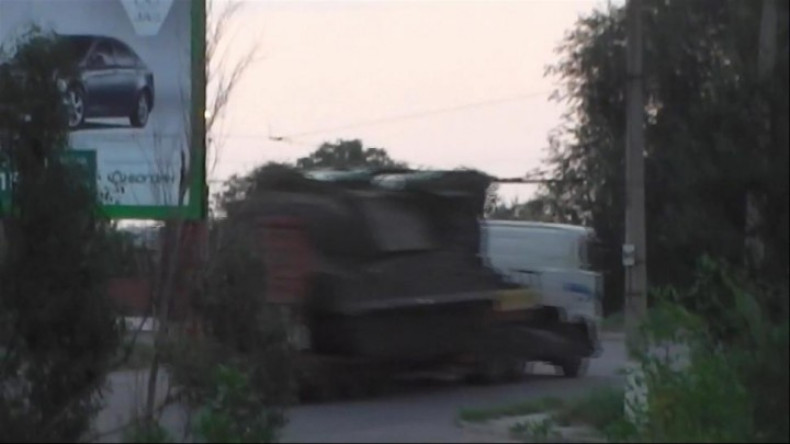 "Do not reveal my name — I already have plenty of problems," he said, adding that he fears for his life. "My base in Donetsk was taken over and it was parked there. Yes, this is my vehicle. They came to our base and said they needed it."
"Everyone left from the eighth (of July), and the base was under their control, including my equipment and that white truck."
He added the pro-Russian rebels took over his business nine days before the flight was struck by a surface-to-air air missile, killing all 298 passengers and crew on board MH17.
Vasiliy confirmed the "base" is still held by rebels and his crew have not returned since it was seized, but it is unclear what kind of work he is involved in.
He could be a key witness to the investigation, considering he is one of the few people who could identify the rebels responsible for the attack.
Malaysia experts have joined the international probe into the crash of flight MH17, yet worsening clashes between separatists and government forces in Ukraine have hindered the investigation.
The 100-strong team was briefly prevented from accessing the rebel-held site and shooting could still be heard as they arrived.
A plane carrying more human remains and belongings also flew back to the Netherlands for identification. So far, over 220 coffins have been flown to the country, which suffered the most casualties in the crash.