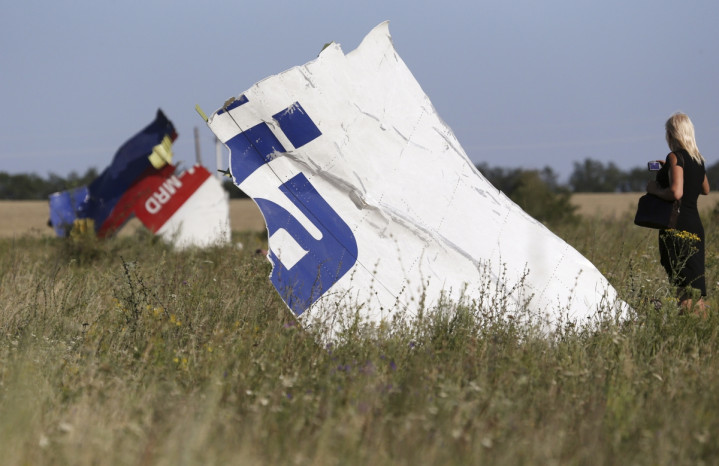 The Australian and Dutch governments have halted the search for victims of the MH17 disaster due to the escalating violence between the pro-Russian separatists and Ukrainian forces.
Prime ministerial envoy Angus Houston and Dutch Prime Minister Mark Rutte conceded the growing lack of security at the crash site in Donetsk was making it dangerous for the international specialists to continue their search.
The announcement arrives just as Australians pause for a national day of mourning for the 38 citizens and residents killed when flight MH17 was shot down in eastern Ukraine on 17 July. All 298 passengers on board were killed and, so far, 228 coffins have been returned to the Netherlands.
Despite promising families investigators would return to the site, Rutte told a press conference in The Hague on Wednesday: "It doesn't make sense to continue with the repatriation in this manner.
"It goes without saying that Australia and Malaysia and the Organisation for Security and Cooperation are with us on this issue.
"We have done what we could under the current circumstances."
On 31July, officials from Ukraine, the OSCE (Organisation for Security and Co-operation in Europe), and Russia, and representatives of Donetsk People's Republic agreed to a ceasefire within the humanitarian corridor to allow access to the crash site.
But reports have emerged of investigators increasingly being put in danger through crossfire incidents in nearby villages.
"The risks are getting higher and the rewards are getting lower," one of the Australian team experts told Fairfax Media.
Australia's special envoy, Air Chief Marshal Houston, said: "Our purpose was to recover remains from the site. We did this swiftly and thoroughly, while it was safe to do so.
"When search and security conditions improve, we will conduct a final inspection to ensure that we have recovered all identifiable remains.
Australian flags will be flown at half mast today, for the national day of mourning, and Prime Minister Tony Abbott will attend a national memorial service for the victims in Melbourne alongside grieving families, members of the public and other dignitaries including Governor-General Sir Peter Cosgrove and opposition leader Bill Shorten. Houston will attend a similar ceremony in Kiev.
"We will give thanks for their lives and we will pray for their loved ones," Abbott said. "We will pause."