Sarah Bajc, whose boyfriend was on board missing flight MH370, says those grieving relatives left behind are not being told the full story about the doomed airliner's fate.
Bajc lost her partner Philip Wood, 50, when the aircraft vanished from radar on 8 March. He was one of the 239 passengers and crew on board the Beijing-bound plane which apparently veered off course and crashed into the southern Indian Ocean. No wreckage of the aircraft, which has been described as one of the greatest aviation mysteries of all time, has since been found.
Despite the ongoing search by Australian and Malaysian authorities -- the latest of which is expected to last a year -- Bajc says it's all a waste of taxpayers money. It's all just a cover-up.
Speaking to NBC News, Bajc said: "I think that if the existing investigation team is left in charge... we may never find the plane. Because I believe there are active steps being taken to interfere with finding the plane.
"Failure to release information -- whether its obfuscation, actually covering something up -- or dishonesty... creating false evidence or just hiding something, right? We don't know why or what is being covered up, but something is being covered up."
She, along with other family members of missing passengers, is demanding raw data on the disappearance to be released for independent analysis and now has the backing of a private investigation firm, which will bolster the group's $5m whistleblower campaign, Reward MH370.
Private investigator Ethan Hunt, said: "We are convinced that somewhere, someone knows something, and we hope this reward will entice him or her to come forward."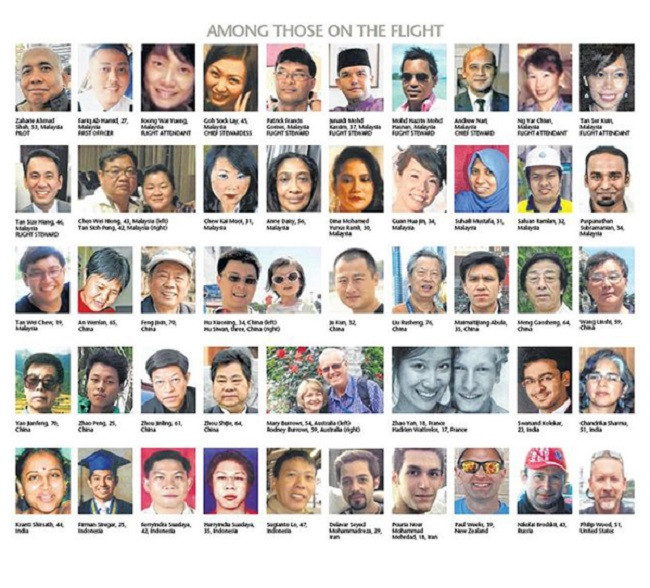 "Without a fresh approach, the truth and the plane will never be found. Governments and agencies have given it their best shot but have failed to turn up a single shred of evidence, either because of a faulty approach or due to intentional misdirection," Bajc added.