MH370: Malaysian Minister Hishammuddin Hussein Reveals New Search Equipment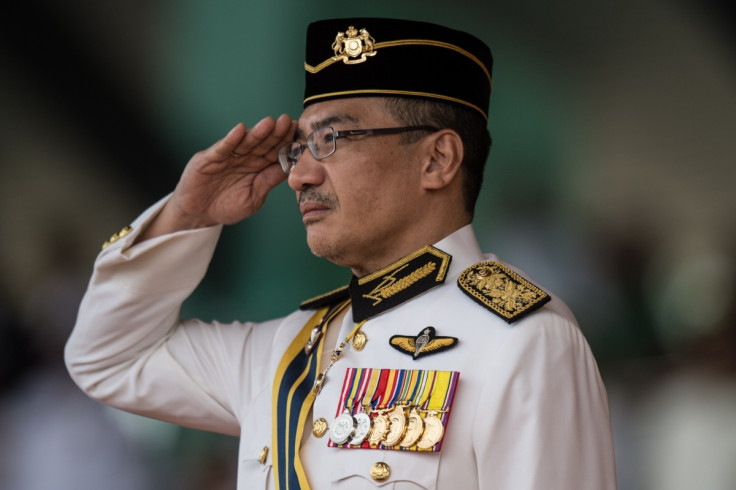 Malaysia will send more equipment to the southern Indian Ocean for the next phase of the search for missing Malaysia Airlines Flight MH370.
Defence Minister Hishammuddin Hussein has announced that a Malaysian navy ship equipped with a multi-beam echo sounder, a device to map the ocean floor, will be deployed on 4 August for the deep-sea search zone off western Australia.
State energy firm Petronas, together with Deftech and Phoenix International, will launch a towed device called a synthetic aperture sonar to scan the ocean floor, he said.
Shipbuilder Boustead Heavy Industries, together with private company iXBlue Australia, will send a deep towed side scan sonar with a remotely operated vehicle, according to the South China Morning Post.
"Instructions for immediate mobilisation have been given and the assets are expected to reach the search area in mid-August 2014. Operational requirements for these assets will be coordinated with the Australian authorities," Hussein was quoted by the Malay Mail Online as saying.
"It must be stressed that Malaysia, together with Australia and China are doing our utmost in the search and our top priority remains to look for the missing MH370 and giving closure to the families of those on board MH370."
Another Malaysian vessel launched in April will continue to scour the search area.
The Defence Minister said it was fortunate that 26 nations had embarked on an unprecedented search, in particular, Malaysia's tripartite partners China and Australia.
"This is truly an international effort and the search is a powerful example of international co-operation. A total of 121 days have passed but our resolve to find the plane has never been stronger," he said in a statement.
The Malaysia Airlines flight lost contact with flight controllers on 8 March, while on route from Kuala Lumpur to Beijing with 239 passengers and crew on board. Analysis of satellite data has led investigators to believe the Boeing 777 ended flight in the southern Indian Ocean, after veering off its intended trajectory.
Australian officials have stated the search area will be moved further south next month, to cover an area up to 60,000 square kilometres. Investigators said it was likely the plane was on autopilot when it ran out of fuel and crashed into the ocean.
Although no wreckage has yet been recovered, officials say it is probably that the pilots and crew suffered from hypoxia, a lack of oxygen, and became unable to control the aircraft.
© Copyright IBTimes 2023. All rights reserved.