Pictures of about 20 items, possibly belonging to people on board the missing Malaysia Airlines flight MH370, have been released. Campaigners supporting the families of the missing passengers have uploaded the pictures on Aircrash Support Group Australia website in the hope of them being identified.
US lawyer Blaine Gibson found those articles earlier in June on a Madagascar beach, which is in close proximity of the place where he found pieces of debris of the missing aircraft.
Gibson, who is funding his own search for the missing plane in east Africa, has found a white, black and red "Angry Bird" purse, a tartan handbag and part of a black laptop case inscribed with the letters "MENSA" at Riake beach on the island of Nosy Boraha in north-east Madagascar.
However, he is not sure if this could help the investigation as it is not certain if these articles belong to the passengers of the missing MH370.
Gibson has also found two pieces of debris of an aircraft, which he suspects belongs to the missing plane. "They may have just fallen off a ship," Gibson told the BBC. "Still, I found them on the same 18km (11-mile) stretch of beach where I found suspected aircraft parts [of the Malaysia Airlines jet] so it is important that they are investigated properly."
A piece of debris the lawyer found in Mozambique in March has been confirmed by Australian authorities as being "certainly" from the missing MH370.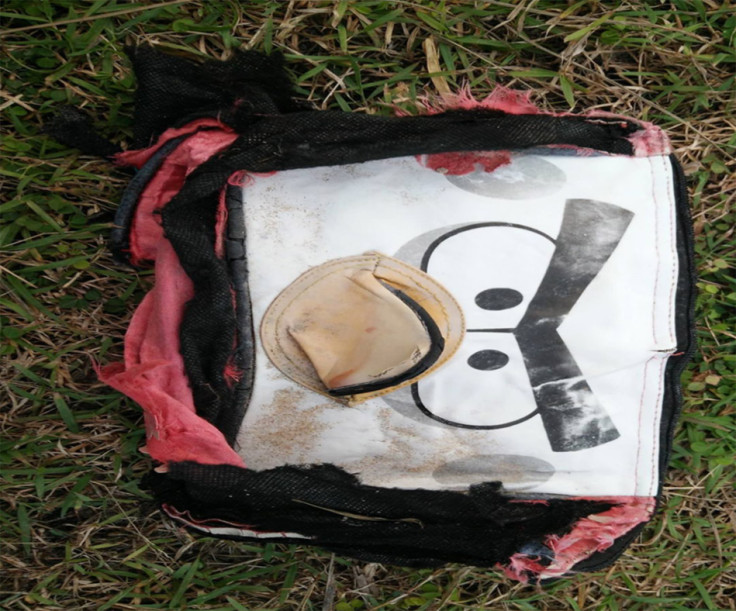 Meanwhile, releasing the images, Sheryl Keen, the chair of the campaigners' group, said they want to make sure everyone has the "right and opportunity" to view the items so they can be identified.
"The nature of aviation investigations [means] usually people don't get to see the nitty gritty of it. But because these have been found by members of the public we're able to take this opportunity to display the objects," he noted.
The move to release the pictures came after a Malaysian investigator, due to collect the articles from Gibson, did not turn up. Gibson said that the scheduled trip of the Malaysian investigator was cancelled by his superior at the last minute.
Families of those who were on board the missing MH370 have expressed disappointment at the ongoing official inquiry alleging that the investigating authorities are showing "no sense of urgency" and leaving out those areas in their search where pieces of debris have been found.