Bad weather in the search area for the missing Malaysia Airline plane MH370 has stopped three vessels from scouring the ocean. The weather has been so bad that it has been almost three weeks since the ships have been able to use sensitive equipment in its operations in the Southern Indian Ocean.
So far, the Australian Transport Safety Bureau, which is leading the underwater search for the Boeing aircraft, has searched 105,000 square kilometres of the seafloor. Its target is to cover 120,000 square kilometres before it calls off the search if there are no further developments.
MH370 was on a routine flight from Kuala Lumpur to Beijing on 8 March 2014 with 239 passengers and crew on board when it vanished. The fuselage of the Boeing 777 has yet to be found. There are also no indications as to what happened to the plane.
However since the search operations have been hampered by bad weather, ATSB said: "It is now anticipated it may take until around July/August to complete the 120,000 square kilometres, but this will be influenced by weather conditions over the winter months." Poor weather conditions have stopped the deployment of deep tow search equipment from any of the three vessels over the past three weeks.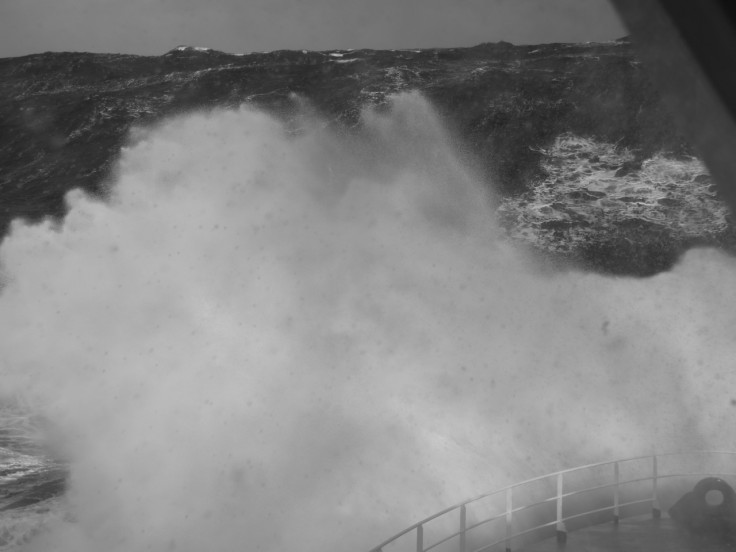 "These conditions make it unsafe for crew to perform some activities and to access some areas, such as the back working deck," it said. Poor weather conditions are again forecast for the coming week and ATSB expects for the search operations to continue to be disrupted.
The weather has been so bad that waves of 18.2 metres forced the Fugro Discovery out of the search area. The ship is now on weather standby north of the search area while Fugro Equator has been undertaking bathymetric survey operations which can generally still be carried out in such conditions, although the operations were suspended briefly when the weather conditions turned extreme.
China's Dong Hai Jiu 101 continues to be on weather standby as the current sea conditions prevents deep-tow search operations, ATSB added.