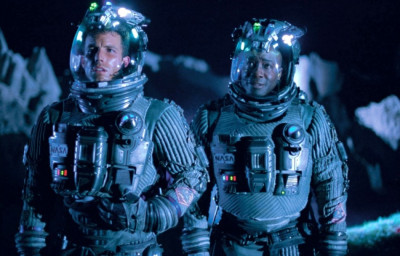 Michael Clarke Duncan, known to his co-stars as Big Mike, has died after suffering a heart attack at the age of 54.
The 6ft 5in giant, best known for his role in Frank Darabont's The Green Mile, packed a number of interesting and eclectic roles into his career before it was cut short.
Born in Chicago, Clarke Duncan did not have an easy trip to the silver screen, working in security between auditions in Los Angeles. He even worked as a bodyguard to several A-list stars.
However, he never wanted to be pigeonholed by his physique and stature, first appearing on the big screen alongside Bruce Willis in Michael Bay's 1998 film Armageddon.
Although a small role, Clarke Duncan's performance revealed the actor's charm and skill for comedy, marking himself out as much more than "Evil Henchman number 3".
He secured his place in modern cinema history in his role in The Green Mile, where he acted opposite Tom Hanks as the tragic hero of death row inmate John Coffey.
After hearing of Clarke Duncan's unexpected death, Hanks released a statement praising his co-star and friend.
He said: "I am terribly saddened at the loss of Big Mike. He was the treasure we all discovered on the set of The Green Mile. He was magic.
"He was a big love of a man and his passing leaves us stunned."
Darabont said: " [Michael was] one of the finest people I've ever had the privilege to work with or know. Michael was the gentlest of souls - an exemplar of decency, integrity and kindness. The sadness I feel is inexpressible."
IBTimes UK explores the career of a man who never let the Hollywood machine tell him what he could and couldn't do.